Jobs
Full-Time Positions
The Boston Symphony Orchestra has had a long tradition and commitment to bringing an array of musical experiences to the community and the world through our three brands—the BSO, Boston Pops, and Tanglewood. The key to our success has been our employees, from the musicians onstage to those behind the scenes.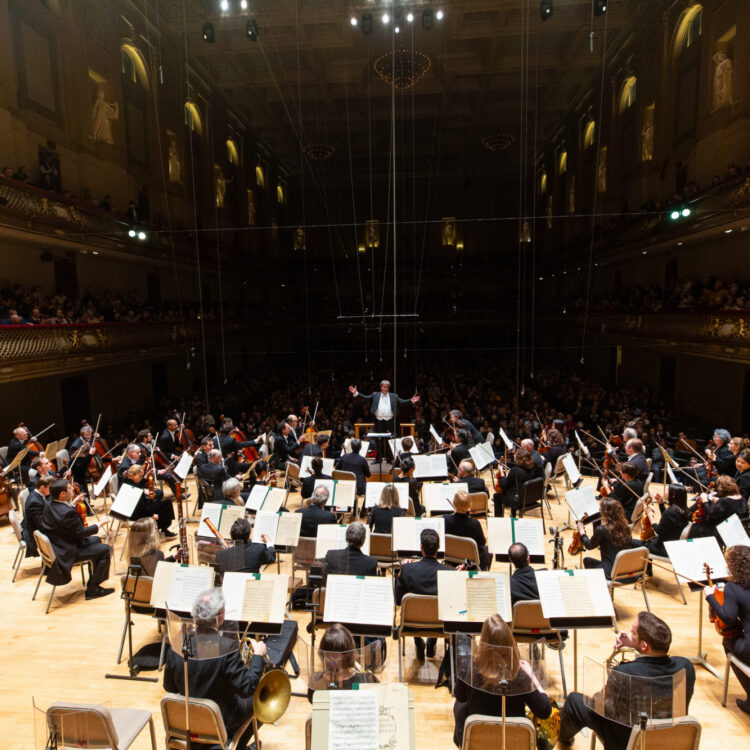 The Assistant Director of Development Events works on a variety of development related projects, but primarily directs the production and management of Annual Fund and Board Events in both Boston and Tanglewood. In collaboration with the Director of Development Events, this position manages all annual funds, major gifts, planned giving and Board Engagement events during the BSO, Pops and Tanglewood seasons. This role also assists with the production of the four major development fundraising events at the BSO.
Reporting to the Director of Development Events, the Assistant Manager of Development Events works on a variety of development related projects, but primarily assists with the gift processing and back-office management of all fund-raising events and project management of Annual Fund and Board Engagement events during the BSO, Pops and Tanglewood seasons.
Manage all administrative and organizational logistics for the Music Director, all guest soloists and conductors, assistant conductors, artists' managers, and composers at Symphony Hall and at Tanglewood. Develop and manage seasonal budgets for artists travel, accommodation, and social events. Secure cost-effective travel and accommodation for artists and help seek sponsorship for this. Coordinate and process all payments and reimbursements for artists and any additional BSO guests, ensuring that all tax requirements are observed.
Obtain and circulate rehearsal orders and other performance-related details from Music Director, guest conductors, soloists, and corresponding BSO departments. Arrange the day-to-day schedule of BSO drivers/valets and disseminate to the HR department during the Symphony season. Supervise supplementary staff at Tanglewood, including a staff assistant.

The Front of House Supervisor will be responsible for the care and safety of patrons attending performances at Symphony Hall in Boston and Tanglewood in the Berkshires, and for providing leadership to the usher staff, guiding, and supporting them throughout the course of a concert. It is an active position, working directly with patrons and staff, maintaining Symphony Hall's customer service values and practices. The Front of House Supervisor will work independently with the Front of House Director and Associate Manager as part of a leadership team. While the Director is responsible for the direction, policies, training, and on-site leadership of the Front of House department, and the Associate Manager is supportive of that work, the Supervisor's role is limited to onsite leadership of the usher team from event to event, either in support of the leadership of the Director and Manager, or independently when the Director / Assistant Manager's presence at an event is not required. This position always works to promote exceptional service to ensure a memorable patron experience. This is a critical management role to the daily Front of House operations at Symphony Hall and Tanglewood.
The Tanglewood Music Center is seeking a dynamic and highly organized Faculty and Guest Artist Liaison to join its dedicated team. This pivotal role involves acting as the central point of communication and support for the distinguished faculty and guest artists who contribute to the center's world-class programs.
This position is located in Boston, MA at Symphony Hall from September to May, with the possibility of hybrid work during those months. TMC staff relocate to the Boston Symphony Orchestra's summer home at Tanglewood in Lenox, MA from mid-June to late August. Housing stipend is provided.
The Marketing Specialist will support and execute against the brand strategy, analytics, paid media (collectively 40%), direct marketing and social media efforts of the BSO marketing department (60%), across the Boston Pops, Tanglewood, and Boston Symphony Orchestra brands.

Reporting to the Associate Director, Communications Operations, the Project Management Coordinator will be an organized, detail-oriented, and reliable individual who will support the Content and Digital Services team in the creation of compelling content as part of a unified and effective brand identity for the BSO across its various programs and sub-brands (Symphony, Pops, Fireworks Spectacular, Tanglewood, Tanglewood Music Center, Tanglewood Learning Institute, Popular Artists). This individual will provide administrative and backup support to the Content & Digital team while supporting project management administration across Content & Digital, including Creative Services, Publications, Digital Platforms, and Marketing Editorial.

Reporting to the President and CEO of the BSO and working closely with the Executive Team, the VP of Education and External Engagement provides strategic direction and leadership to the BSO's external affairs activities. The position plays a pivotal role in positioning the institution in the community and with public officials in a manner that builds collaborative partnerships with the BSO in a way that furthers its mission and strategic objectives.

Reporting to the Chief Human Resources Officer (CHRO), the Compensation and Benefits Specialist provides daily oversight and management of two critical elements within the employee experience at the BSO: Compensation and benefits.
The Director of Education and Community Engagement provides internal and external leadership for BSO education and community programs in keeping with the goals and objectives of the orchestra. They serve as the primary spokesperson for these efforts and work closely with the Development Department to secure and expand funding for education and community engagement programming.
The Senior Individual Giving Officer will be responsible for the direct engagement and solicitation of Boston Symphony Orchestra donors and prospects with the capacity to make 6-7 figure gifts. The Senior IGO will collaborate with individual giving team members and donor relations staff to develop donor-centric individual strategies and will help ensure that the orchestra's annual, endowment, capital, and special project funding priorities are met. The Senior IGO will also work closely with various staff to identify and qualify new prospects and will serve as a key relationship manager for those prospects as the BSO prepares for, and executes, various fundraising initiatives.
This role of Ticketing Services Associate requires one to be part of a ticketing and customer service team that promotes exceptional service to ensure a memorable patron experience for patrons. In this position, the Ticketing Services Associate will be responsible for selling tickets to all performances taking place at Symphony Hall and Tanglewood. In addition, it requires you to provide amazing service to patrons which includes helping to troubleshoot any problems or issues that need resolution. This role is a critical front-line position to our ticketing and customer service operations as part of the patron experience team

We are an equal opportunity employer and all qualified applicants will receive consideration for employment without regard to race, color, religion, sex, sexual orientation, gender identity, national origin, disability status, protected veteran status, or any other characteristic protected by law. The Boston Symphony Orchestra is committed to building a culturally diverse staff and encourages applications from female and minority candidates.