Jobs
Full-Time Positions
The Boston Symphony Orchestra has had a long tradition and commitment to bringing an array of musical experiences to the community and the world through our three brands—the BSO, Boston Pops, and Tanglewood. The key to our success has been our employees, from the musicians onstage to those behind the scenes.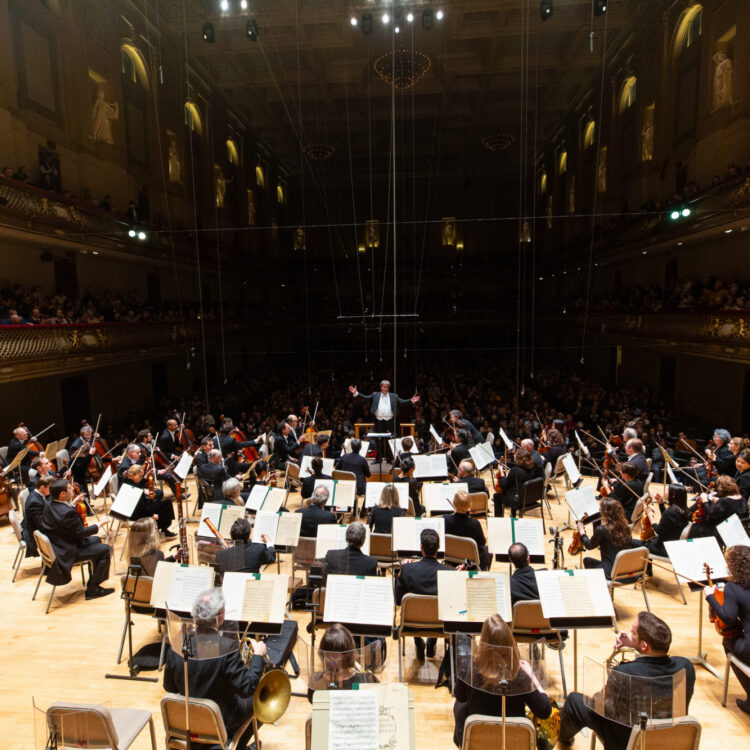 Coordinate with the Director of Events Administration and Venue and Events Manager to assist in all aspects of functions, outside concerts, and events. Act as support for events and concerts at Symphony Hall and Tanglewood to ensure success.
The Venue and Event Manager will serve as the Boston Symphony liaison to those seeking to rent Symphony Hall space. Represents the venue as it relates to code compliance, city ordinance, etc. Assists with Event Services operations at Tanglewood.
Reporting to the Director of Individual Giving, the Associate Director of Individual Giving, Annual funds is responsible for overseeing and managing all aspects of the BSO's direct response program (direct mail, digital fundraising, telefundraising, peer to peer messaging) that are essential to achieving the annual fund fundraising goals.
Reporting to the Associate Director of Individual Giving, Annual Funds, the Individual Giving Coordinator serves as the point person for the annual fund's Friends Program—encompassing 14,000+ donors who contribute up to $3,999 annually to the Boston Symphony Orchestra, Boston Pops, and Tanglewood—to assist in efforts and activities to achieve annual fundraising and retention goals.
The Boston Symphony Orchestra is seeking a talented arts administrator with a diverse skillset to join as Coordinator, Orchestra Management. This position will support essential Orchestra Management and Personnel functions and will provide administrative support to the Vice President, Orchestras and Production. The ideal candidate for this position has a background in music and exhibits excellent organizational, time management skills, and interpersonal skills. Relocation to Tanglewood (July-August) required.
The Assistant Manager, Individual Giving will support the team of Individual Giving Officers with all activities relating to securing gifts for annual funds, special project funding, and capital commitments from individual donors. They will assist with all stages of the individual donor funding cycle: primarily cultivation, solicitation, and stewardship.
Reporting to the Chief Development Officer and a key member of the Individual Giving team at the BSO, the Director of Planned Giving will be responsible for designing, directing, and implementing a comprehensive program to promote and secure planned gifts to the organization. The successful candidate will be highly collaborative and adept at networking and forming relationships with demonstrated experience in closing planned gifts at the six-figure level. This person will partner with colleagues to assist in strategizing and preparing solicitations to help ensure that the orchestra's endowment, capital, and special project funding priorities are met. They will also work closely with Trustees, Advisors, colleagues, and other key leaders to identify and qualify new prospects and will serve as a key relationship manager as part of the front-line fundraising team.
To prevent the infection and spread of COVID-19, and as an integral part of its public health and safety measures, Boston Symphony Orchestra requires that all successful applicants show proof of full vaccination by an FDA-approved (either fully or for emergency use) COVID-19 vaccine before beginning employment, unless an exemption from this policy has been granted. Applicants who believe they need an accommodation of this policy because of a disability, sincerely-held religious belief, or otherwise should inform Human Resources after an offer of employment is extended; please do not include any medical, genetic, or religious information on your application materials.

---
We are an equal opportunity employer and all qualified applicants will receive consideration for employment without regard to race, color, religion, sex, sexual orientation, gender identity, national origin, disability status, protected veteran status, or any other characteristic protected by law. The Boston Symphony Orchestra is committed to building a culturally diverse staff and encourages applications from female and minority candidates.