Jobs
Full-Time Positions
The Boston Symphony Orchestra has had a long tradition and commitment of bringing an array of musical experiences to the community and the world through our three brands—the BSO, Boston Pops, and Tanglewood. The key to our success has been our employees, from the musicians onstage to those behind the scenes.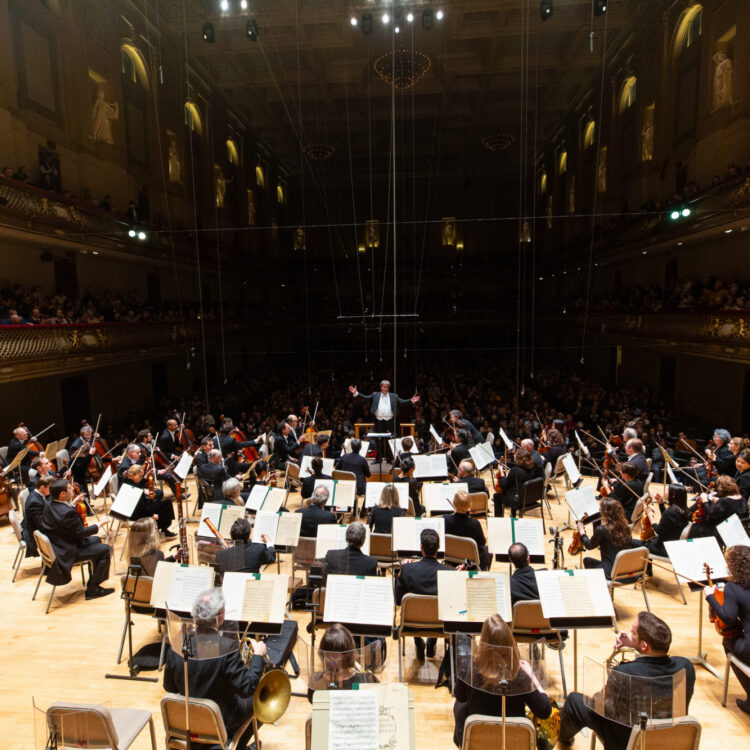 The Assistant Manager, Individual Giving will support the team of Individual Giving Officers with all activities relating to securing gifts for annual funds, special project funding, and capital commitments from individual donors. They will assist with all stages of the individual donor funding cycle, primarily cultivation, solicitation, and stewardship.
Oversee the $6 million operation at Symphony Hall and at Tanglewood, which includes negotiation and oversight of catering contracts, management of cafes and supper clubs, and sales and operational responsibility of all function space/tents. Sell and manage all Symphony Hall bookings and work with outside presenters on event operations. Manage the master calendar of Symphony Hall and Tanglewood events.
This is a key position requiring strong management and analytical skills for the Boston Symphony Orchestra, a fast-paced, multi-dimensional, not-for-profit organization with approximately $600 million in assets and an annual operating budget of approximately $90 million, encompassing the operations of the Boston Symphony Orchestra, the Boston Pops Orchestra, and Tanglewood, the Boston Symphony's summer home in western Massachusetts.

The Director of Financial Planning & Analysis (FP&A) is an influential role in the BSO organization, bringing strong organizational, problem solving, and management skills to the broad spectrum of operations and projects that the Finance team supports.

This position will model for others the ability to be detail- and deadline-oriented while having the ability to "see the big picture." Excellent communication skills are essential.
Reporting to the Chief Development Officer, the Director of Donor Relations is responsible for planning, establishing, and managing a suite of donor recognition and stewardship programs and policies for the BSO's donors and benefactors. Manage comprehensive acknowledgment, stewardship, and reporting programs for all gifts made to the BSO, including named endowment funds, other named gift opportunities and initiatives, and new and renovated facilities. This position is vital to the BSO's development program and will serve a primary role in retaining and engaging our existing and growing donor base.
Reporting to the Chief Development Officer and a key member of the Individual Giving team at the BSO, the Director of Planned Giving will be responsible for designing, directing, and implementing a comprehensive program to promote and secure planned gifts to the organization. The successful candidate will be highly collaborative and adept at networking and forming relationships with demonstrated experience in closing planned gifts at the six figure level. This person will partner with colleagues to assist in strategizing and preparing solicitations to help ensure that the orchestra's endowment, capital, and special project funding priorities are met. They will also work closely with Trustees, Advisors, colleagues, and other key leaders to identify and qualify new prospects and will serve as a key relationship manager as part of the front-line fundraising team.
The Director of Production is responsible for overseeing all production activities of the Boston Symphony Orchestra, Inc., including performances by the Boston Symphony Orchestra, Boston Pops Orchestra, Boston Pops Esplanade Orchestra, and Boston Symphony Chamber Players, as well as electronic media and touring projects. The principle production venues are Symphony Hall in Boston, Massachusetts, and Tanglewood in Western Massachusetts. Reporting to the Vice President of Orchestras and Production, the Director of Production oversees the Technical Director, the Operations Manager, the Stage Manager, the Recording Engineer, and the Video Production team.
Provide executive-level, confidential, administrative, organizational, and project management support for the President and Chief Executive Officer at Symphony Hall and Tanglewood.
The Tanglewood Venue Rental Manager will oversee all aspects of events, functions, and venue rentals with a focus at Tanglewood with additional support at Symphony Hall as needed. Act as point of contact for all rental inquiries and liaison with contracted catering companies. Coordinate with the Director of Events Administration to meet budget goals and increase rental revenue at Tanglewood year-round. Sell and manage Tanglewood bookings and work with outside presenters and planners on event operations. Provide support for events and venue rentals at Symphony Hall when needed.
The Administrative Coordinator is a key team member in the successful delivery of the BSO's Education and Community Engagement (Ed/CE) mission and programs. Their responsibilities include a combination of administrative duties and project management. The successful candidate will be a creative problem-solver, committed to the communities that we serve, approach their work with a learning mindset, and exhibit both process and systems thinking. The Ed/CE team values flexibility, patience, and humor.
To prevent the infection and spread of COVID-19, and as an integral part of its public health and safety measures, Boston Symphony Orchestra requires that all successful applicants show proof of full vaccination by an FDA-approved (either fully or for emergency use) COVID-19 vaccine before beginning employment, unless an exemption from this policy has been granted. Applicants who believe they need an accommodation of this policy because of a disability, sincerely-held religious belief, or otherwise should inform Human Resources after an offer of employment is extended; please do not include any medical, genetic, or religious information on your application materials.

---
We are an equal opportunity employer and all qualified applicants will receive consideration for employment without regard to race, color, religion, sex, sexual orientation, gender identity, national origin, disability status, protected veteran status, or any other characteristic protected by law. The Boston Symphony Orchestra is committed to building a culturally diverse staff and encourages applications from female and minority candidates.