Ruth Orkin's Tanglewood, 1946-1948
Award-winning photojournalist Ruth Orkin's photography is presented in cooperation with the Ruth Orkin Photo Archive to celebrate the centennial of her birth.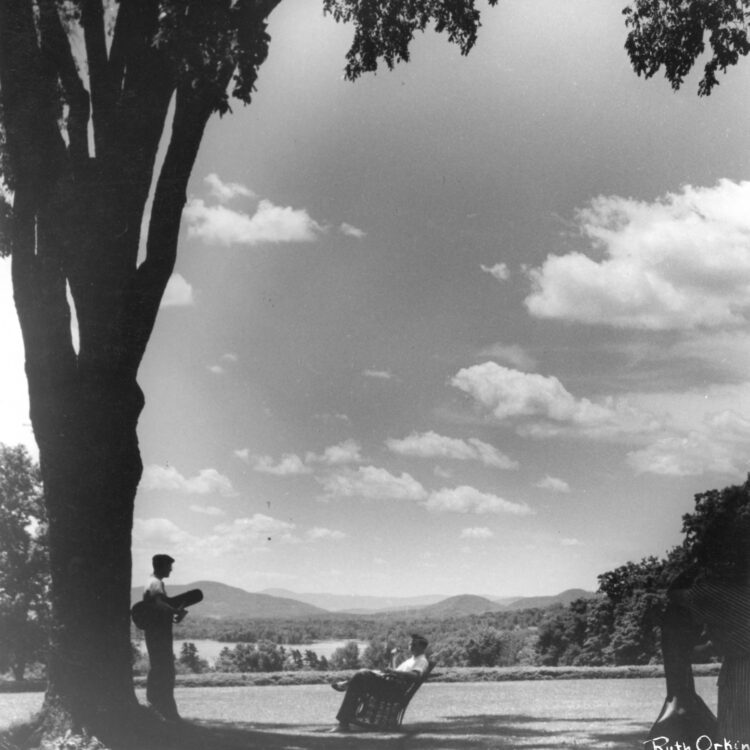 Twenty-five-year-old Ruth Orkin arrived in Lenox the summer of 1946. It was a propitious moment for Tanglewood and for Orkin. World War II had curtailed the Festival drastically and canceled student activities at the Tanglewood Music Center entirely. Now the war was over and Tanglewood was back in full swing.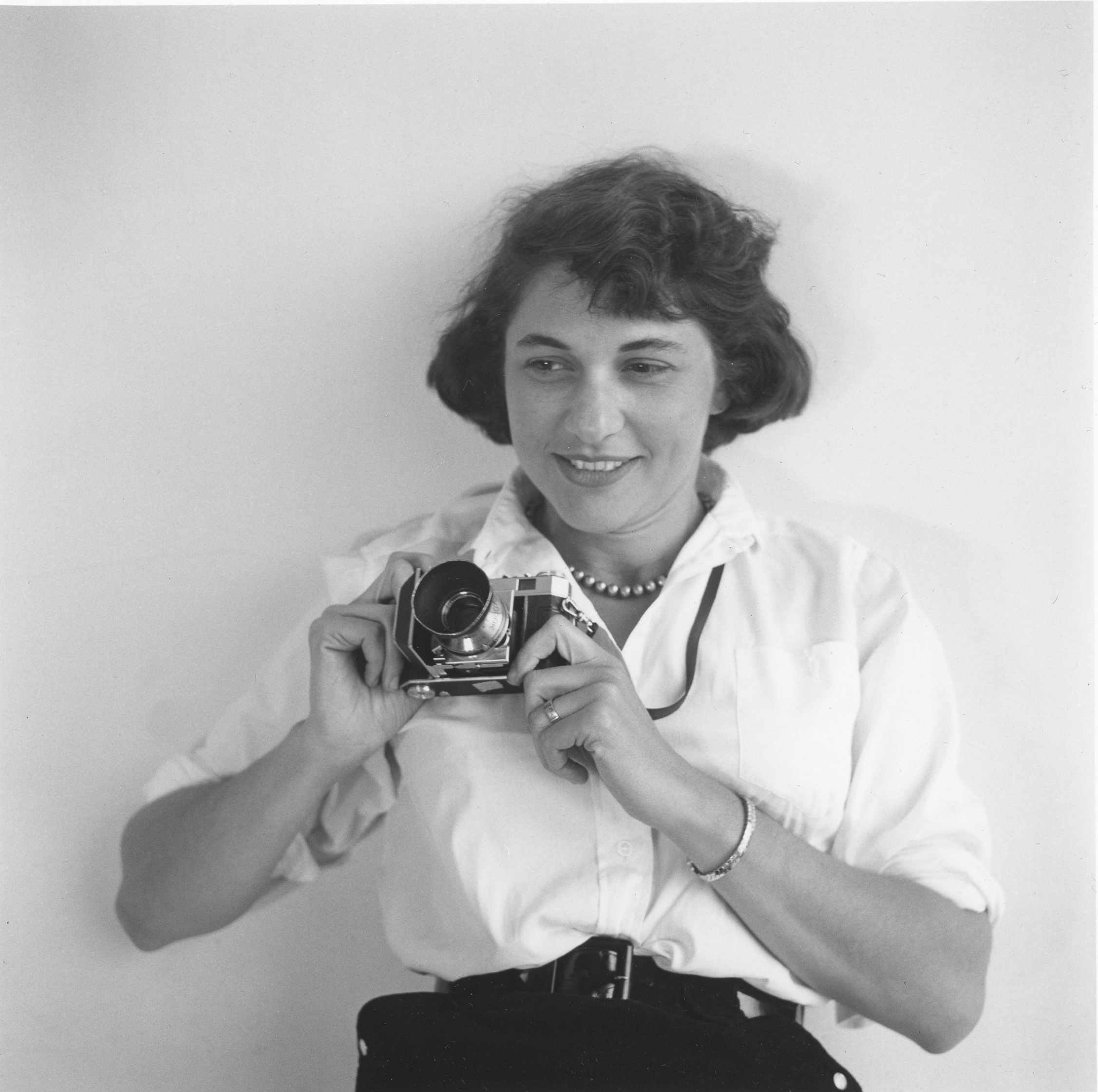 The Tanglewood Spirit
Orkin's youthful exuberance matched the mood of the reinvigorated Festival and grounds. Her camera captured the joy and energy of those post-war years at Tanglewood. Music faculty smile and laugh with their students, young musicians move briskly, audiences seem sensuously at rest.
Bernstein
Orkin's journey to Tanglewood began in New York. One of her first assignments from The New York Times was to photograph Leonard Bernstein in 1945 with the New York City Symphony. When the young conductor returned to Tanglewood in 1946, Orkin followed him there. Undaunted by the BSO's terse reply to her note about coming to Tanglewood, she brought her cello as well as her camera, ready with an excuse to be on the grounds.
A Talented Photographer
But Orkin's worries were short-lived. The BSO quickly recognized her talent, and according to Orkin, "before long, the Boston Symphony publicity man was sending over many of the newspaper and magazine reporters who needed one-of-a-kind photographs to go along with their articles."
Happy Birthday Koussevitzky
Among the special traditions that Orkin caught on camera are the joyful festivities that surrounded Serge Koussevitzky's July 26th birthday. She captures Bernstein singing from the steps of the Tappan House, Koussevitzky arriving for the festivities, Koussevitzky cutting his cake, and the merry creators of a birthday card.
The Peter Grimes Production, Benjamin Britten at Tanglewood
On August 6, 1946, the Tanglewood Music Center performed the U.S. premiere of Peter Grimes. Thanks to Orkin, we see backstage moments with composer Benjamin Britten, Koussevitzky, Aaron Copland, Bernstein, and student performers; glimpses of audience members; and curtain call bows.
Grounds/Scenes from Around Tanglewood
Influenced by the Hollywood stars of her Los Angeles hometown, Orkin depicts everyday scenes around Tanglewood through a cinematic lens. A student practices in a secluded hut obscured by foliage, audience members relax on the lawn, composition faculty member Darius Milhaud glances at a student's score, and swimmers lounge on the pier by the Stockbridge Bowl.
Celebrity Portraits
Orkin also channeled that star quality into her portraiture of the musical celebrities who frequented Tanglewood. She presents the viewer with a glamorous Lukas Foss, a statuesque Gregor Piatigorsky, several faces of Koussevitzky, a lively Milhaud, and a thoughtful Britten.
After Tanglewood
The late '40s and early '50s were perhaps Orkin's most creative and productive period. Over the next three decades, her photographs continued to win praise and prizes and were included in shows at the Museum of Modern Art and the Metropolitan Museum of Art, as well as published in three books. Then, after a long struggle with cancer, Orkin died in New York on January 16, 1985.