Support the Boston Pops
A Company Celebration at Pops
The BSO's signature corporate Holiday Pops gala, A Company Celebration at Pops celebrates the extraordinary partnership between the corporate community and the Boston Symphony Orchestra. The evening offers leaders from every industry the opportunity to entertain valued clients, employees, and friends in the company of Greater Boston's top-level corporations, capped off with a special Holiday Pops performance by Keith Lockhart and the Boston Pops.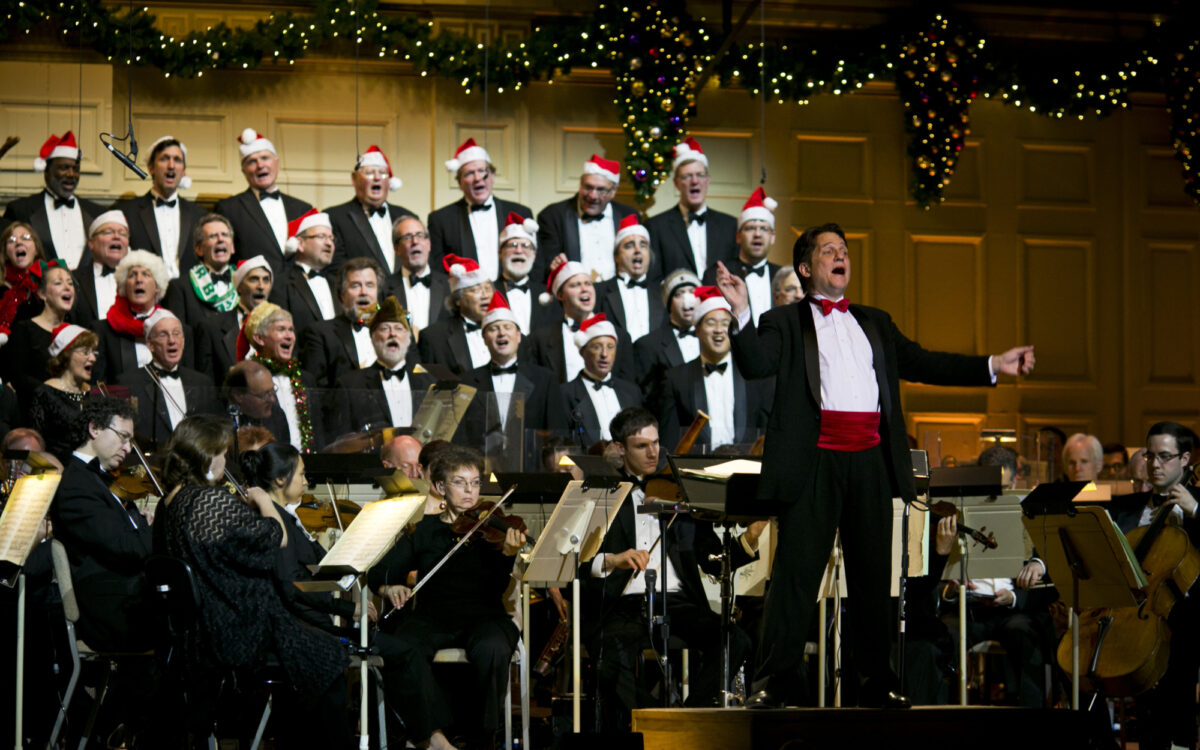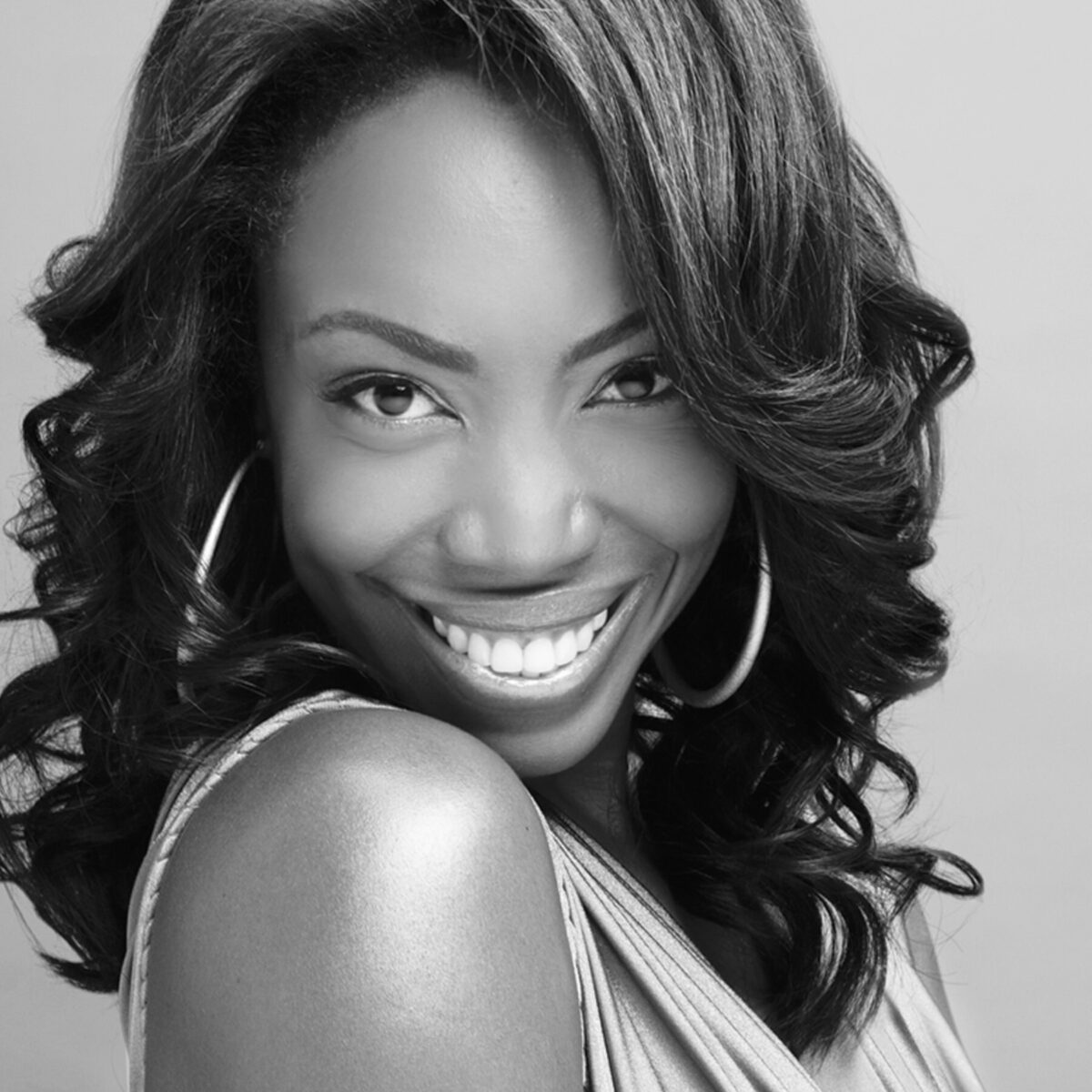 Tony and Grammy Award winner Heather Headley "is among the top singers with a vocal that absolutely astounds with its intensity...This woman is one of the great entertainers of the day, on record and on stage" (Billboard Magazine).
Event Information
This year's event was held on Wednesday, December 7, 2022 at Symphony Hall.
---
The BSO is sincerely grateful to our 2022 sponsors for their extraordinary generosity and leadership.
A Company Celebration at Pops 2022 Sponsors
WINTER WALTZ
Anonymous
Takeda Pharmaceutical Co., Ltd.
-Andrew Plump
CANDLELIGHT CONCERTO
Adage Capital Management
-Michelle and Bob Atchinson
Bayberry Financial Services
-Paul and Sandra Montrone
Chris and Alison Viehbacher & The Biogen Foundation
Vertex Pharmaceuticals
-Jeffrey Leiden, M.D., P.h.D.
SNOW GLOBE SONATA
Farley White Interests
John F. Power
Roger "Sam" Altreuter
Barbara and Amos Hostetter
Intercontinental Real Estate Corporation
Peter Palandjian
Joseph and Paula McNay
Andy and Suzanne Plump
Putnam Investments
Robert L. Reynolds




FLANNEL FUGUE
AstraZeneca
-Dr. Stephen Fawell
Connell Limited Partnership
-Margot Connell and Family
Dick and Ann Marie Connolly
Steve and Betty Gannon
Gerald R. Jordan Foundation
-Darlene Jordan
Goldman Sachs & Co.
-Thomas J. Campbell
Goodwin Procter, LLP
-Regina M. Pisa
Highland Street Foundation
-Sean McGrath
Liberty Mutual Insurance
-David H. Long
Longwood Fund
-Christoph Westphal
Mintz, Levin, Cohn, Ferris, Glovsky and Popeo, P.C. and ML Strategies
-R. Robert Popeo
Morgan, Lewis, & Brockius LLP
-Steven C. Browne
Needham Bank
-Joseph P. Campanelli
BENEFACTORS
Locke Lord LLP
WuXi AppTec
Manatt, Phelps, & Phillips, LLP
-Scott T. Lashway

PATRONS
Accenture
-Richard P. Clark
Belmont Capital, LLC
Blue Cross Blue Shield of Massachusetts
-Andrew Dreyfus
Boston Mutual Life Insurance Company
-Joshua J. Police
Alex. Brown, a Division of Raymond James
Angela and David Crispi
DEM BioPharma, Inc.
First Republic Bank
Janet and Jeff Gannon
Harvard Business School
J.P. Marvel Wealth Management
-Joseph F. Patton, Jr.
-Joseph F. Patton, III
Longwood Fund
-Christoph Westphal
Longwood Health Leaders
Millennium
-Gae Walters, P.h.D.
Dr. Alise Reicin
Tome Biosciences
All Sponsors
Accenture
Adage Capital Management
Alex. Brown, a Division of Raymond James
Andy and Suzanne Plump
Arbella
Barbara and Amos Hostetter
Bank of America
Biogen, Inc.
Blue Cross Blue Shield of Massachusetts
Boston Mutual Life Insurance Company
Connell Limited Parntership
DEM BioPharma, Inc.
Fairmont Copley Plaza
First Republic Bank
Janet and Jeff Gannon
Steve and Betty Gannnon
Goldman Sachs & Co.
Goodwin Procter LLP
Harvard Business School

JP Marvel Wealth Management
Liberty Mutual Insurance
Locke Lord LLP
Longwood Fund
Longwood Health Leaders
Manatt, Phelps & Phillips, LLP
Mintz, Levin, Cohn, Ferris, Glovsky and Popeo, P.C.
ML Strategies
Morgan, Lewis and Brockius LLP
Morgan Stanley
Needham Bank
Putnam Investments
Sean McGrath, Stonegate Group LLC
Takeda Pharmaceuticals
The New England Foundation
Tome Biosciences
Vertex Pharmaceuticals, Inc.
WuXi AppTec
---
For more information or to inquire about next year's event, please contact:
Katie Gassert
Director of Development Events
617-638-9392 | kgassert@bso.org