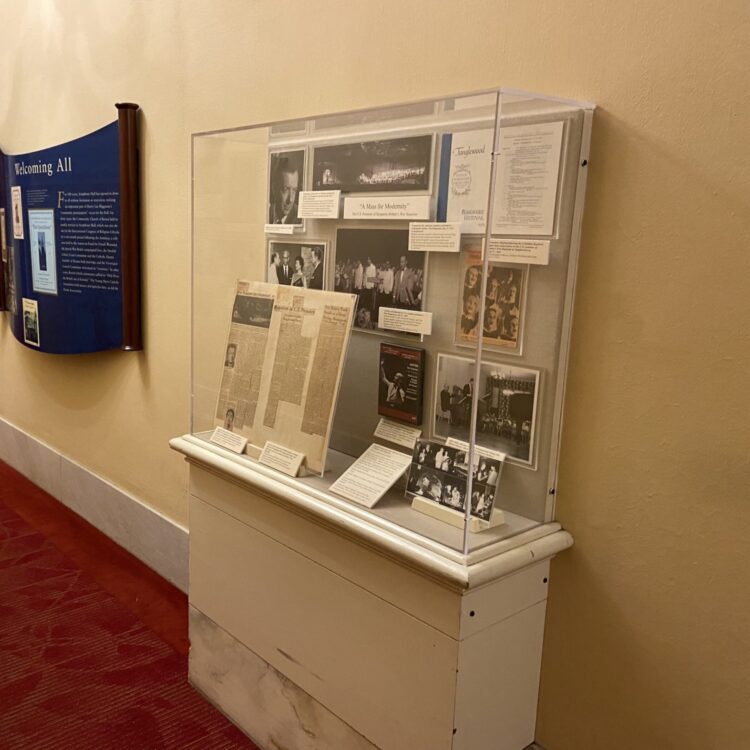 Located on the orchestra and first balcony levels of Symphony Hall, this season's BSO archival exhibits celebrate the 90th birthdays of Sofia Gubaidulina (b.1931) and John Williams (b.1932); honor the delayed 50th anniversary of the Tanglewood Festival Chorus; highlight historical performances of Alban Berg's Wozzeck, Benjamin Britten's War Requiem, and Béla Bartók's Concerto for Orchestra; showcase such recent collection acquisitions as works by sculptor Mico Kaufman and memorabilia from the family of Harvey Genereux, former BSO stage manager and baton maker; and present the major tours that occurred during Charles Munch's tenure as BSO Music Director.
On Display in Symphony Hall
Explore Exhibit Content in More Detail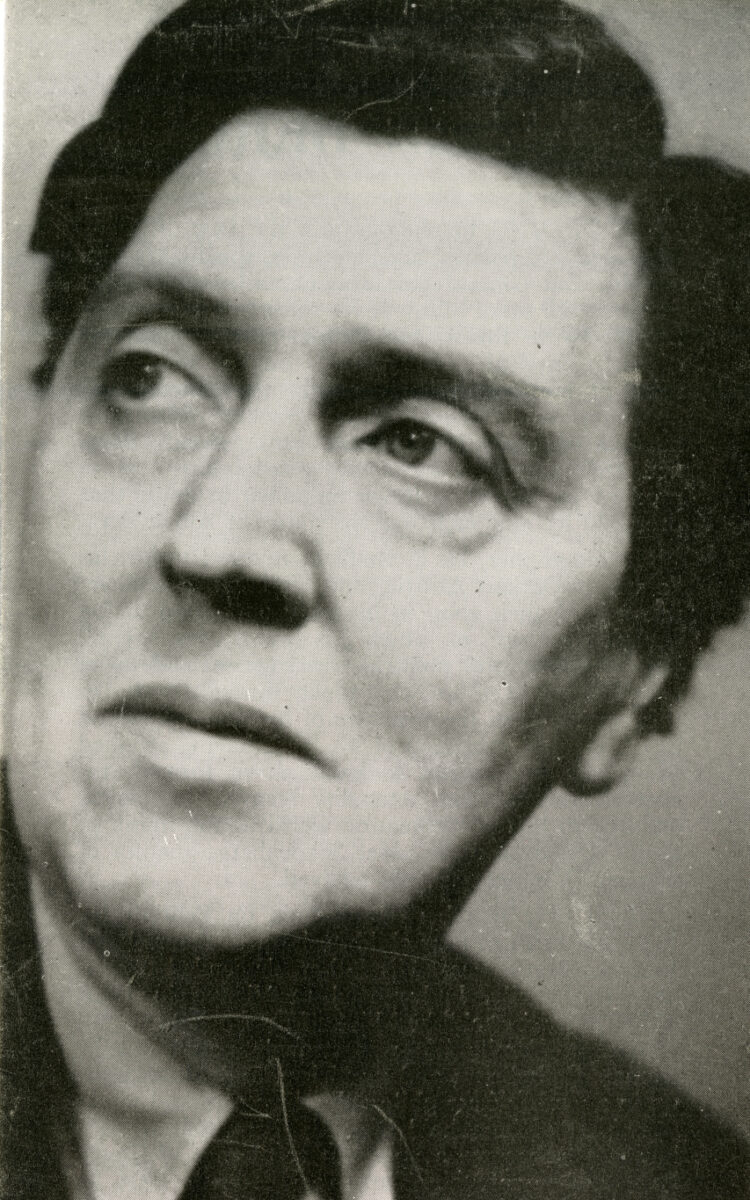 Historical productions of Alban Berg's Wozzeck.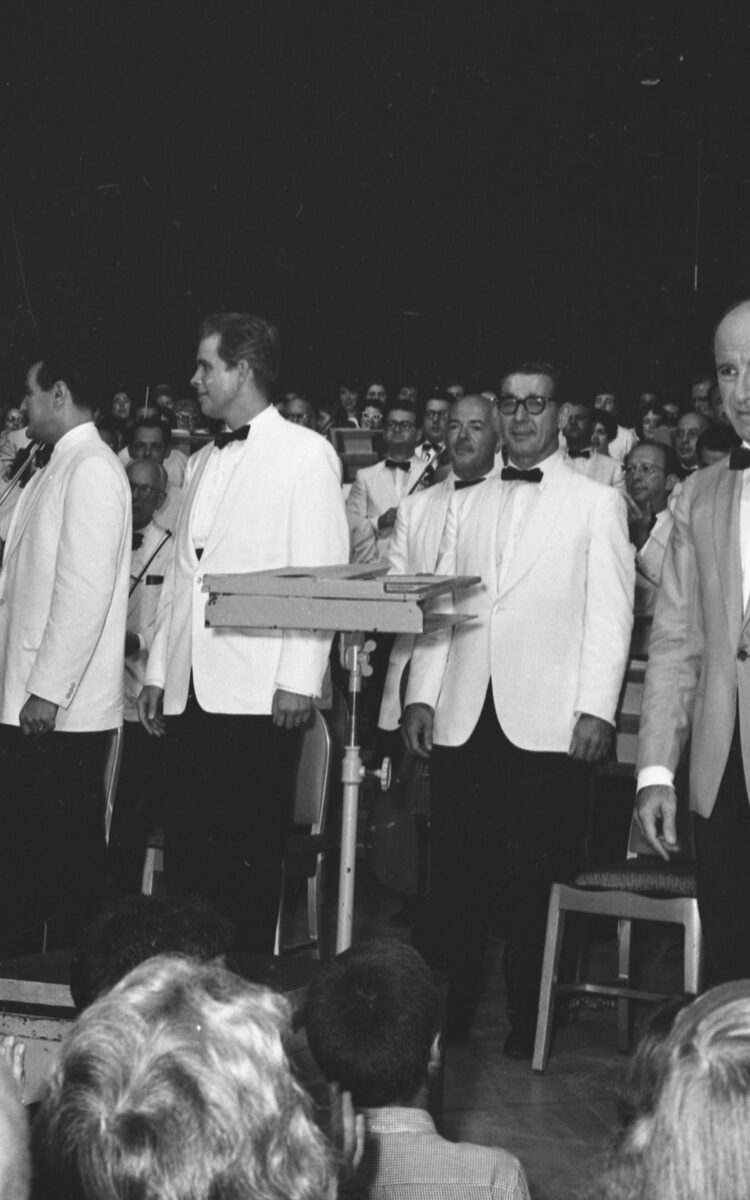 The U.S. Premiere of Benjamin Britten's War Requiem.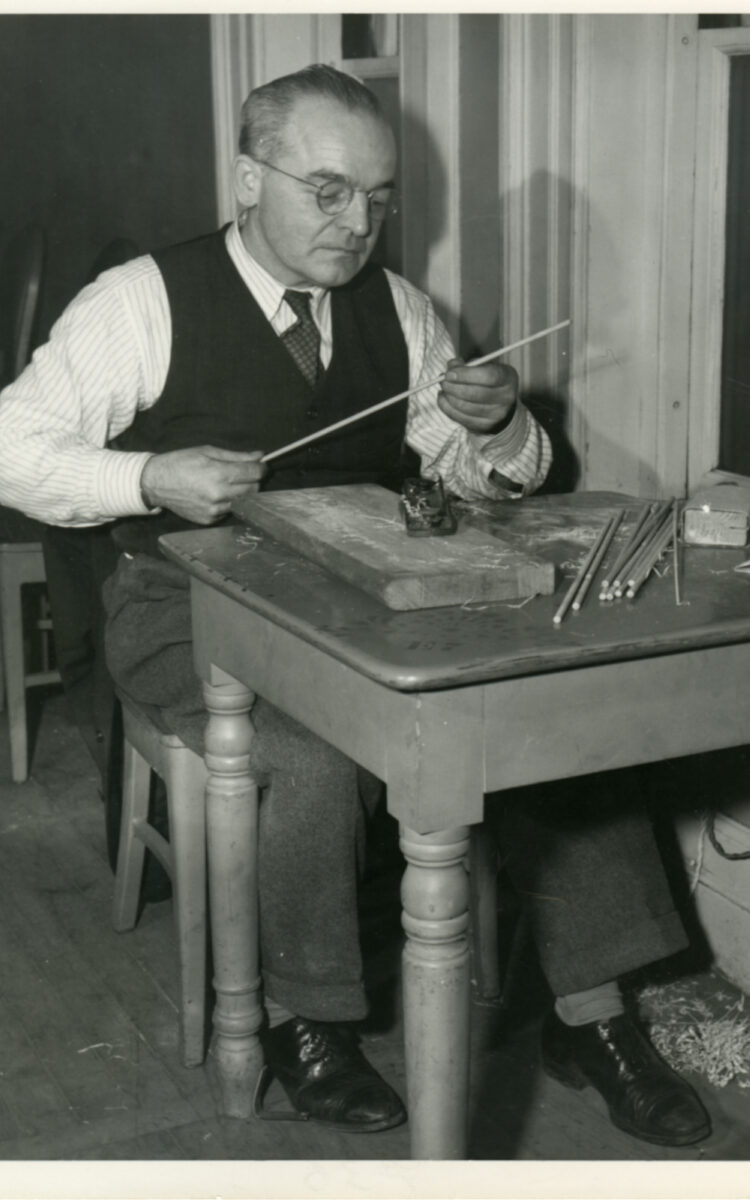 A look at the baton-making skills of former BSO stage manager Harvey Genereux.
BSO and Boston Pops audiences can learn more about the orchestras by searching HENRY, a database of more than 32,000 BSO, Pops, and Tanglewood performances from 1881 to the present.