Jobs
The Boston Symphony Orchestra invites applicants to audition for the Tanglewood Festival Chorus.
BSO Choral Director and Tanglewood Festival Chorus Conductor James Burton will be hearing in-person new member auditions on Tuesday, October 26 and Wednesday, October 27.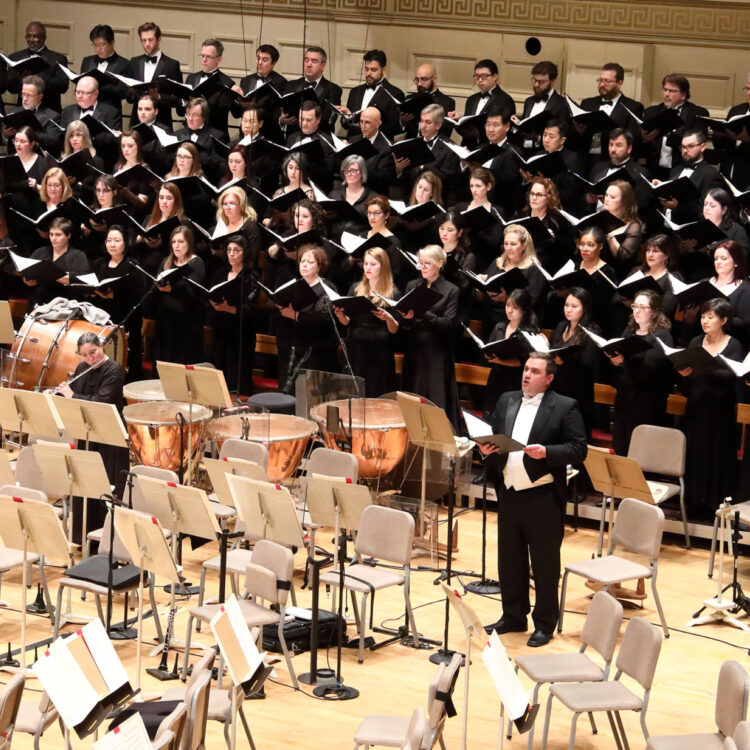 The application deadline for new members is 11:59pm on Friday, October 22.
The application consists of two components:
Submit an audio or video recording.
Recording details:
The recording should last no longer than 3 minutes.
It may be a cappella or accompanied.
It may be in any language.
Please sing straight through the piece. No post production editing (including modifying the reverberation) should be used on the recording. A recording on a smart phone is acceptable.
Please label your recording "Last Name_First Name_October2021" and use the subject line "October 2021 TFC Audition" when submitting to tfc@bso.org.
Please submit by no later than 11:59pm Friday, October 22 to tfc@bso.org.
Selected candidates will be notified following submission to confirm an audition time at Symphony Hall. Candidates are asked to comply with the BSO's safety protocols. Please visit bso.org/safety for more information. Please note that filling out the application form does not guarantee an audition, as there are a limited number of audition slots.
The in-person audition will last approximately 10 minutes, and consist of:
A prepared excerpt — Wie lieblich sind deine Wohnungen (b. 86-153) from Brahms' Ein Deutsches Requiem. The excerpt should be prepared in German; an audio pronunciation guide will provided.
Sight reading and aural tests.
Vocal exercises.
New Members
Singers accepted as new members will participate in the upcoming Holiday Pops season. All TFC members will be asked to attend in total:
One of the following
Tuesday, November 2, 7-9.30pm
Saturday, November 6, 2.30-5pm
Optional Online Zoom Rehearsals
Monday, November 8

7-8pm, Soprano & Alto
8:15-9:15pm, Tenor & Bass


Wednesday, November 10

7-8pm, Tenor & Bass
8:15-9:15pm, Soprano & Alto
One of the following
Tuesday, November 16, 7-9.30pm
Saturday, November 20, 2.30-5pm
Mandatory
Monday, November 29, 7-9.30pm
Singers accepted in 2022 will have the opportunity to participate in performances of Janáček's Glagolitic Mass (February 2 – 5) and Britten's War Requiem (March 31 – April 2).
Future Auditions: The next round of new member auditions will be held in early 2022.