Book an Event at Tanglewood
Bring the magic and history of Tanglewood to your wedding, next event, meeting, or film.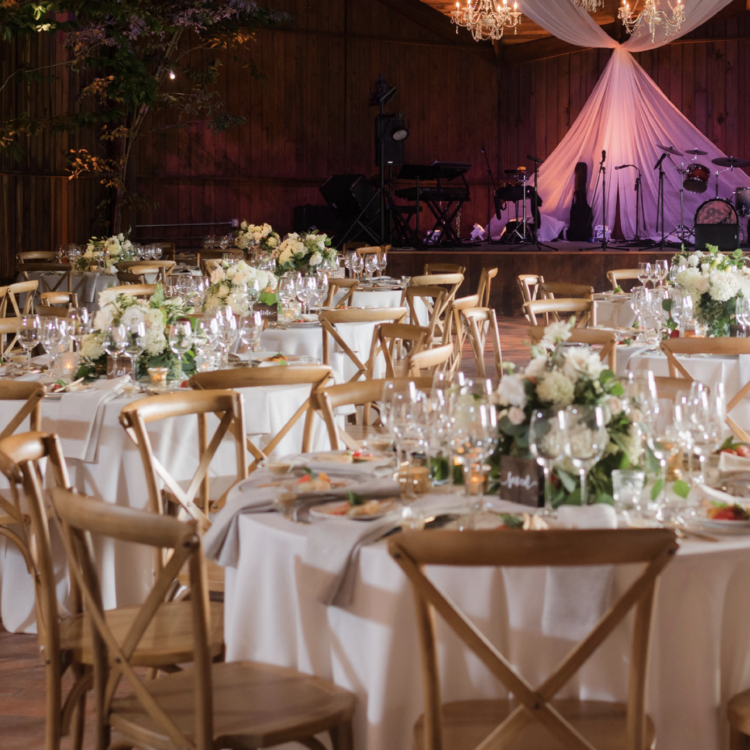 Tanglewood has been the summer home of the Boston Symphony Orchestra since 1937. Comprising more than 400 acres of landscaped grounds, formal gardens, and rolling meadows in the towns of Lenox and Stockbridge, Tanglewood was once the country estate of Boston banker William Aspinwall Tappan. The Property, including the Main House which is still in use today, was given to the Boston Symphony Orchestra by Tappan's daughter, Mary, and her niece Mrs. Gorham Brooks. Although Tanglewood welcomes more than 300,000 visitors each year, its beauty and tranquility remain unchanged.

---
All fees are subject to change without notice.
For information and bookings, please contact Erin Poplaski from the Event Team at epoplaski@bso.org.
Linde Center for Music and Learning
Year round rentals. Tables, basic lighting, and chairs included. Please inquire about production pricing and preferred vendor list.
Other Locations on the Grounds
May-October Seasonal Rentals. Tent costs include basic electric and basic lighting. Additional costs if anything is needed above and beyond. Inquire about our preferred vendor list.
Addition rentals Year-round Rentals
Weddings at Tanglewood
The grounds of Tanglewood provide a variety of options to host the ideal wedding. Capacity options range from a small gathering of 50 up to a standing event of 450 or more, with parking available for all. Indoor spaces include high ceilings, natural light, and historical sites. Outdoor spaces feature the idyllic grounds of Tanglewood with views of the Stockbridge Bowl, manicured lawns, formal gardens, and beautiful shade trees. Additional options include a variety of tents available with everything you need to customize you event including tables, chairs, audio/visual equipment, golf carts, and more.