Tanglewood Online Exhibits
A Dream Fulfilled: 1940
The Tanglewood Music Center is Founded
BSO Music Director Serge Koussevitzky had long dreamed of establishing a music school. The donation of the Tanglewood estate to the BSO in 1937 paved the way for the creation of an "academy for living and working in music," meant to supplement a conservatory education with the experience of working musicians.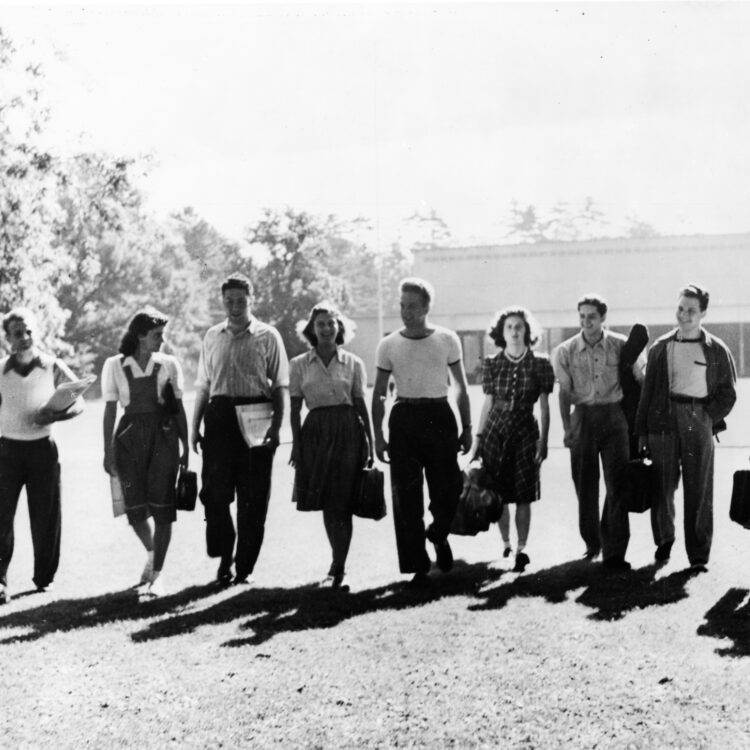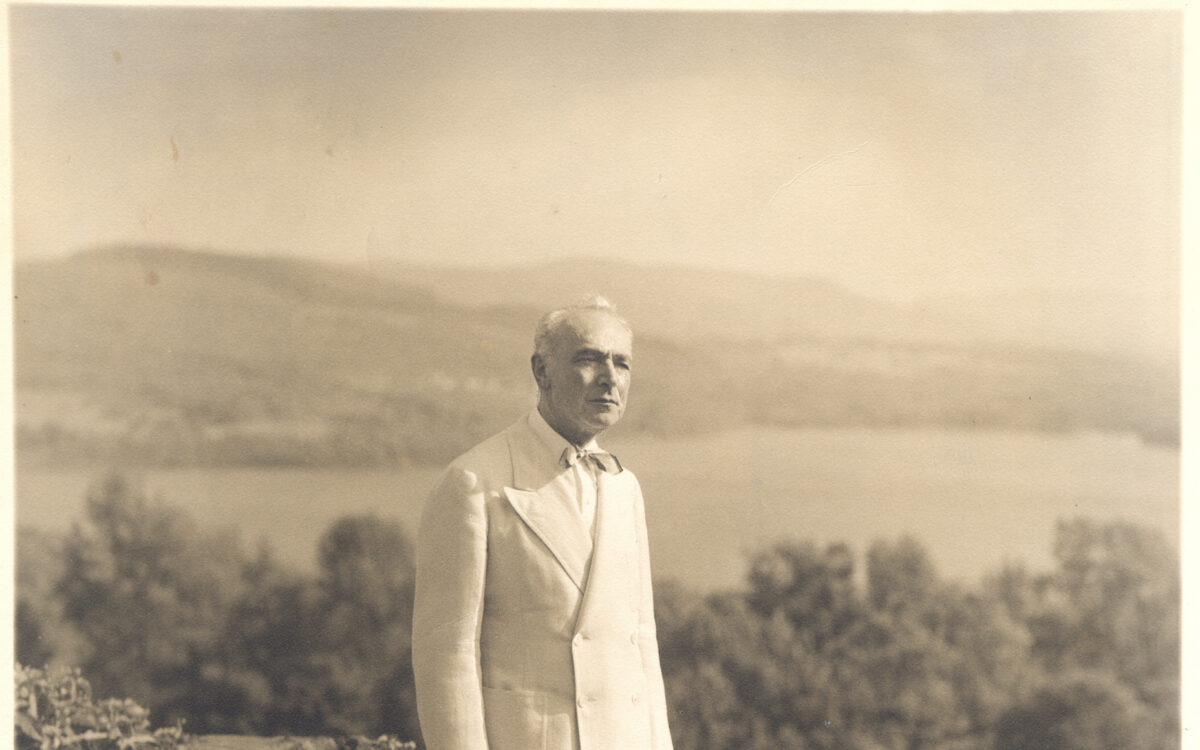 Building the Faculty
The Tanglewood Music Center (TMC) was Koussevitzky's pride and joy for the rest of his life. He assembled an extraordinary faculty in composition, operatic and choral activities, and instrumental performance.
An Impressive First Session
The 1940 class picture shows Tanglewood Music Center faculty, students, and staff assembled in front of the "Main House" that served for 54 years as the headquarters for TMC activities. The faculty chosen by Koussevitzky included Aaron Copland, Paul Hindemith, G. Wallace Woodworth, Olin Downes, Richard Burgin, as well as BSO members. Koussevitzky taught the most gifted conducting students, including Leonard Bernstein, Thor Johnson, Richard Bales, and Lukas Foss.
A New Tradition
Alleluia by Randall Thompson, a work for unaccompanied chorus, was commissioned by the BSO for the Tanglewood Music Center's 1940 opening exercises. The piece made such an impression that it has remained a part of the opening exercises ever since.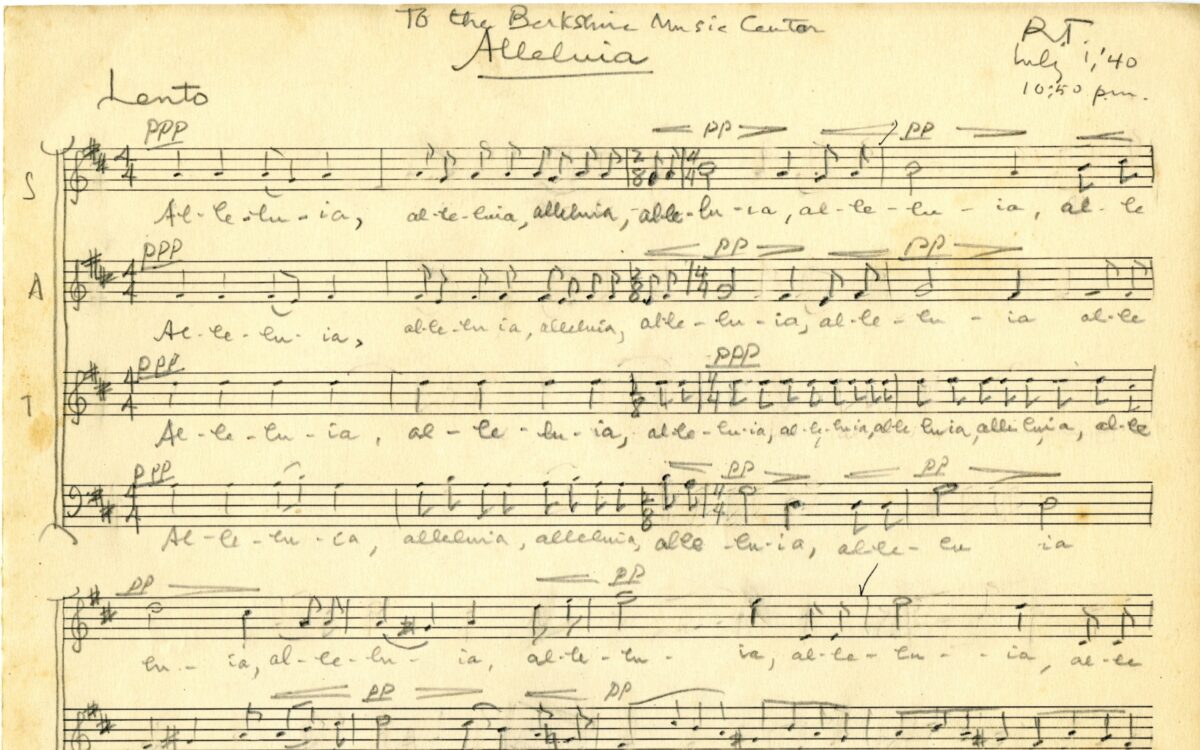 Listen:
1940 Performance of Randall Thompson's Alleluia - Excerpt
Address to the First Class
In his first speech to the first class of student musicians, Koussevitzky describes how his dream became reality.
Listen:
Koussevitzky Opening Exercises Speech 1940 - Excerpt
Student Turned Teacher
By 1948, Bernstein, a member of Koussevitzky's 1940 conducting class, had joined Copland as a member of the faculty.
Opera Outdoors
The need for a theater capable of accommodating opera productions was obvious during the Tanglewood Music Center's first season, when Handel's Acis and Galetea was performed outdoors. Present at that performance was Mrs. Louis Curtis Bok, founder of the Curtis Institute, who pledged $10,000 toward construction of the Theatre-Concert Hall.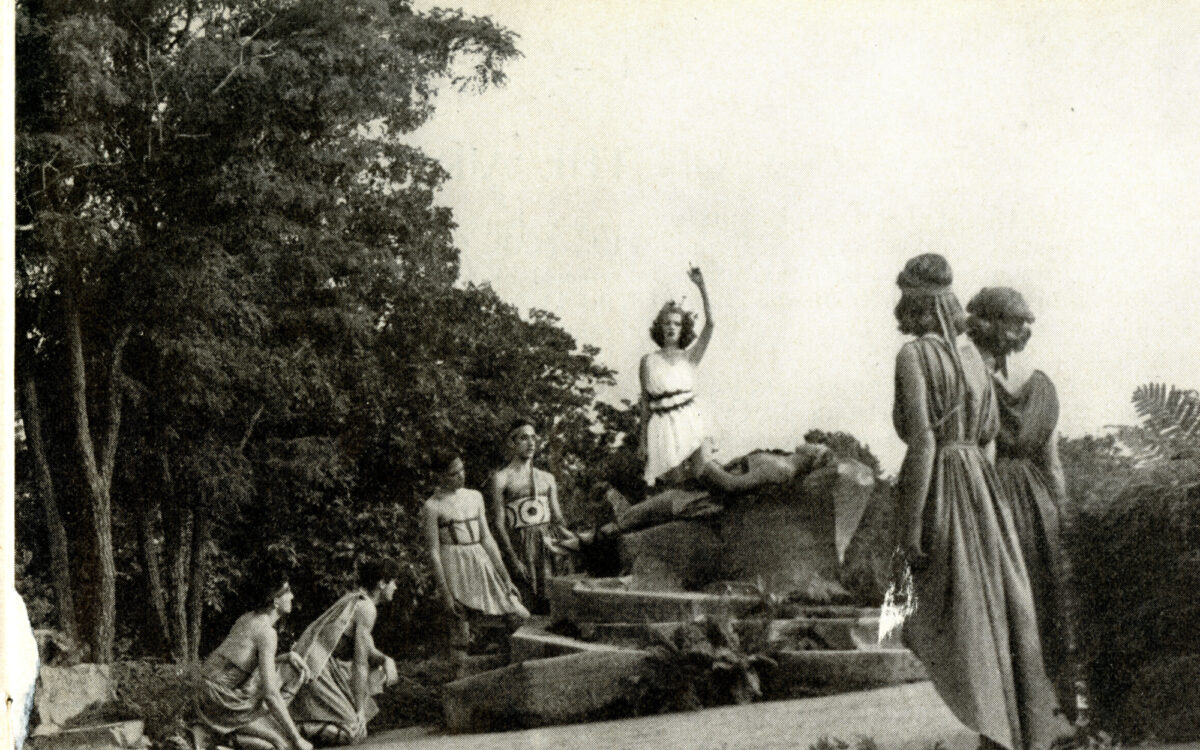 A Theater of Their Own
The 1,200-seat structure, designed by Eliel Saarinen and his son Eero, opened on July 13, 1941.