Tanglewood in the City
Tanglewood in the City returns to the Pittsfield Common for 2023.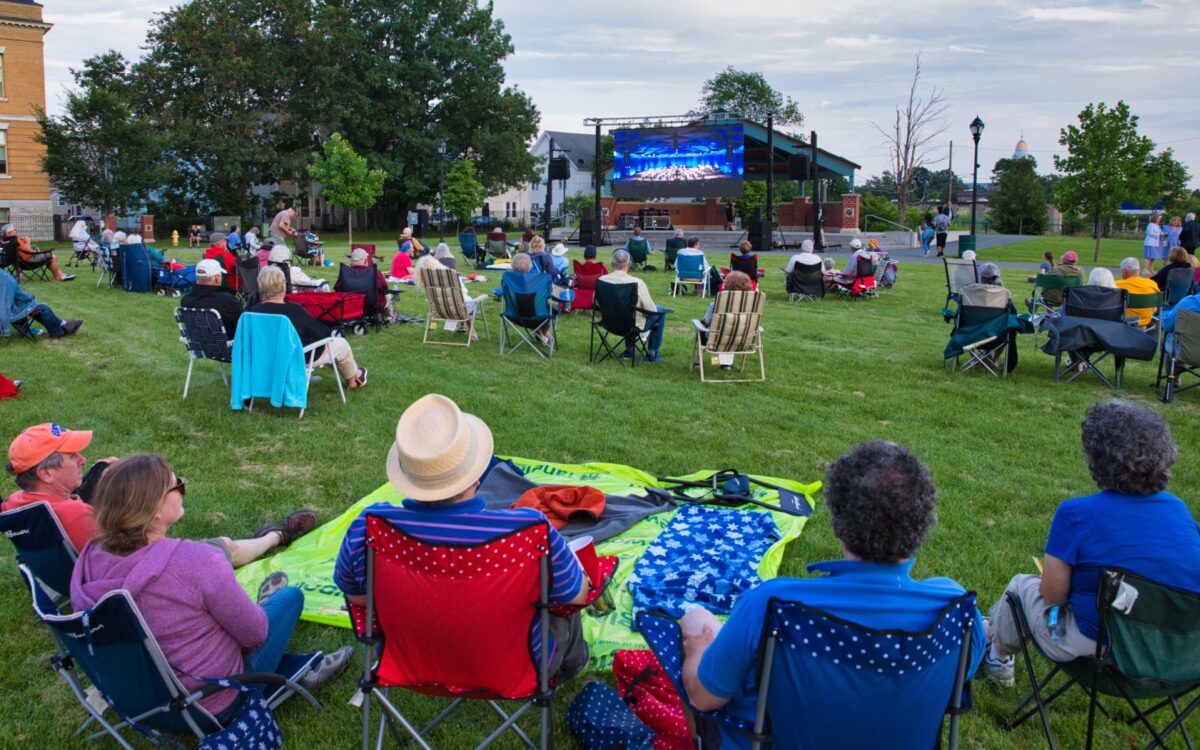 Tanglewood in the City Postponed to Rain Date

Due to expected rain and possible thunderstorms, we have decided to postpone the 5th annual Tanglewood in the City event on Pittsfield Common to Sunday, July 30, 2023 (the previously announced rain date). Pre-concert activities will begin as originally scheduled at 5:00 p.m. The screening of the BSO's pre-recorded Opening Night concert will start at 7:30 p.m., following brief welcome remarks from the event's organizers.
Tanglewood in the City, a free community event featuring live performances from local bands and a screening of a Tanglewood concert, will be held at the Pittsfield Common.

This year, in addition to a screening of the BSO's opening night at Tanglewood, the evening will feature local groups Kids4Harmony, The Wandering Dance Society, The Barrington Stage Company's Celebration of Black Voices, and The Eagles Trombone Ensemble. Activities will include Yoga on the Lawn sponsored by Berkshire Health Systems, face paintings, food trucks and more.
Tanglewood in the city is presented by the Boston Symphony Orchestra, Mill Town Foundation, and the City of Pittsfield.