Dining & Lodging
Dining at Tanglewood
Whether you're looking for a sit-down meal, a drink before a concert, or a quick snack, there are plenty of dining options across the Tanglewood campus.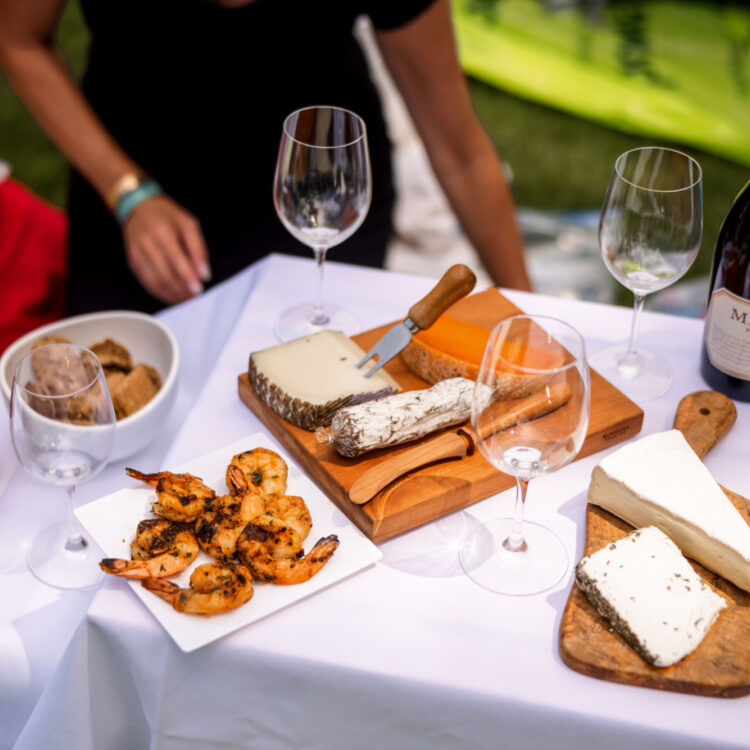 Cindy's Café
Enjoy a variety of locally sourced and inspired dining options at the Linde Center for Music and Learning.
Hours:
Sunday–Friday: 12pm–2:30pm
Evenings when there is an event in Ozawa Hall
The Highwood Manor House
Open to the public for dinner on Friday and Saturday (and the new BBQ Sunday), Highwood offers an elegant three-course plated meal with exceptional views of the Berkshire Mountains. Cocktails, bottled wine, and local beers are also available.

Tanglewood Café, Grille & Concessions
Grab casual fare featuring Taste of the Berkshires with offerings from local favorite restaurants.
Open prior to all evening Shed concerts through intermission.
Hours:
Friday: 5:30pm–intermission
Saturday: 5:30pm–intermission
Sunday: 12pm–intermission
The Snack Bars, Main Gate Ice Cream, Ice Cream Carts, Shed Beer Garden, and Craft Beer Garden have light snacks and beverages.
The Tanglewood Café and Shed Snack Bar are available from 9am–2:30pm for Saturday Open Rehearsals.
The Bernstein Snack Bar and Cindy's Café are available when the grounds open for all Ozawa Hall concerts.
Meals-to-Go
Simplify your Tanglewood dining plans with Meals-to-Go. Place your order at least two business days in advance and grab your food when you arrive at the designated pick-up area. Meals may also be delivered to the Tent Club in conjunction with a reservation.
Please call 413-637-5152 to place your order.