Special Ticket Opportunities
Take advantage of these special discounts and performances to experience the magic of Tanglewood.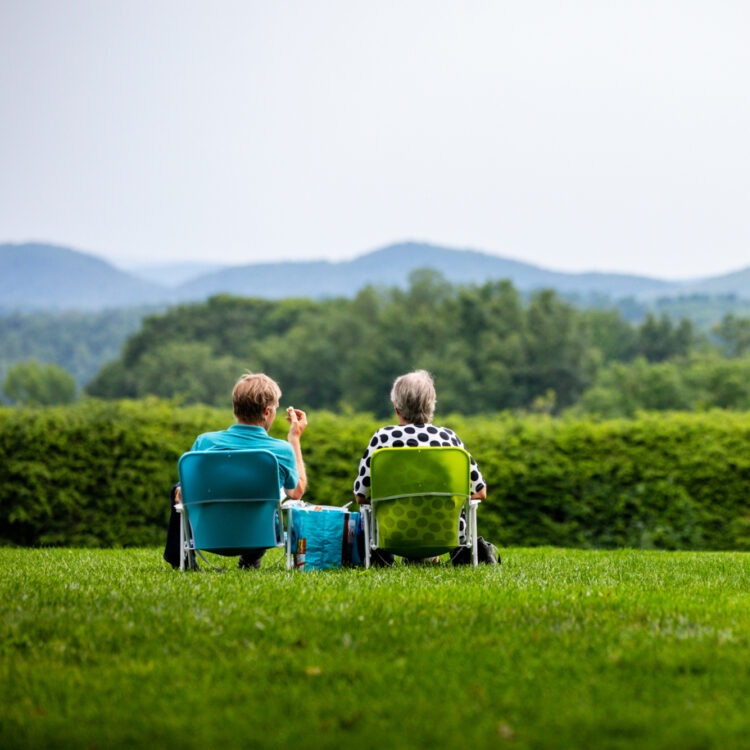 Tanglewood Summer Sale
Experience extraordinary this summer at Tanglewood with select concerts at up to 50% off regular price! Use code SUMMERSALE for 50% off tickets to any of the performances listed below.
Please note that these offers are only available until 11:59pm the night before the performance, exclude sections 1-5 and box seating in the Shed or floor seats in Ozawa Hall, cannot be retroactively applied to any previously purchased tickets, and are subject to availability.
Free Lawn Tickets for Visitors Under 18
Up to four free children's tickets are available per parent/legal guardian per concert at the Tanglewood Box Office on the day of the performance.
This discount does not apply to Popular Artist concerts.
To minimize disruptions, children under 5 are not permitted in the Shed during concerts (except for the Family Concert on July 23), but may enjoy the music on the lawn.
All patrons, regardless of age, must have a ticket.
This program does not apply to summer camps, field trips, or other organized groups.
The 2022 Tanglewood Free Lawn Tickets for Children and Young People Program is supported by a generous gift from Joe and Carol Reich.
Under 40? Get $25 Tickets!
$25 tickets are available for concertgoers under 40 years of age. Tickets are available on a first-come, first-served basis, with a limit of one pair of tickets per performance. Some blackout dates may apply. Proof of age is required.

Student Discount
College and graduate students aged 18+ receive a 50% discount on BSO Friday-evening lawn tickets.
Tickets must be purchased in person at the Main Gate Box Office, only on the night of the performance.
Student ID is required.
Military Discount
Tanglewood is proud to salute our military with a 30% discount for all military personnel and veterans. This discount applies to BSO and Boston Pops concerts at Tanglewood and Symphony Hall, based upon availability. Please identify yourself when placing your ticket order to receive the discount. Available through Ticketing and Customer Service at 888-266-1200 and at the Tanglewood and Symphony Hall Box Offices. Offer not available for previous purchases.
Lawn Pass Book
$200
Due to limited availability, Lawn Pass Book sales have ended for the summer.
Berkshire Pass
$100

Due to limited availability, Berkshire Pass sales have ended for the summer.
Part of a group of 20 or more?
Contact the Group Sales Office to get a discount, advance ticket sales, and more!
Get in Touch