When You're Here
Grounds & Tours
Tanglewood welcomes visitors to the grounds all year long!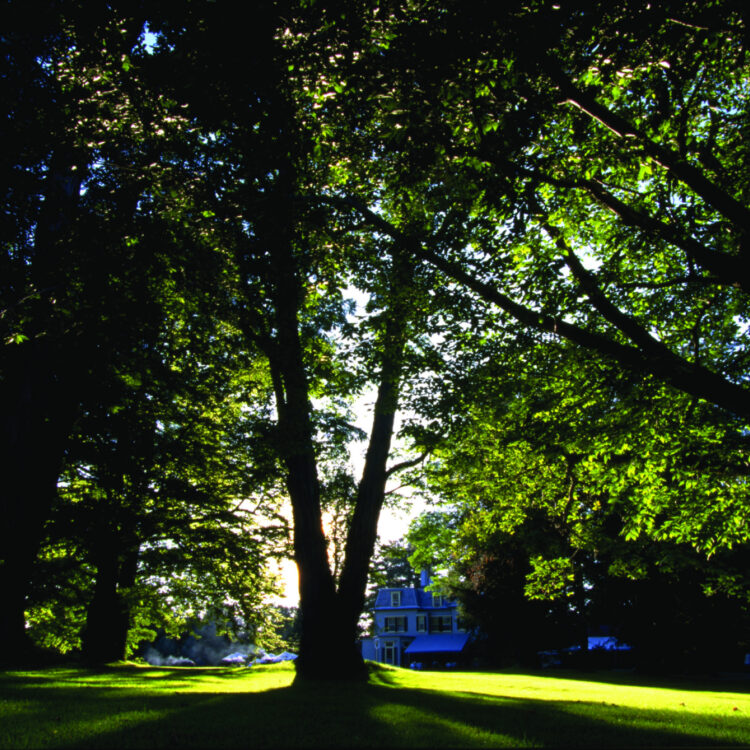 We welcome you to enjoy the beautiful grounds at Tanglewood, open year-round, free of charge, for visitors to come and enjoy.
If you would like information about grounds hours on specific dates, please reach out to Ticketing and Customer Service at customerservice@bso.org, or by phone at 888-266-1200 (September-May) or 413-637-5180 (June-August).
No advance sign-up is required!

September 4th-May Grounds Hours
Daily: 9am-3pm
As conditions allow

June-September Grounds Hours
Performance days: visitors without concert tickets are welcome outside of concert hours*
Non-performance days: 9am-3pm, as conditions allow
*Grounds typically open at 9am and our staff clear the grounds prior to gates opening for concerts, so please be mindful of your arrival and departure times relative to the day's performances.
Gate Opening Times for Weekend Concerts
Friday: 5:30pm
Saturday: 5:30pm for evening concerts, 9am for rehearsals
Sunday: 12pm, or one hour before BU Tanglewood Institute and Tanglewood Music Center (TMC) concerts
Times vary for Popular Artist concerts, Ozawa Hall concerts, Tanglewood on Parade, and other special events.

Please note:

No dogs or bicycles are allowed on the grounds.
Free Tours of Tanglewood
July 1–August 27
Wednesdays: 10:30am (Handicapped Accessible Tours)
Saturdays: 1:30pm
Sundays: 12:30pm (open to ticket holders only)
Times subject to change.
The Boston Symphony Association of Volunteers offers free walking tours of the Tanglewood campus. Over approximately one hour to one hour and 15 minutes, you'll visit the Koussevitzky Music Shed, Ozawa Hall, other music facilities, and more, and learn about the historical background of Tanglewood, the BSO, and the TMC. Participants will walk approximately half a mile during the tour.
Reservations are not required.
Tours begin at the Main Gate.
In the event of inclement weather, tours will meet informally under cover.
To arrange jitney service for Wednesday tours, email bsav@bso.org with the number in your party who require jitney service (limit four people).
Private Tours of Tanglewood
Private tours are available at mutually agreeable times by emailing bsav@bso.org.
$15 per person, or $10 per person if attending a concert within the same week.
Minimum of 10 participants, or $100/150.
The Tanglewood Tours Program is supported by a generous gift from Nancy and Richard Lubin and Family.
For Your Enjoyment While Visiting
Tanglewood Grounds Narrated Walking Tour

Enjoy a guided audio tour of the grounds of Tanglewood narrated by BSO staff and musicians. (Updated tour coming soon.)
Kripalu Walking Meditation
Relax with a mindful walking meditation in the trees from Kripalu, the leader in yoga and mindfulness-based education. Led by Micah Mortali, this thoughtful meditation will help you walk mindfully and deepen your connection to Tanglewood.
Audio Stream
Add to your sensory experience with this audio selection of BSO performances as you take in the beauty of the Tanglewood Grounds.