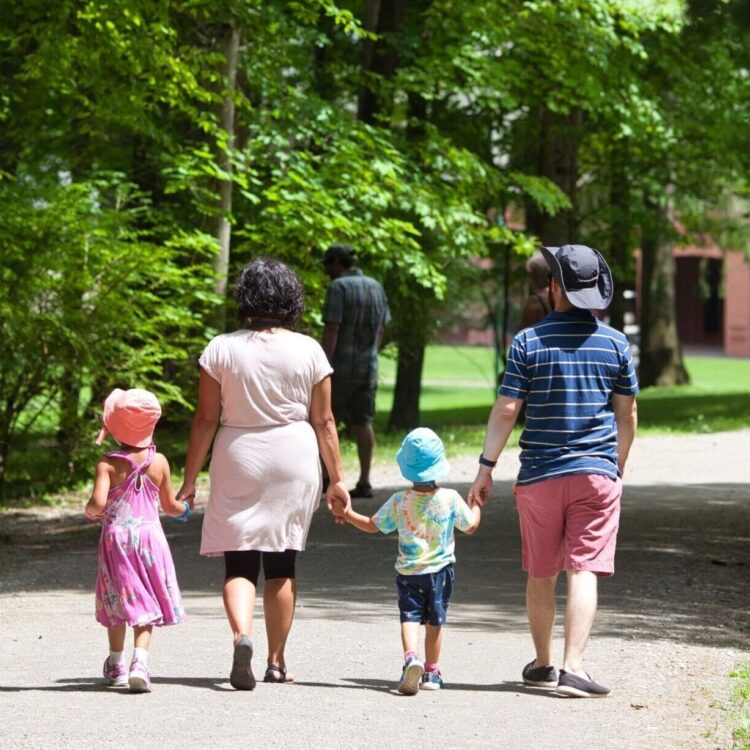 Enjoy special programs and discounts designed for the whole family!
Discounts for Kids
Free Lawn Tickets for Visitors Under 18
Up to four free children's tickets are available per parent/legal guardian per concert at the Tanglewood Box Office on the day of the performance.

To minimize disruptions, children under 5 are not permitted in the Shed during concerts (except for the Family Concert) but may enjoy the music on the lawn.
All patrons, regardless of age, must have a ticket.
This program does not apply to summer camps, field trips, or other organized groups.
Please note that free children's lawn tickets are not available for Popular Artists concerts or TLI events.
Enjoying Tanglewood as a Family
Family Fun Packs
Available during Saturday Open Rehearsals and Sunday afternoon concerts
Keep the kids entertained with a free kit of coloring supplies, crafts, and other activities they can enjoy during your trip. Pick up your Family Fun Pack at the Tappan House (just ahead on the right after walking through the Main Gate).