Jobs
Full-Time Positions
The Boston Symphony Orchestra has had a long tradition and commitment of bringing an array of musical experiences to the community and the world through our three brands—the BSO, Boston Pops, and Tanglewood. The key to our success has been our employees from the musicians onstage to those behind the scenes.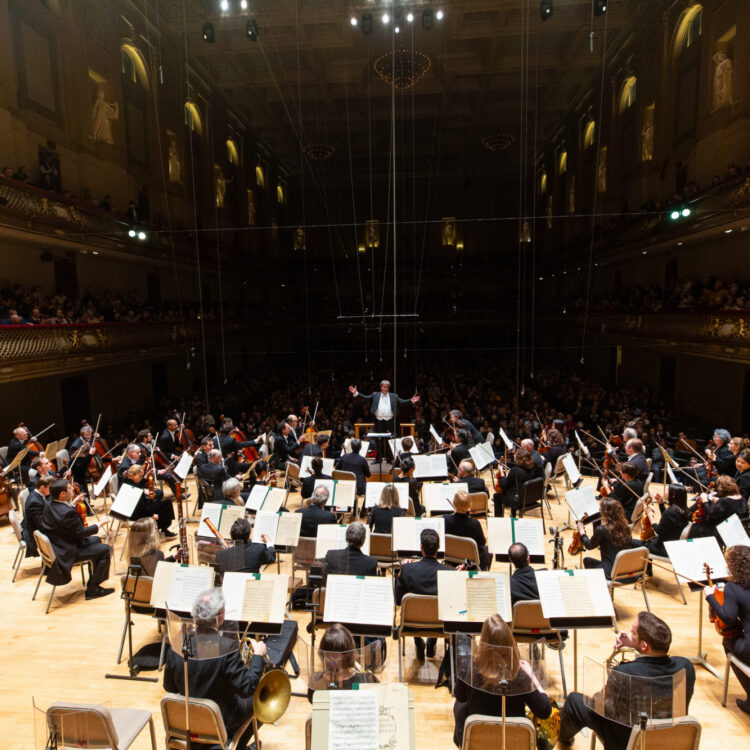 Manage all aspects of landscape, grounds and horticulture capital construction and improvement projects at Tanglewood. Oversee grounds care and maintenance operations on all BSO-owned properties in the Berkshires using "best management practices" as well as the highest standards of safety, sustainability, stewardship and fiscal responsibility.
Provide administrative and coordinating support to the Operations Manager and Director of Concert Operations. This position may relocate to Tanglewood each summer or for part of the summer.
Working with the Director of Patron Experience, the Group Sales Manager provides sales and operational leadership to optimize strategic growth. This includes group sales for all major brands of the BSO, including Boston Symphony, Spring Pops, Holiday Pops, and Tanglewood.
The Administrative Coordinator is a key team member in the successful delivery of the BSO's Education and Community Engagement mission and programs. Their responsibilities include a combination of administrative duties and project management. The successful candidate will be a creative problem- solver, committed to the communities that we serve, approach their work with a learning mindset, and exhibit both process and systems thinking. The Ed/CE team values flexibility, patience and humor.
The Controller is an influential role in the BSO organization, bringing strong organizational, problem solving and management skills to the broad spectrum of operations and projects that the Business Office team supports. Controller will model for others the ability to be detail- and deadline-oriented while having the ability to "see the big picture." Excellent communication skills are essential.
Front of House Supervisors provide leadership and support to the ushers during performances at Symphony Hall. They must be adept problem-solvers and enjoy working with people as part of a team. As front line staff members, they are among the first people the public meets when entering Symphony Hall -- so Front of House Supervisors are expected to lead by example and demonstrate exemplary customer service skills.

Working closely with the BSO Choral Director and Conductor of the Tanglewood Festival Chorus, this position oversees the Choral Department of the BSO, including management of the Tanglewood Festival Chorus (TFC) and any additional BSO choral ensembles or choral activities. This position is the principal representative of the Choral Department at inter-departmental BSO meetings and with relevant external organizations.
Provide administrative and organizational support to the Music Director, all guest soloists and conductors, assistant conductors, artists' managers, and composers at Symphony Hall and at Tanglewood. Develop and manage seasonal budgets for artists travel and accommodation. Secure cost-effective travel and accommodation for artists and help seek sponsorship for this. Arrange for the payment of artists, ensuring that all tax requirements are observed.
As an integral part of the BSO's comprehensive donor relations program, the Assistant Manager will administer donor benefits, direct the production and dissemination of engaging impact reports, oversee recognition initiatives, and work with development staff to provide donor-centric stewardship best practices and deliverables.
This position is a new role at BSO and central to our long-term planning for operations and business process improvements and technology enablement of same. We are seeking to expand the BSO Technology Services team by adding expertise and capacity for assessing requirements, analyzing recommended improvements and align systems functionality with how we want to work.
The Senior Accountant reports directly to the Accounting Manager. This person is responsible for assisting in the overall fiscal control of the organization, including, but not limited to, accounts receivable, general ledger reconciliations, receipts, disbursements, auditing, and maintaining fixed assets. The Senior Accountant will review the Staff Accountants; work and support the Accounting Manager during the month end and year end close.
Reporting to the President/Chief Executive Officer, the CDO will collaborate with other senior executives, Development staff and Board members to develop overall strategy for philanthropic activities in support of the BSO's mission.
This role of Ticketing Services Associate requires one to be part of a ticketing and customer service team that promotes exceptional service to ensure a memorable patron experience for patrons. In this position, the Ticketing Services Associate will be responsible for selling tickets to all performances taking place at Symphony Hall and Tanglewood. In addition, requires you to provide amazing service to patrons which includes helping to troubleshoot any problems or issues that need resolution. This role is a vital front-line position to our ticketing and customer service operations as part of the patron Experience team.
To prevent the infection and spread of COVID-19, and as an integral part of its public health and safety measures, Boston Symphony Orchestra requires that all successful applicants show proof of full vaccination by an FDA-approved (either fully or for emergency use) COVID-19 vaccine before beginning employment, unless an exemption from this policy has been granted. Applicants who believe they need an accommodation of this policy because of a disability, sincerely-held religious belief, or otherwise should inform Human Resources after an offer of employment is extended; please do not include any medical, genetic, or religious information on your application materials.

---
We are an equal opportunity employer and all qualified applicants will receive consideration for employment without regard to race, color, religion, sex, sexual orientation, gender identity, national origin, disability status, protected veteran status, or any other characteristic protected by law. The Boston Symphony Orchestra is committed to building a culturally diverse staff and encourages applications from female and minority candidates.