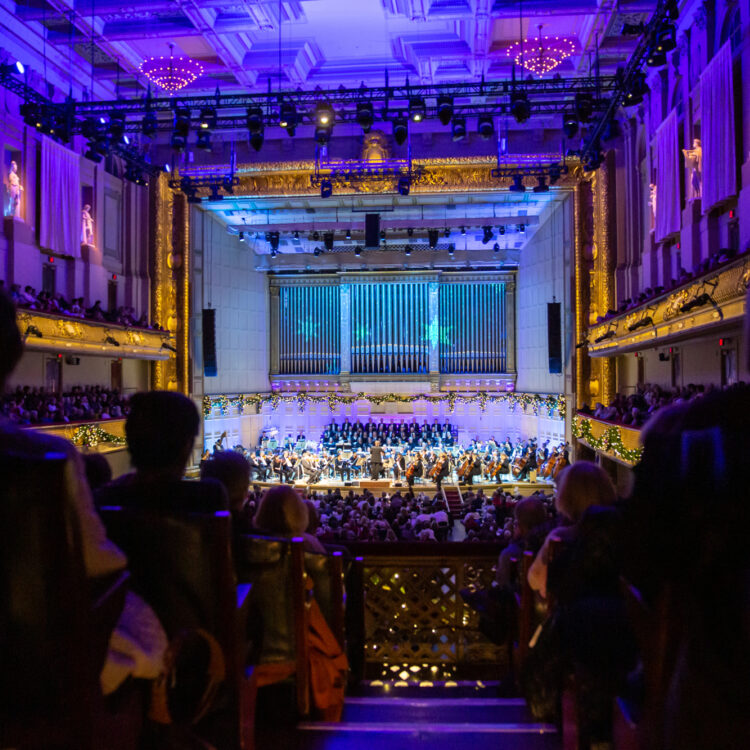 History of the Boston Pops
Holiday Pops Through the Years
The Boston Pops has performed festive concerts every holiday season since 1973.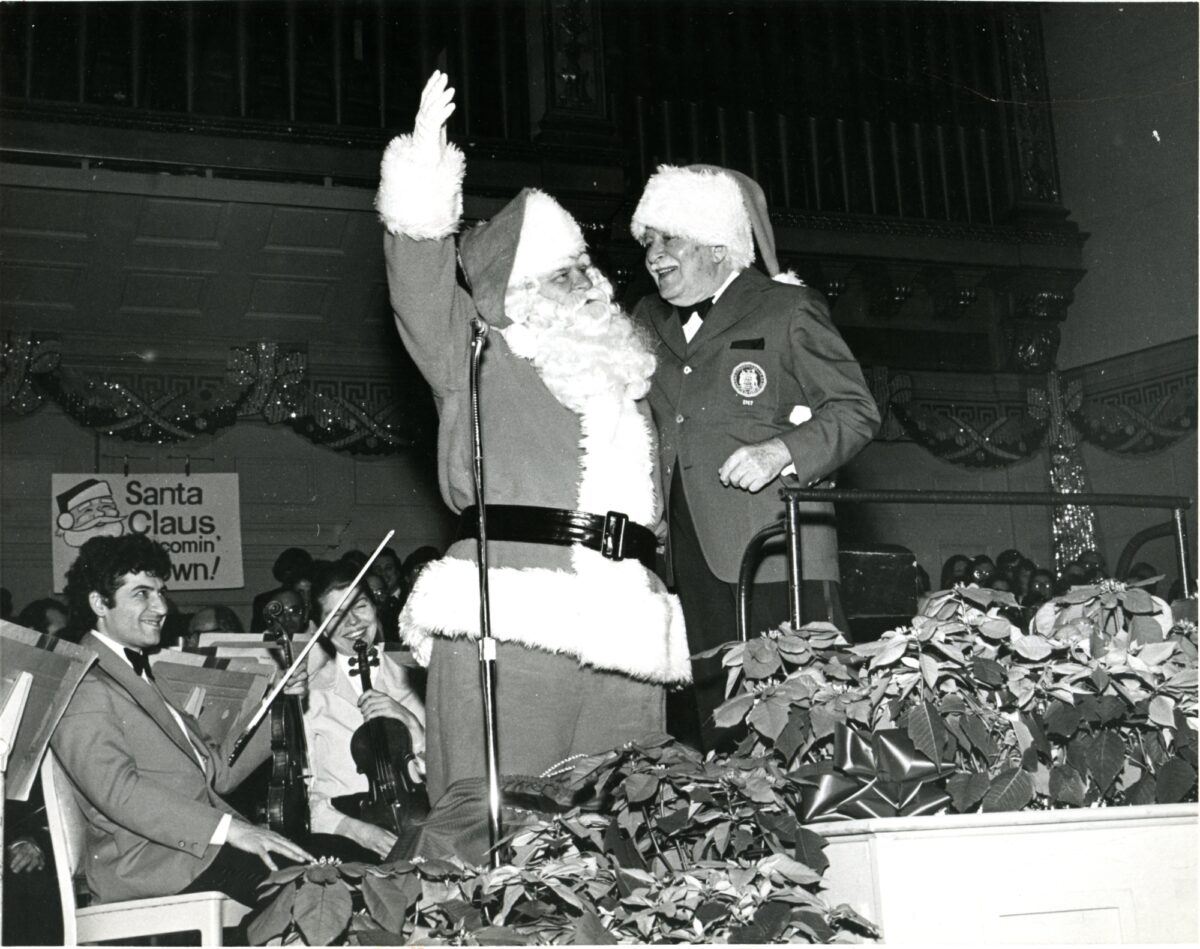 Did you know?...
Holiday Pops started in 1973 and was first called "A Pops Christmas Party."
Arthur Fiedler was the first conductor to lead Holiday Pops.
Five different holiday narrations have been read at Holiday Pops: "'Twas the Night Before Christmas" by Clement Clarke Moore, selections from "How the Grinch Stole Christmas" by Dr. Seuss, the letter from the editor of the New York Sun, Francis P. Church, popularly known as "Yes, Virginia, there is a Santa Claus", "The Polar Express" by Chris Van Allsburg, and "The Christmas Story," set to illustrations by Tomie dePaola.
Over 200 narrators have participated over the years in Holiday Pops.
16 different choirs and choruses have performed at Holiday Pops since 1973.
27 different conductors have celebrated the season leading the Pops Orchestra.
Holiday Pops concerts on New Year's Eve started in 1974.
The first television taping of Holiday Pops was in 1973.
The first Holiday Pops performance of the Tanglewood Festival Chorus, led by conductor John Oliver, was in 1973.
"Santa's Entrance" from the television broadcast of "A Pops Christmas Party" on December 22, 1973 with Arthur Fiedler conducting the Boston Pops.