Symphony Hall Policies & Information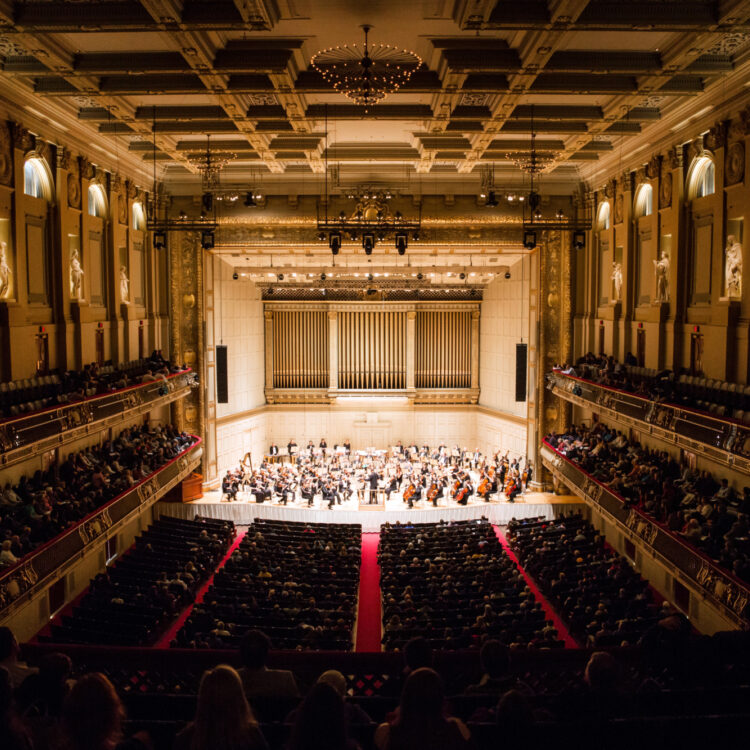 Please read our health and safety protocols before visiting Symphony Hall.
Information for Accessible Seating and Services
Symphony Hall is fully accessible through the Cohen Wing on Huntington Avenue and through the Box Office on Massachusetts Avenue. Large-print programs, assistive listening devices, accessible restrooms, and elevators are available at both entrances. We are happy to accommodate any special seating needs. Read more information about accessibility.
Snow Line
Patrons are advised to call the BSO snow line at 617-638-9495 for updated concert information. The snow line is updated more frequently during the day/evening if there is a pending or occurring storm.
We very rarely cancel a concert due to snow or bad weather. If a concert is canceled, we will update the message for patrons on the snow line. We also will notify the television and radio stations of any cancellation if it were to occur. Please check back with the snow line frequently for concert updates during bad weather.

Ordering Group Tickets
Groups of 20 or more receive discounted tickets to most Boston Symphony Orchestra and Boston Pops concerts. Other group benefits include special event planning, personalized service, and flexible payment plans. For more details, call the Group Sales Office at 617-638-9345 or 800-933-4255.
Bags
For the security of our patrons, all bags will be searched upon entry. We apologize for any inconvenience and thank you for your patience and cooperation.
Children at Symphony Hall
Boston Symphony Orchestra Events: In consideration of our patrons and artists, children aged 5 or younger will not be admitted to Boston Symphony Orchestra events.
Pops Performances: All patrons, regardless of age, must have a ticket. In consideration of all patrons, please note that children under the age of 4 are not permitted at evening Pops performances. Children under 2 receive a free ticket for 11am Holiday Pops Kids' Matinees; please call Ticketing and Customer Service (888-266-1200) for free kids tickets. They need to be assigned a seat even if they will be held on your lap.
Late Arrivals
For the comfort of our artists and your fellow patrons, late seating takes place during the first pause in the program.
Food and Drink in the Hall
No food or beverage (other than water) is permitted in the auditorium, except during the Boston Pops season.
Lost and Found
All lost and found items are turned into our security desk after each performance. If you have lost or found something, call 617-638-9333 and they will be happy to assist you. The security desk is open 24 hours a day.
Symphony Shop
The Symphony Shop is currently closed.