Keith Lockhart and Boston Pops Kick Off Japanese Tour Oct. 6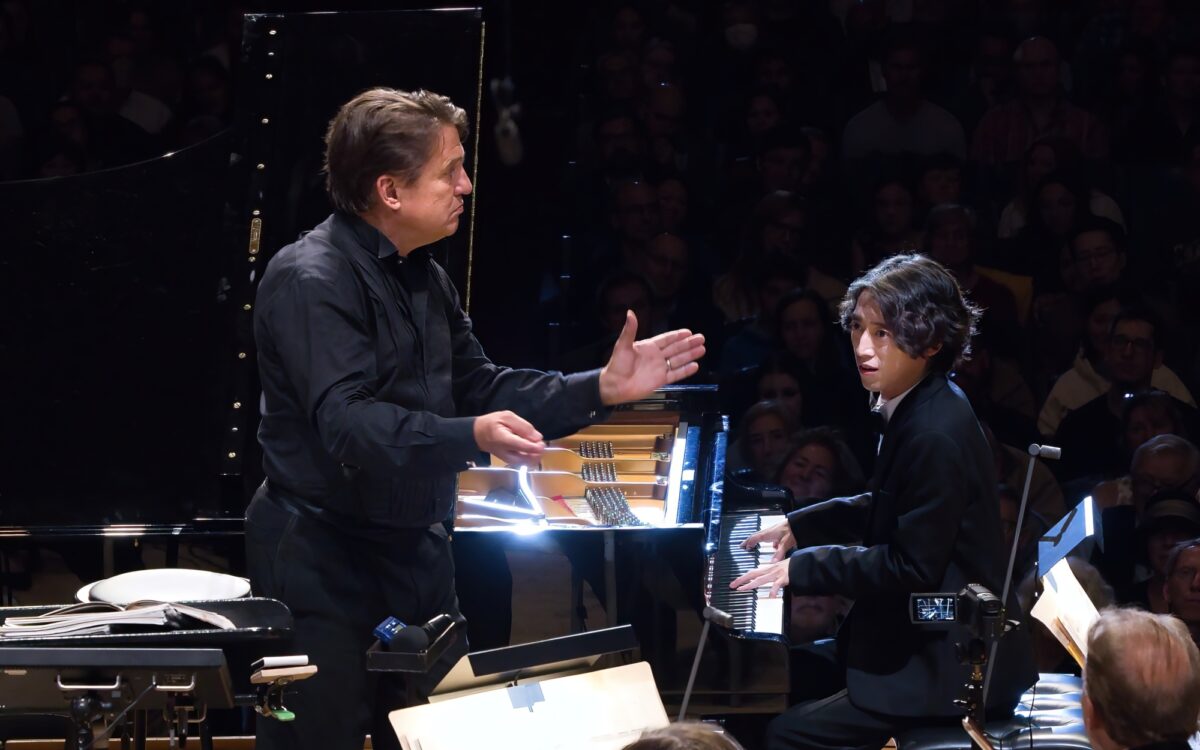 On October 6, the Boston Pops Esplanade Orchestra kicks off a weeklong tour of Japan, performing five concerts in Tokyo and two in Osaka. The tour will feature three uniquely American musical programs: A John Williams Tribute (October 6, 7, 12), Star Wars: The Story in Music (October 8, 13), and Oscar and Tony: Music from Stage and Screen (October 10). The former two programs, which showcase music by Boston Pops Conductor Laureate John Williams, were recently shared with Boston audiences at Symphony Hall to great acclaim. This will be the Pops' first tour to Japan in over 20 years.
Throughout their tour, the Pops will be joined by two talented young instrumentalists: violinist Moné Hattori and pianist Hayato Sumino. Born in Tokyo, the 22-year-old Hattori has been described as "dazzling beyond her years" with playing touted as "utter perfection, emotionally touching and passionate, enthusing with radiance, musicality, and perfect technique" (BBC Music Magazine). The classically trained Sumino, who was a semifinalist at the prestigious XVII International Chopin Piano Competition in 2021, has also cultivated a devoted YouTube fan base with his unique arrangements and jazzy improvisations, performed under the name "Cateen." Musical theater star Yoshio Inoue will be featured in the Tuesday, October 10 program, Oscar and Tony: Music from Stage and Screen, at Tokyo's Suntory Hall. In addition to these musical guest artists, Daisuke Namikawa and Kenjiro Tsuda, who voiced Anakin Skywalker and Kylo Ren in the recent Japanese dubbed Star Wars movies, will join the Pops for one night each to narrate Star Wars: The Story in Music. More details about the guest artists may be found in the online press kit.
"Naturally, we're excited for the opportunity to share this incredible music with our fans throughout Japan, which we haven't visited since 2002," says Boston Pops Conductor Keith Lockhart. "We will perform programs that one can only hear at the Boston Pops, including a tribute to John Williams' extraordinary career as a film composer, highlighted and enhanced by exclusive videos featuring him discussing his life, career and working methods. We also present a program that encapsulates the entire Star Wars story—all 43 years and nine movies worth—into one two-hour vessel, made possible by John's incredible and unique talent at creating a filmic world through a musical one."
"Taking 'America's Orchestra' on tour to perform for audiences around the world remains one of my great privileges as Boston Pops conductor."
For more information, download the complete press release.
Press Contact
Jan Devereux
Senior Director, Public Relations and Communications
jdevereux@bso.org
Matthew Erikson
Senior Publicist
merikson@bso.org

Rena Cohen
Publicist
rcohen@bso.org
Voice mailbox: 617-638-9280