An Upbeat Avocation
Batons from the Gene Young Collection
Gene Young (August 23, 1938-June 19, 2018) was a consummate musician; a conductor, composer, pedagogue, and trumpeter. Maestro Young studied trumpet and composition at Oberlin Conservatory of Music. He then went to Salzburg, Austria for further study at the conservatory, University Mozarteum. After his traditional musical education, Young held several trumpet chair positions with symphony orchestras, ensembles and bands, including: The New Orleans Philharmonic Orchestra, the Santa Fe Opera Orchestra, The Saint Louis Sinfonietta, The American Shakespeare Theatre Orchestra, The United States Military Academy Band at West Point, and led the Pro Arte Orchestra in Oberlin, Ohio. During his tenure at West Point, Maestro Young studied with William Vacchiano (1912-2005) the long tenured principal trumpet of the New York Philharmonic. Following Maestro Young's military service at West Point, he was appointed professor of trumpet at the Oberlin Conservatory of Music.

Maestro Young left Oberlin to pursue a conducting career, first forming the Contemporary Chamber Ensemble at the University of Wisconsin, which still exists today. In 1984, he became Professor of Conducting at the Peabody Institute of Music at Johns Hopkins University in Baltimore, Maryland, and founded The Peabody Camerata in 1987. The Camerata became an internationally recognized ensemble specializing in the works of 20th-century composers. From 1988 to 1997, Maestro Young led the famed Goldman Memorial Band. The Goldman Band was one of the great American professional touring concert bands founded in 1911 and ran through various iterations until it folded in 2005. At one time it was a true competitor of John Philip Sousa's Band and lasted decades longer.
Maestro Young was also a composer and was commissioned by Peabody Conservatory for works for its various ensembles. His works have been recorded on several labels including CRI, Arista, Orion, and Golden Crest.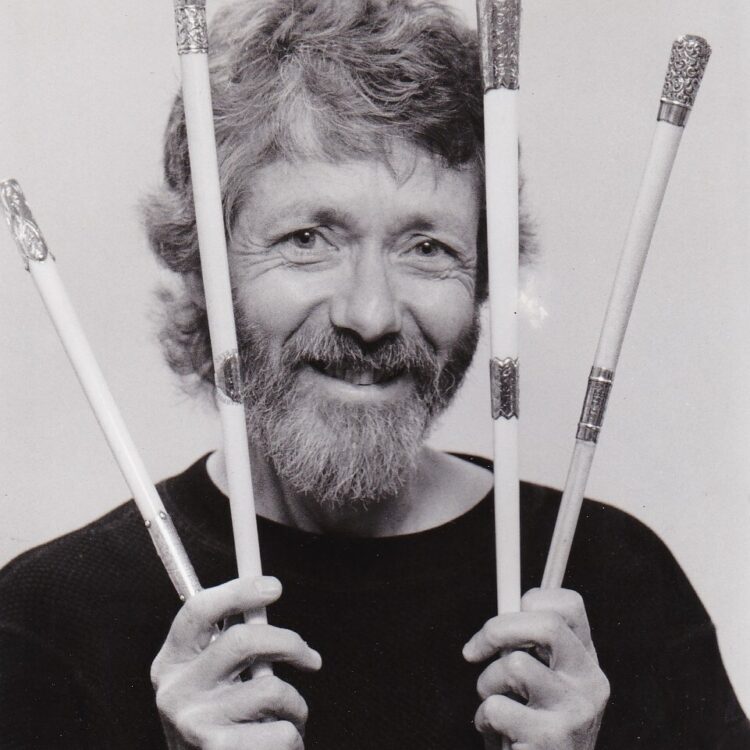 Gene Young began collecting batons in the 1980s, around the time he turned to conducting. By the time of his death in 2018, he had amassed a collection of more than 500. In November 2021, the collection was divided between the Maestro's three sons. The BSO purchased two batons from Dorian Young, and in December 2021, Dorian and his wife Kristina Young donated a large portion of their share (253 batons in total) to the BSO.
Gene Young's baton collection dates to the early 19th century and is diverse in that it encompasses both practical work-a-day batons used by conductors in performance as well as heavy trophy pieces (presentation batons) given to conductors famous (and not famous), for their work with various organizations. His batons originated from around the world – particularly the U.S., Europe, and Asia.
Batons presented to BSO Music Directors or Guest Conductors
Asian made batons
European made batons
American made batons (or recipients)
Miscellany