Serge Koussevitzky (1874-1951)
Koussevitzky as Champion of American Composers
A proponent of new music wherever he found himself, Serge Koussevitzky was particularly committed to promoting the composers of his new homeland. In October 1939, he organized a festival celebrating the works of American composers. In return, composers such as Samuel Barber, Aaron Copland, Roy Harris and William Schuman organized a celebratory dinner in 1944, thanking him for the 150 American works performed thus far during his tenure with the BSO.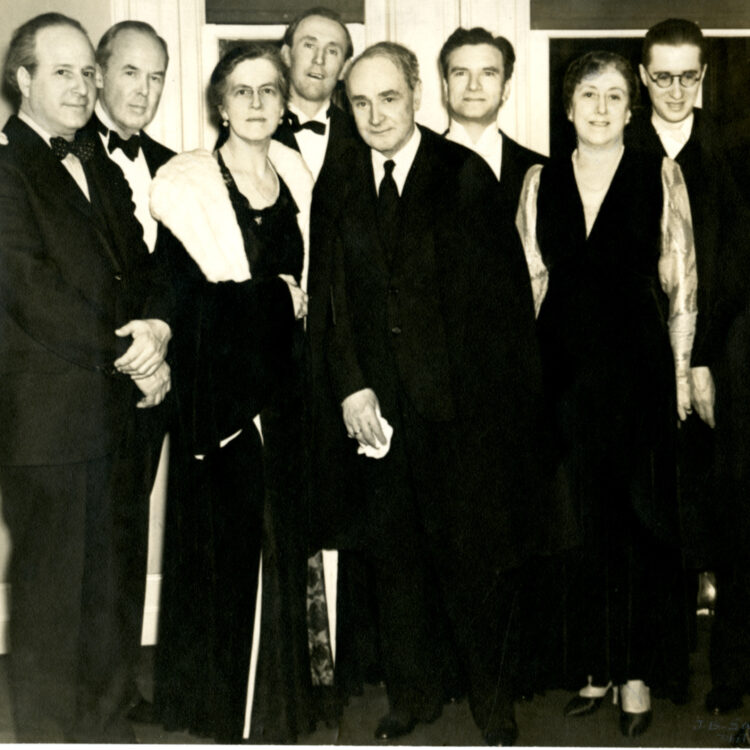 Festival Honoring American Composers: October 1939
Premiering and Recording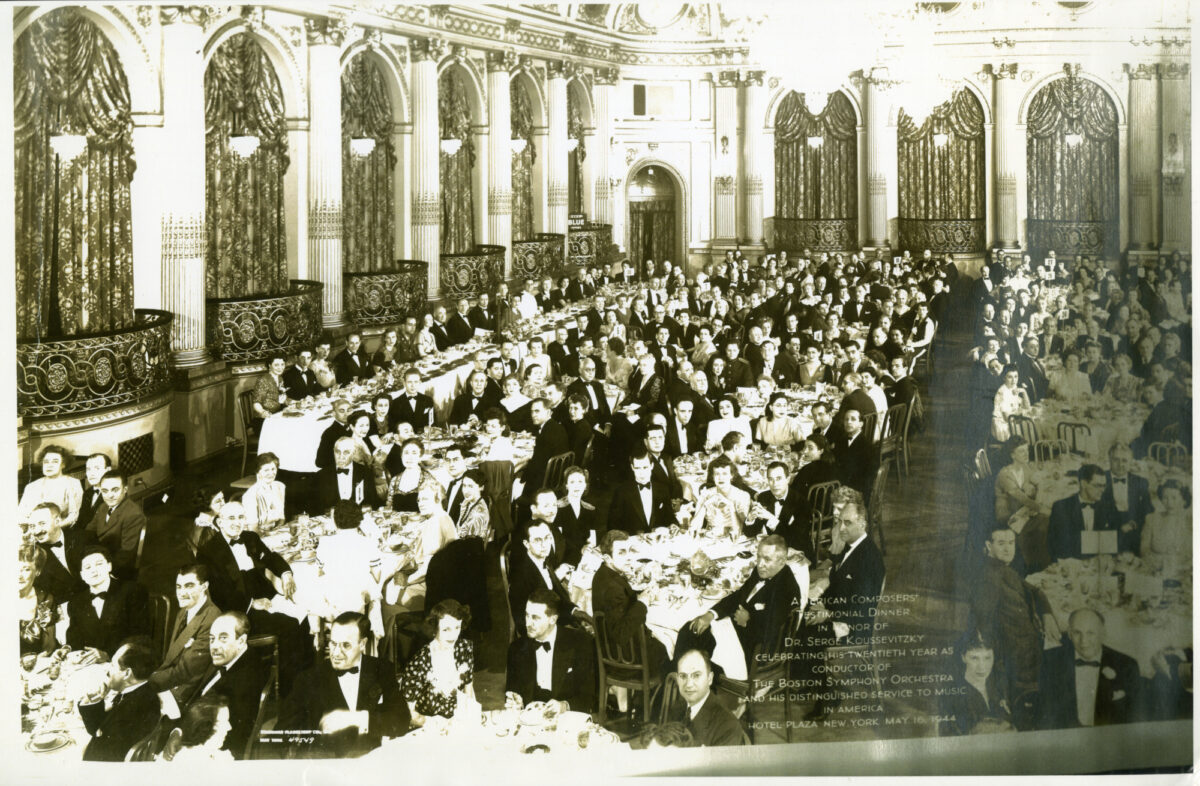 Music instead of Meat
To celebrate Serge Koussevitzky's 20th anniversary as conductor of the Boston Symphony Orchestra, Samuel Barber, Aaron Copland, Roy Harris, William Schuman and others organized a dinner in his honor. In lieu of a menu, the event's dinner card listed over 150 works performed by Serge Koussevitzky and the Boston Symphony Orchestra during the twenty years of his tenure.
Program and dinner card for the American Composers' Testimonial Dinner, May 16, 1944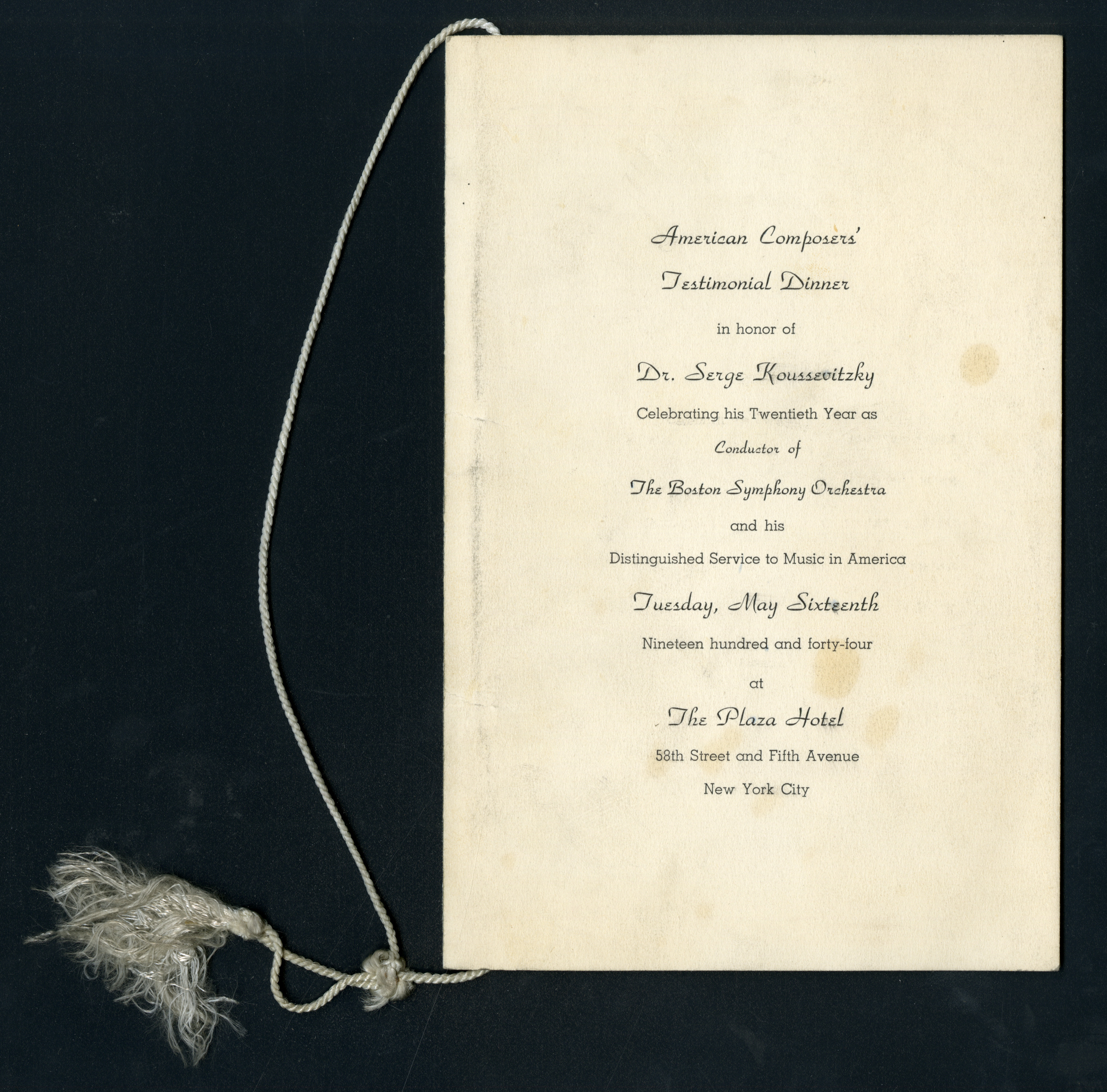 To read the full program, click here.