Serge Koussevitzky (1874-1951)
Koussevitzky as Educator: Establishing the Tanglewood Music Center
BSO Music Director Serge Koussevitzky had long dreamed of establishing a music school. The donation of the Tanglewood estate to the BSO in 1937 paved the way for the creation of an "academy for living and working in music," meant to supplement a conservatory education with the experience of working musicians.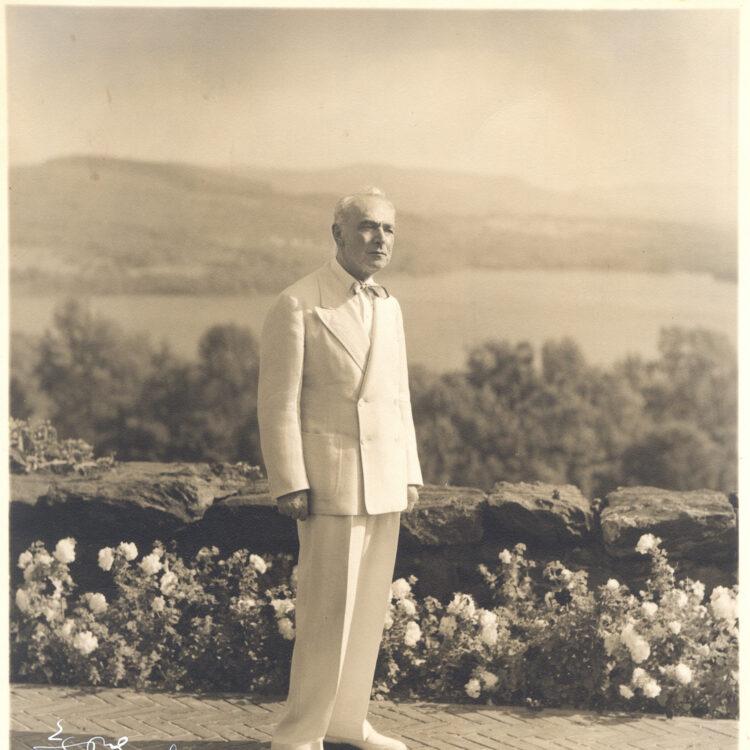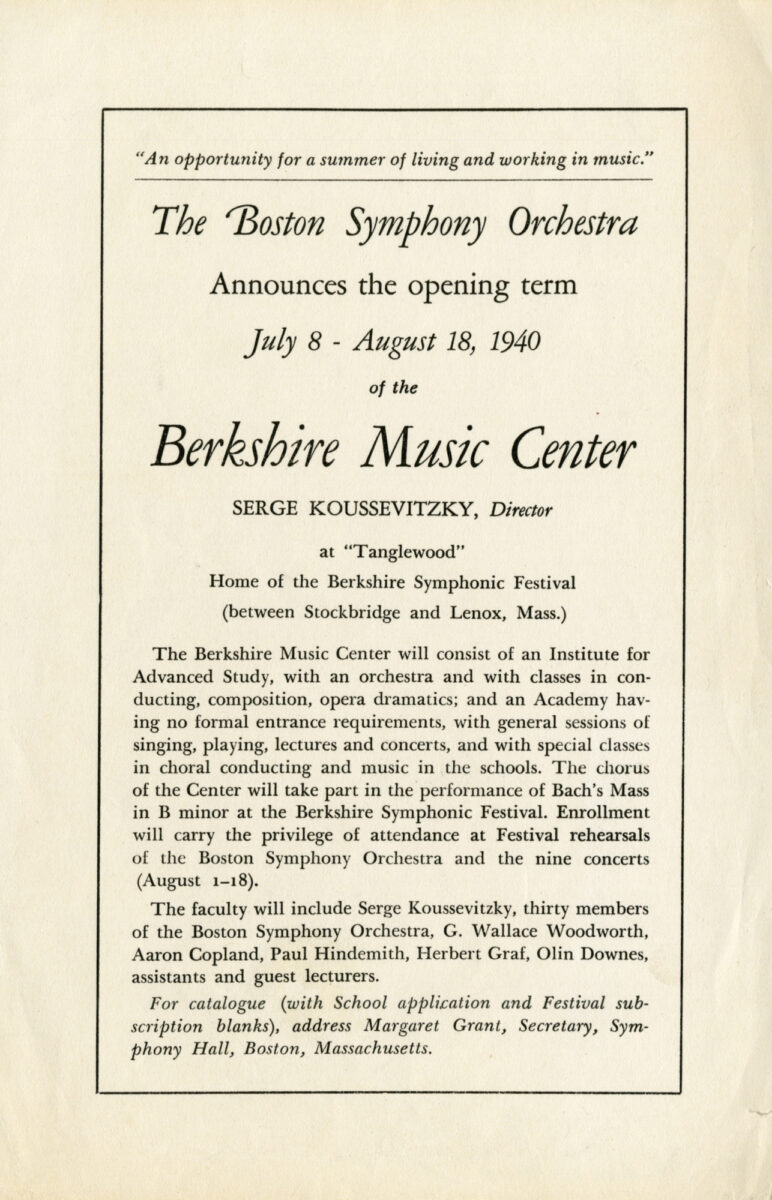 The First Class: 1940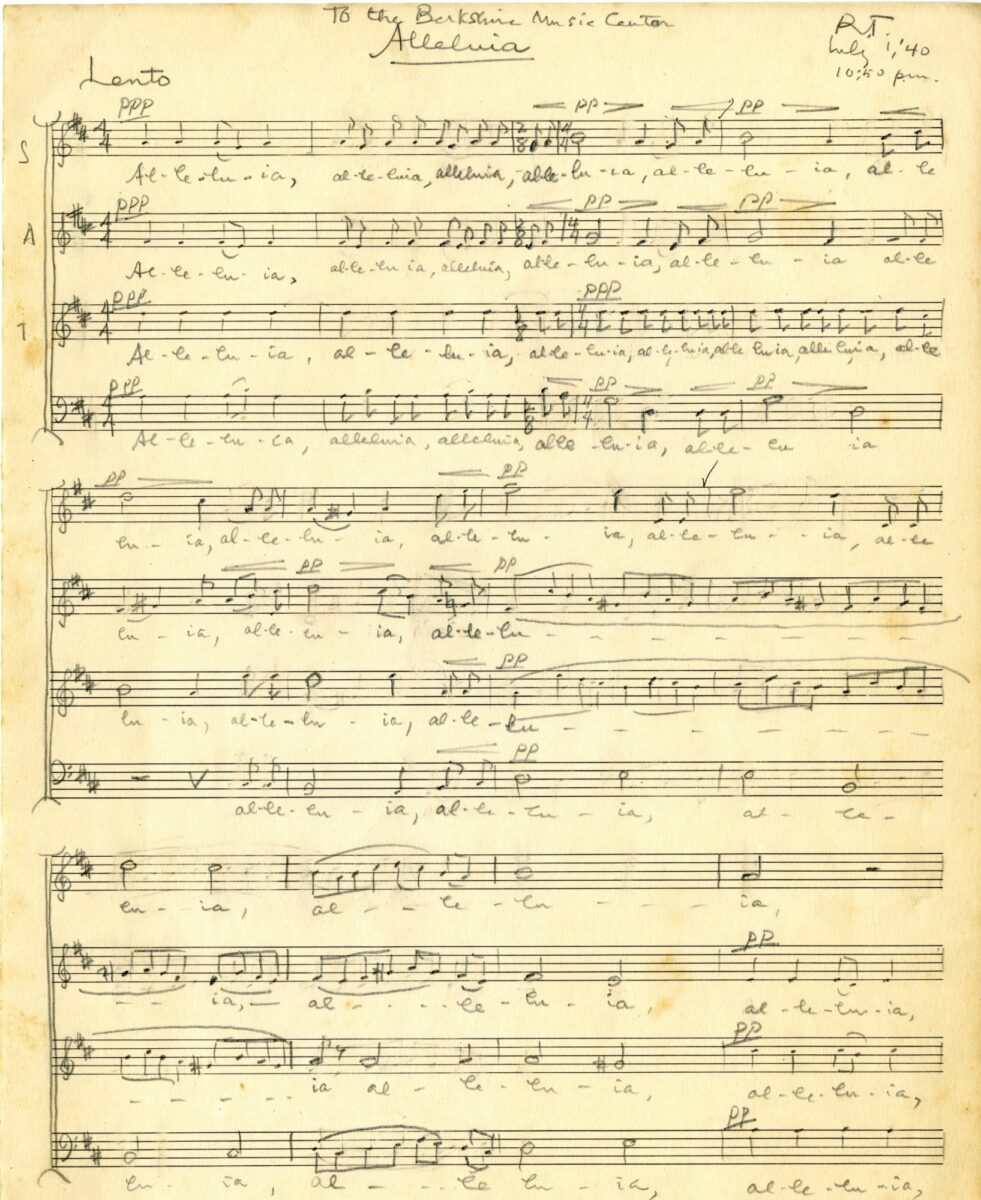 Listen:
1940 Performance of Randall Thompson's Alleluia - Excerpt
When a Dream Comes True
In his speech to the first class of student musicians, Koussevitzky describes how his dream became reality. Because English was not his first language, Koussevitzky carefully marked in stress and punctuation indications on his copy of the speech.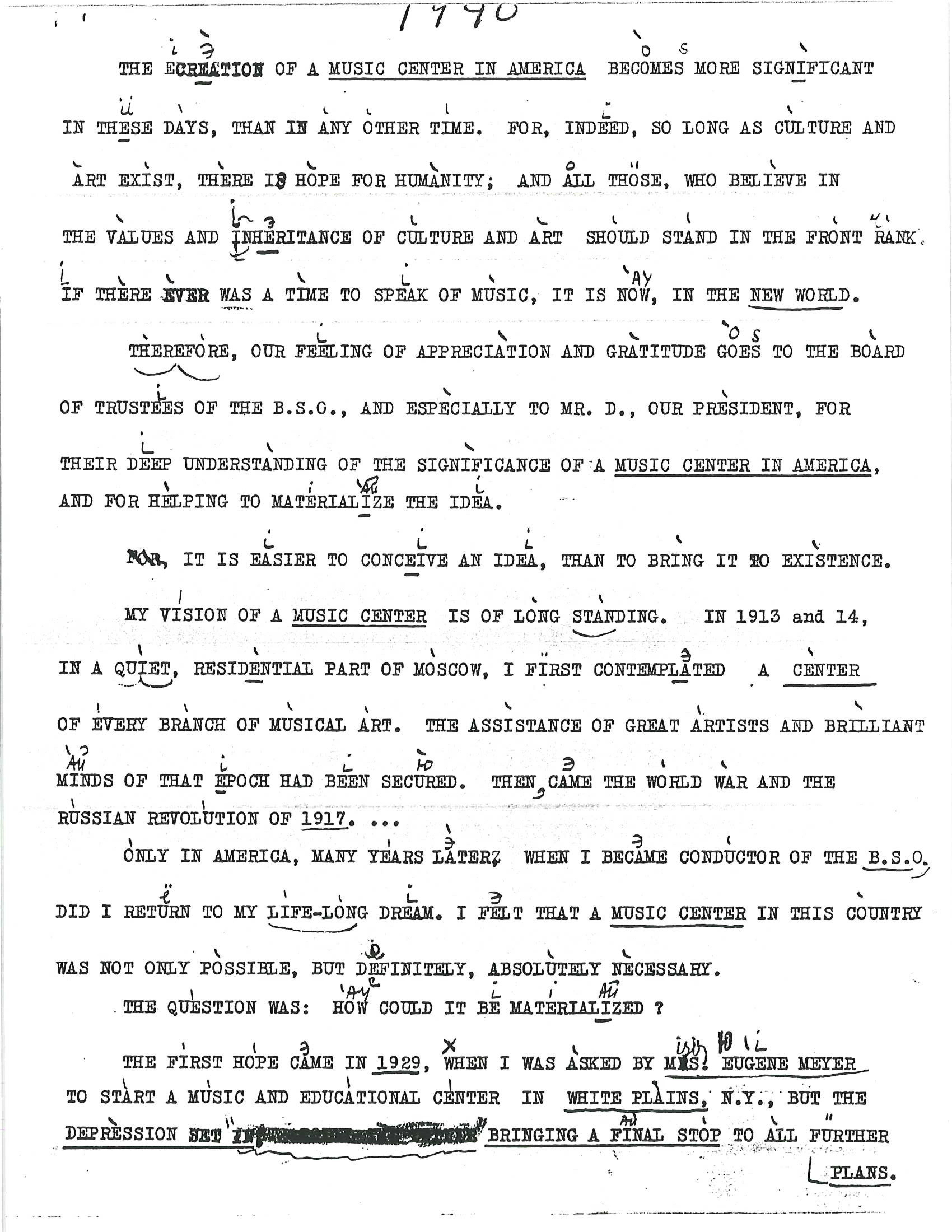 Photocopy courtesy of the Library of Congress

Listen:
Koussevitzky Opening Exercises Speech 1940 - Excerpt
Bernstein and Koussevitzky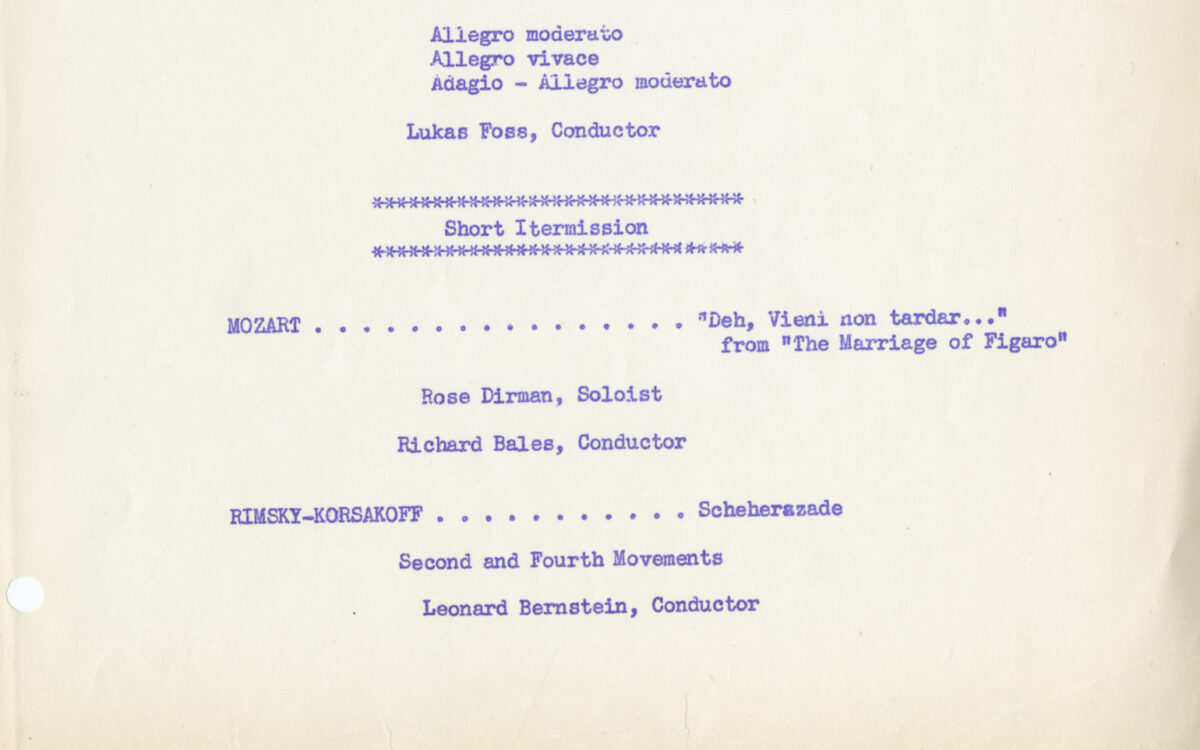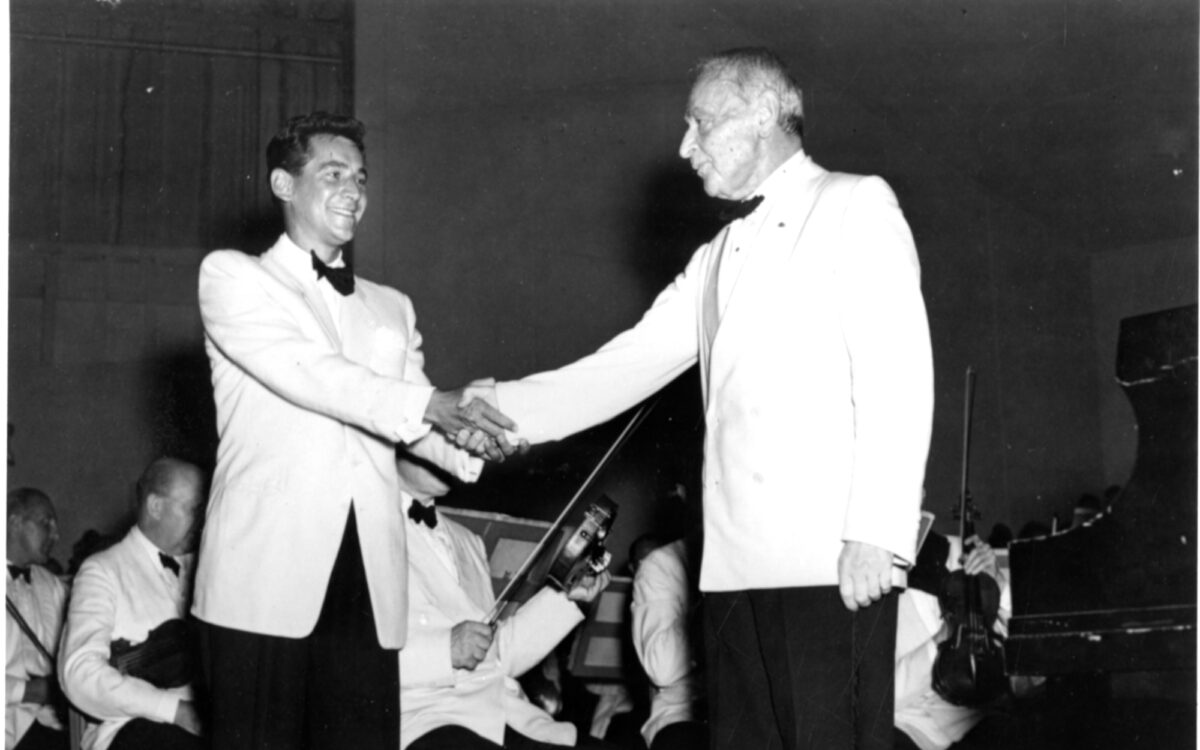 Excerpt of TMC student Leonard Bernstein conducting Rimsky-Korsakov's Scheherazade in 1940
Listen:
1940-07-26 Bernstein conducts the TMCO in Rimsky-Korsakov's Scheherazade - excerpt