Children & Families
Concerts for Very Young People
In partnership with community venues, Concerts for Very Young People bring BSO musicians and their youngest audiences closer together in a series of fun, interactive performances tied to educational themes. The performances offer young children an opportunity to engage with high-quality musical experiences in an intimate and welcoming setting.​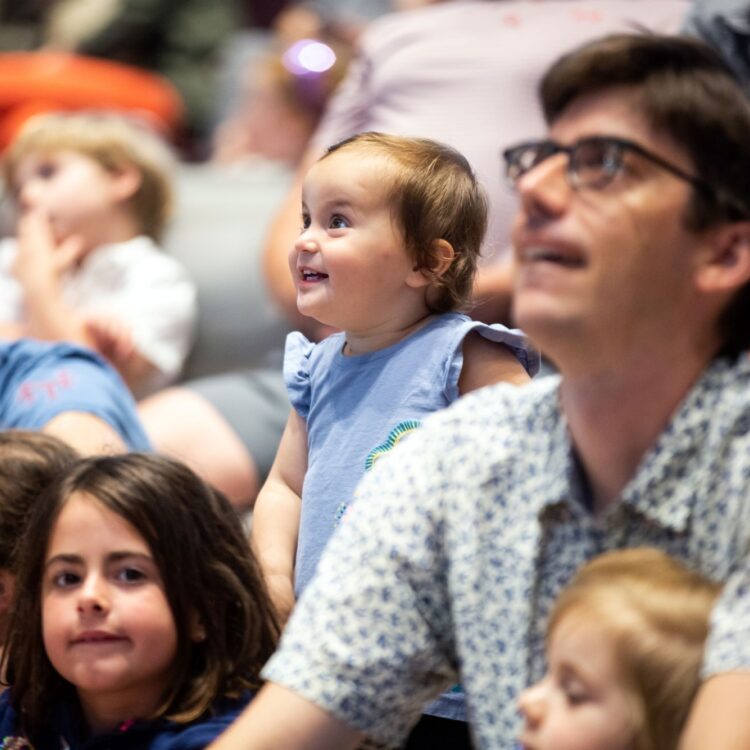 "Circle Round" Collaborations
In a recent collaboration, the BSO partnered with WBUR's "Circle Round" to record episodes of the popular children's podcast that shares folk tales from around the world. BSO musicians are featured performing original music composed by Eric Shimelonis, accompanying scripts written by Rebecca Sheir and narrated by actors. Check out the episodes below!
BSO musicians included second bassoonist Suzanne Nelsen, flutist Cindy Meyers, and second horn Rachel Childers, with a quartet of all-star actors: Lauren Ambrose, Jane Kaczmarek, Thomas Sadoski, and Campbell Scott.