Students & Educators
High School Open Rehearsals
High School Open Rehearsals invite students in grades 8-12 to sit in on a BSO rehearsal, offering a unique glimpse into the inner workings of a world-class orchestra.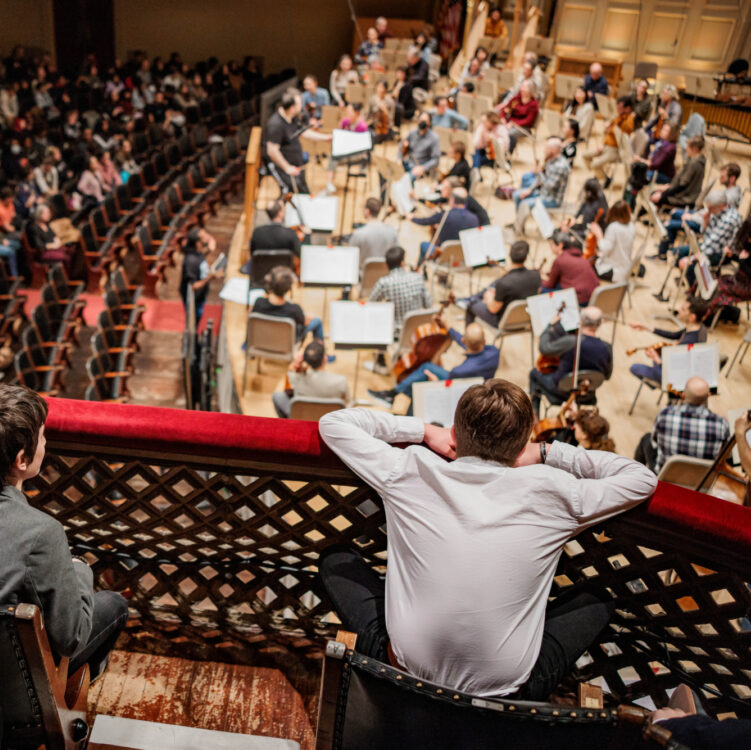 What is a High School Open Rehearsal?
Groups may participate in an interactive interview with a musician or composer from 9:30-10am.
Starting at 10:30am, students experience an intimate look at a symphony rehearsal assisted by the Conductor Cam, which lets the audience see the conductor from the orchestra's perspective.
High School Open Rehearsals are scheduled from 10:30am-1pm, but they may end before 1pm. The orchestra typically takes a short break about midway through the rehearsal.
Tickets are $10 each, with one complimentary ticket for every 20 tickets purchased. A 10% deposit is required 6 weeks before the concert, with the remainder due 4 weeks before. Students and teachers from Boston Public Schools attend any High School Open Rehearsal for free, subject to availability and with advance reservation. Contact Group Sales at 617-638-9345 or groupsales@bso.org.
Food is not permitted in Symphony Hall before, during, or after the concert, but we are glad to help you plan your post-Open Rehearsal lunch experience.
Programs and artists subject to change without notice.
Upcoming High School Open Rehearsals