BSO/Arbella School Bus Program
Arbella takes you to Symphony Hall.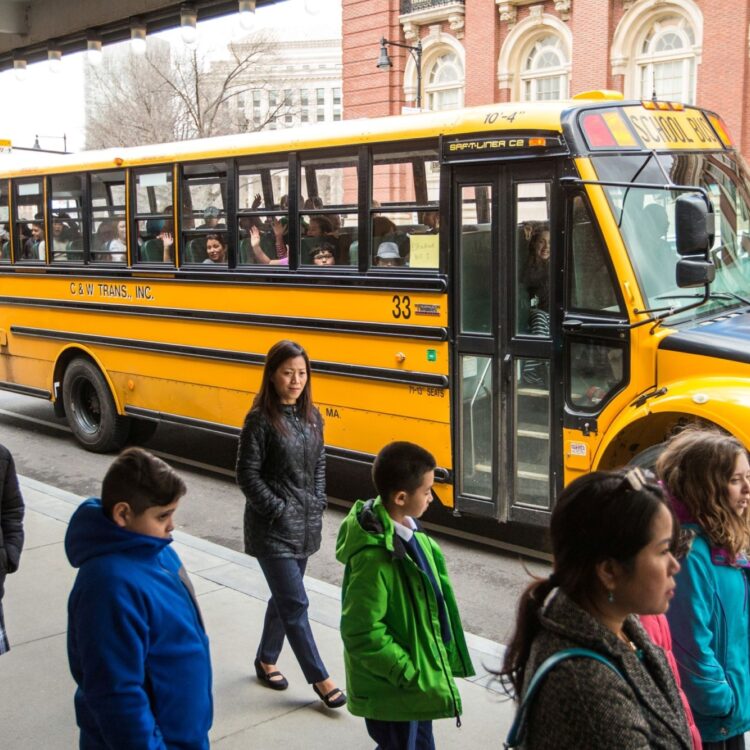 The Arbella Insurance Foundation BSO School Bus Program was created to help schools defray transportation costs associated with field trips to the BSO Youth Concerts and may award a grant of up to $300 to schools that meet the program eligibility requirements.* With many schools facing difficult budgeting decisions, these funds were established to help expand current curricula and allow your students the ability to experience the Boston Symphony Orchestra and historic Symphony Hall.
For more information or to apply for the Arbella Insurance Foundation BSO School Bus Grant, please visit arbella.com/bsobus.
Application deadline extended: May 18, 2022
Please note that any school attending the BSO Youth Concerts may apply for a grant, even after the performance.

*Any school serving grades K-12 is eligible to apply. The field trip must be to a Boston Symphony Orchestra Youth Concert. A maximum of two grants will be awarded per district, per school year on a first-come, first-served basis. Schools are only eligible to receive one grant per school year.