BSO
Andris Nelsons and BSO Release Final Installment of Grammy Award-Winning Shostakovich Symphonies with Deutsche Grammophon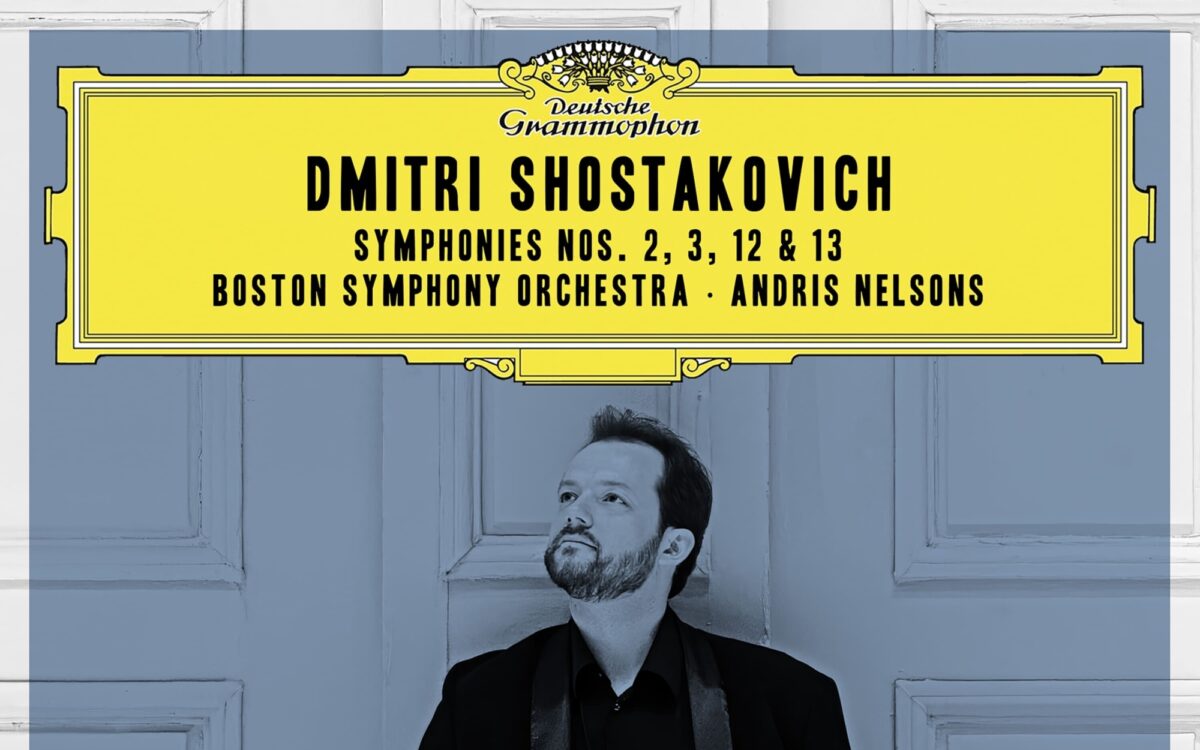 After eight years, three Grammy Awards, and a mountain of rave reviews, Andris Nelsons and the Boston Symphony Orchestra conclude their visionary cycle of the 15 symphonies of Dmitri Shostakovich (1906–1975) on the Deutsche Grammophon label with a new three-disc set.
The recording, scheduled for release in physical and digital formats on October 20, 2023, traces with the Symphonies Nos. 2, 3, 12, and 13 a 35-year arc in the Russian composer's creative and personal evolution: from youthful idealism to mature disillusionment and resignation living and working under the Soviet regime. The cycle's latest addition was recorded live during performances given at Boston's Symphony Hall between November 2019 and May 2023, with No. 13 (Babi Yar) featuring bass-baritone Matthias Goerne, the Tanglewood Festival Chorus (who also sing in Nos. 2 and 3), and the tenors and basses of the New England Conservatory Philharmonic Choir, led by James Burton and Erica J. Washburn, respectively.
Since his appointment as the orchestra's music director in 2014, Maestro Nelsons and the BSO have continued to develop and share their deepened understanding of Shostakovich's music. Their recording of the composer's Tenth Symphony, released the following year, was greeted by Gramophone magazine as "the most electrifying … we've had in half a century." It established a Grammy Award-winning benchmark for the complete cycle. Four subsequent double-disc albums have confirmed the special qualities of Nelsons' remarkable Shostakovich performances and attracted a new audience to the composer's symphonies.
For more information, download the complete press release.
Press Contact
Jan Devereux
Senior Director, Public Relations and Communications
jdevereux@bso.org
Matthew Erikson
Senior Publicist
merikson@bso.org

Rena Cohen
Publicist
rcohen@bso.org
Voice mailbox: 617-638-9280