BSO
Boston Symphony Orchestra receives grants for preservation of live Boston Pops radio broadcasts conducted by John Williams, from the Grammy museum and the Council on Library and Information Resources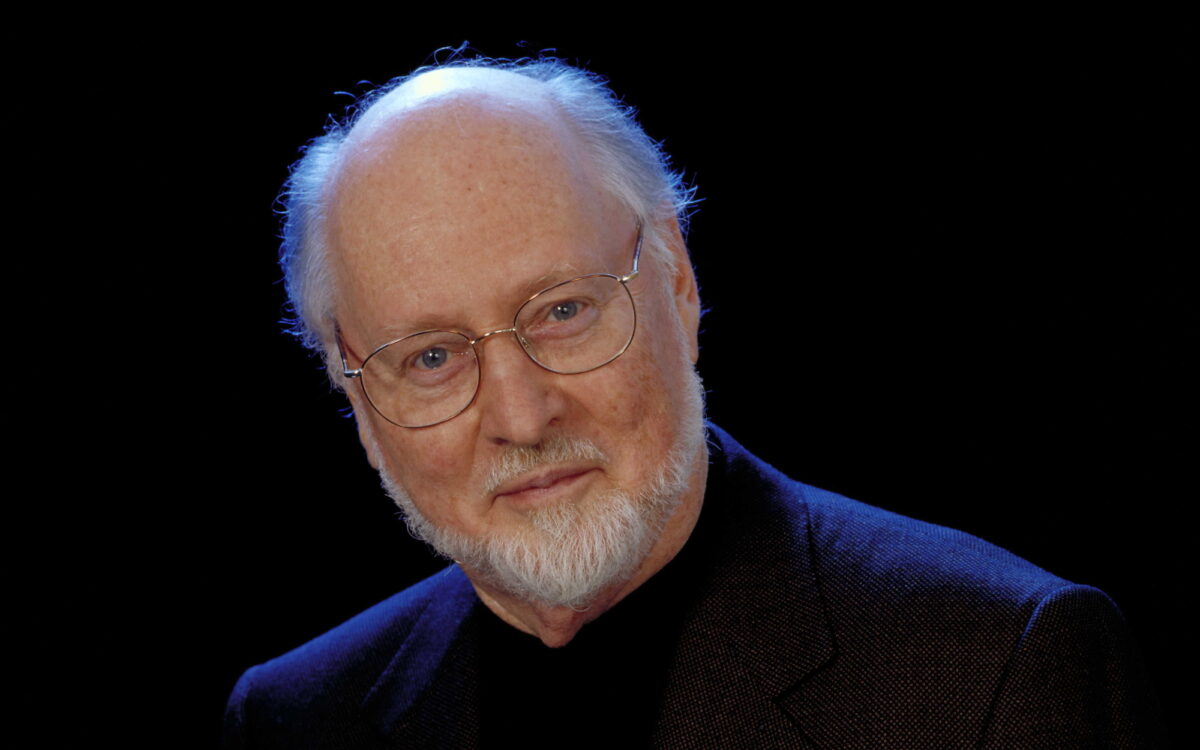 Recordings are now searchable through HENRY, the BSO's performance history search engine at archives.bso.org

The public can request free access to the audio streams as of June 15 by filling out a request form
The Boston Symphony Orchestra, Inc., is pleased to announce that it was awarded grants from the GRAMMY Museum and the Council on Library and Information Resources (CLIR) to help fund an audio preservation reformatting project, Preserving a Conducting Legacy: John Williams with the Boston Pops (1979-1991), in honor of John Williams' 90th birthday last year. Today, February 8, is Williams' 91st birthday, and the BSO is proud to report that this preservation work is nearly complete.

This year's Grammy nominations included one for Best Engineered Album for "Williams: Violin Concerto No. 2 and Selected Film Themes" with the BSO, Anne-Sophie Mutter and Williams engineered by the BSO's Recording Engineer Nick Squire along with Bernhard Güttler and Shawn Murphy, and mastered by Christoph Stickel. Williams also is nominated for his 53rd Academy Award, setting a record for both the total number and the age of the nominee, for his original score for Steven Spielberg's film "The Fabelmans."

The collection preserved consists of 256 reel-to-reel analog tapes representing 233 radio broadcasts of live Boston Pops concerts conducted by John Williams between the years 1979 and 1991. Concerts were originally broadcast locally on WCRB and WGBH and then distributed to radio stations throughout the U.S. via the Boston Symphony Transcription Trust.

The recordings of live Boston Pops performances—from a less-documented facet of John Williams' illustrious career—chronicle his work with guest artists representing a wide swath of the entertainment industry. Among them are James Galway, Thomas Hampson, Yo-Yo Ma, Jessye Norman, Leontyne Price, and Isaac Stern from the classical realm; popular entertainers Joan Baez, Tony Bennett, Johnny Cash, Ray Charles, Perry Como, Sammy Davis, Jr., John Denver, Aretha Franklin, and Andy Williams; such Broadway stars as Carol Channing, Barbara Cook, and Joel Grey; many jazz musicians, including Stan Getz, Wynton Marsalis, Oscar Peterson, Toots Thielemans, and Sarah Vaughan, and such comedic talents as Victor Borge, Rich Little, and Prof. Peter Schickele. These Boston Pops recordings, which feature the first concert arrangements of many of Mr. Williams' film scores, offer a glimpse into the legendary composer's creative process in translating his movie music for the concert stage.

The live radio broadcasts were recorded on one-quarter-inch reel-to-reel audiotapes, which were becoming more fragile and in danger of chemical deterioration with each passing year. The BSO has completed the digitization process and is currently creating access files for public use. Though the files are searchable on HENRY (archives.bso.org), the audio streams can only be accessed by requesting a time-limited link at BSO Audio Recording Request Form - Research Request (office.com) as of June 15.

---

Council on Library and Information Resources (CLIR) Recordings at Risk Program LINK TO CLIR Announcement: CLIR Awards $570,595 for Recordings at Risk • CLIR
Press Contact
Jan Devereux
Senior Director, Public Relations and Communications
jdevereux@bso.org
Matthew Erikson
Senior Publicist
merikson@bso.org

Rena Cohen
Publicist
rcohen@bso.org
Voice mailbox: 617-638-9280