BSO
Boston Symphony Orchestra Youth & Family Concerts, May 4–7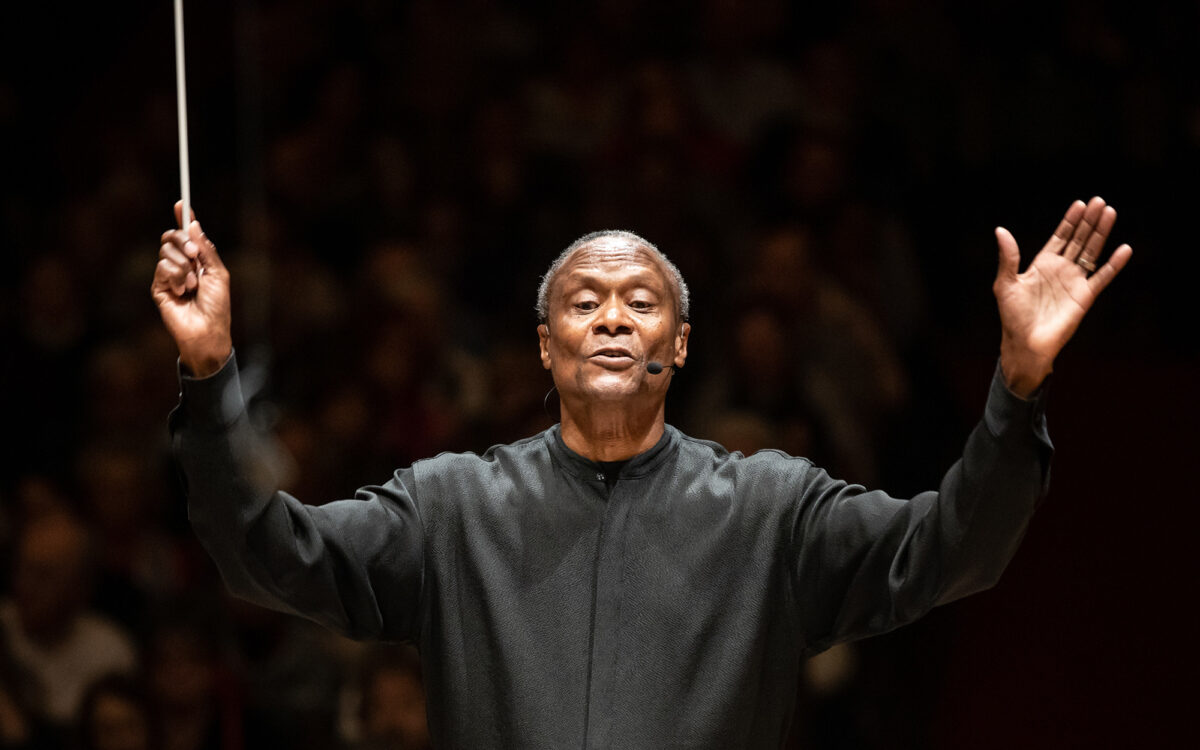 Youth & Family Concerts Conductor Thomas Wilkins Leads the Orchestra, Including a Special, First-Ever BSO Sensory-Friendly Family Concert on May 7
Tickets for the May 7 concert, $20 each for adults and free for children 18 and under, are available for purchase through bso.org or by calling 888-266-1200.

---
Program Details for BSO Youth & Family Concerts, May 4–7
The 2021–22 BSO Youth and Family Concerts series takes place Wednesday, May 4, through Saturday, May 7 under the direction of BSO Artistic Advisor for Community Engagement/Germeshausen Youth and Family Concerts Conductor Thomas Wilkins, who leads the BSO in a program titled "So Now What: A Musical Look at Anticipation, Expectation, and a New Certainty Toward the Fulfillment of Our Promise."
Weekday Youth Concerts, designed for students in grades 4-6, take place Wednesday, May 4 at 12pm, Thursday, May 5 at 10am and 12pm, and Friday, May 6 at 10am. Saturday, May 7 features a Family Concert performance at 12pm, including the winner of the 2022 BSO Concerto Competition, pianist Jinyoung Kweon, an 11th-grade student at the Walnut Hill School for the Arts in Natick, Massachusetts. Jinyoung will perform the first movement of Chopin's Piano Concerto No. 2.
As part of the BSO's ongoing effort to provide programming and opportunities designed for all families with children or adults diagnosed with an autism spectrum disorder or sensory sensitivities, the BSO is pleased to offer a special Sensory-Friendly Family Concert on Saturday, May 7, at 10am. This is a full version of the Family Concert, with a flexible, non-judgmental environment. Modifications include relaxed house rules, reduced volume and lighting levels, extra space for movement, available noise-reduction headphones, a designated quiet room and support spaces, modified food concessions, and credentialed autism therapist volunteers on site.
Press Contact
Jan Devereux
Senior Director, Public Relations and Communications
jdevereux@bso.org
Matthew Erikson
Senior Publicist
merikson@bso.org
617-638-9280

Rena Cohen
Publicist
rcohen@bso.org