BSO
BSO, GHO, and Andris Nelsons Announce Shostakovich Festival Leipzig, May 15–June 1, 2025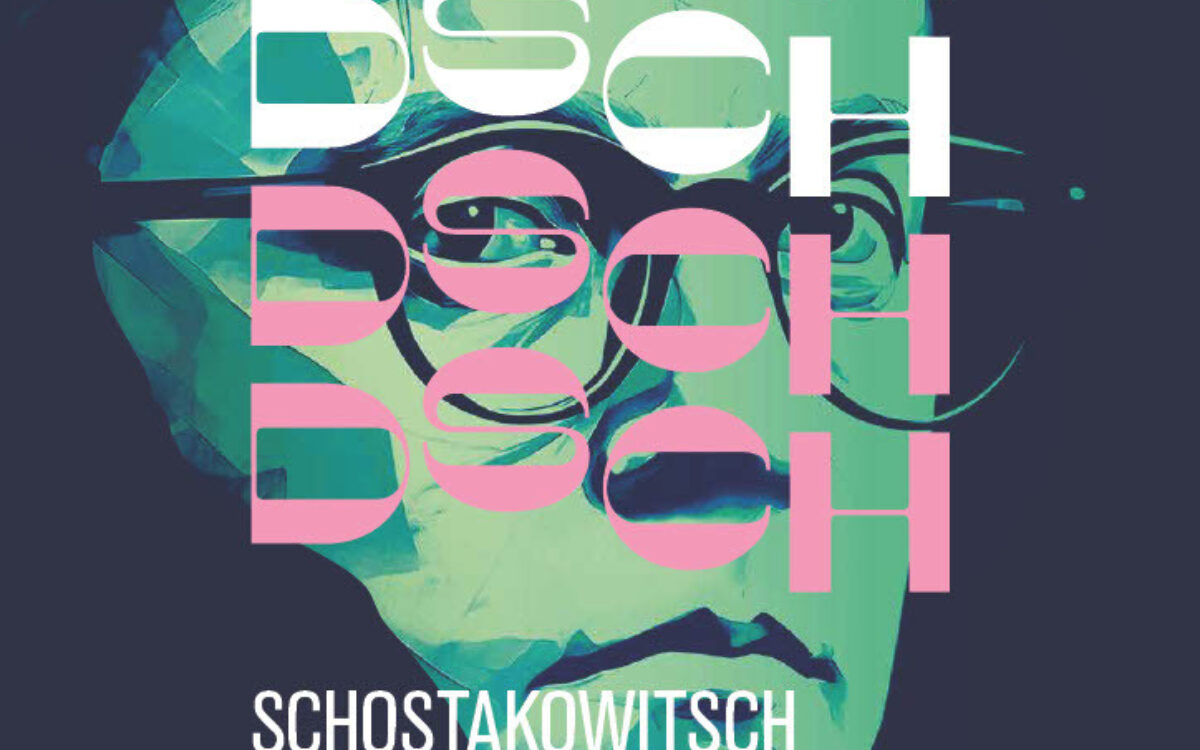 Andris Nelsons brings his two orchestras—the Boston Symphony Orchestra (BSO) and the Gewandhausorchester Leipzig (GHO)—together for a rare undertaking: a broad survey of the music of Dmitri Shostakovich (1906–1975). Between May 15 and June 1, 2025, the first-ever Shostakovich Festival Leipzig marks the 50th anniversary of the death of the great Russian composer. The BSO and the GHO are joined by an unsurpassed roster of world-class soloists, performing Shostakovich's complete symphonies and concertos. A third orchestra created just for the occasion draws from the young professional musicians of the BSO's Tanglewood Music Center and GHO's Mendelssohn Orchestra Academy, together with students from Leipzig's University of Music and Theatre.
Andris Nelsons, currently in his tenth season as music director of the Boston Symphony Orchestra, is widely acclaimed as one of the preeminent Shostakovich interpreters of his generation. With the Boston Symphony Orchestra, he has recorded the composer's complete symphonies and concertos for Deutsche Grammophon, a project that has so far won three Grammy Awards. Nelsons has also been the Kapellmeister (music director and principal conductor) of the Gewandhausorchester Leipzig since 2018, the same year that the BSO and GHO entered into a close partnership that includes exchange programs for the musicians of the orchestras and their respective academies, joint commissions of new works, and complementary programming on both sides of the Atlantic.
The BSO and Andris Nelsons will present three concerts at the festival; Nelsons will lead the Gewandhausorchester in three symphonic programs and two performances of the trailblazing 1934 opera Lady Macbeth of Mtsensk, in a production with the Leipzig Opera. The BSO and Gewandhausorchester will join forces for a further three concerts. Violinist Baiba Skride, pianist Daniil Trifonov, cellist Gautier Capuçon, and soprano Kristine Opolais are among these concerts' soloists.
A third orchestra, assembled from the ranks of the BSO's Tanglewood Music Center and the GHO's Mendelssohn Orchestra Academy training programs, will be created especially for the festival, augmented by musicians from Leipzig's University of Music and Theatre, Felix Mendelssohn Bartholdy. The Festival Orchestra will give three concerts under the direction of former BSO Assistant Conductor Anna Rakitina. In addition, the Shostakovich Festival Leipzig will include performances of the composer's 15 complete string quartets by the Quatuor Danel, plus other chamber music, film screenings, the 24 Preludes and Fugues for piano, Op. 87 (played by Yulianna Avdeeva), vocal and choral music, and more. A complete schedule can be found here.
The BSO's six performances in Leipzig will be part of a multiple-city European tour with details to be announced at a later date. In August and September 2023, the orchestra took part in a nine-city, 12-concert European tour, garnering acclaim from both audiences and critics.
Press Contact
Jan Devereux
Senior Director, Public Relations and Communications
jdevereux@bso.org
Matthew Erikson
Senior Publicist
merikson@bso.org

Rena Cohen
Publicist
rcohen@bso.org
Voice mailbox: 617-638-9280