BSO
BSO Presents Ligeti 100, a Centennial Tribute to One of the Most Influential Composers of the Last Century, Nov. 12–19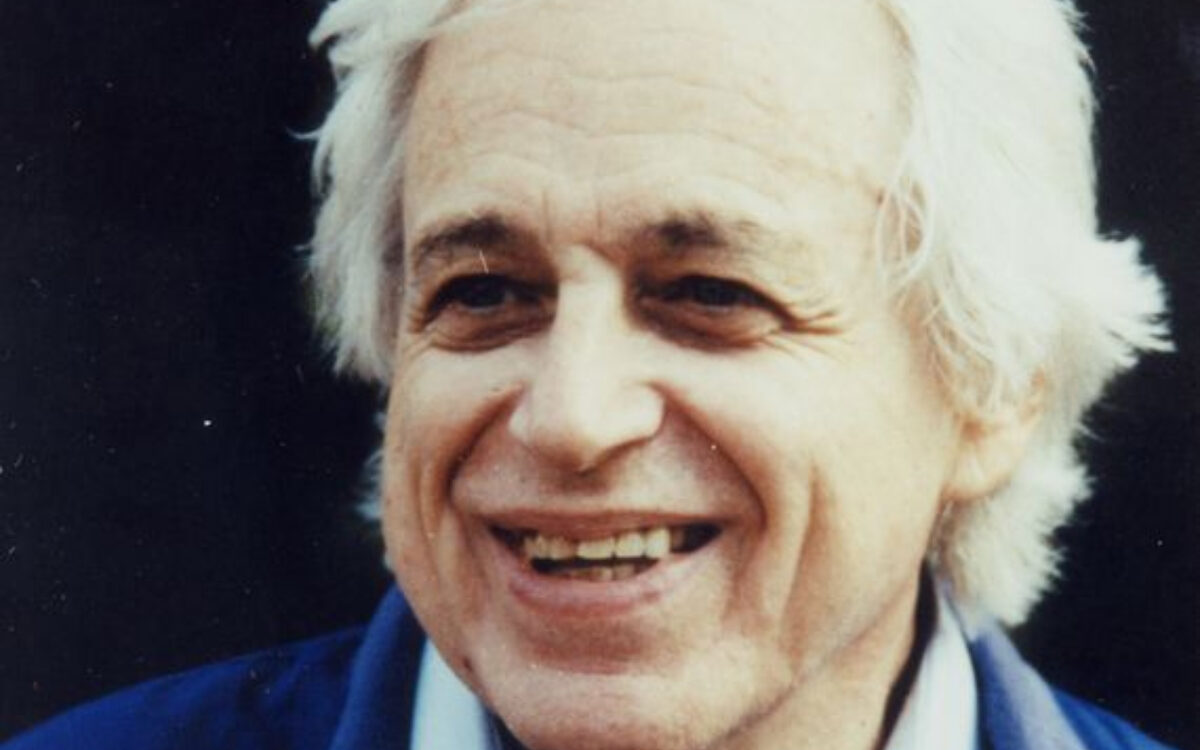 In November, the Boston Symphony Orchestra continues its 2023–24 season with four weeks of compelling programming highlighted by much-anticipated artist debuts and welcome returns, as well as a not-to-be-missed weeklong, multi-faceted festival dedicated to one of the most pioneering composers of the 20th century, György Ligeti (1923–2006).
Ligeti 100 Performances
From November 12 through 19, the BSO marks the 100th anniversary of the birth of composer György Ligeti with a variety of performances, many of them free, at Symphony Hall and other local venues. One of the most individual and brilliant artists of the 20th century, Ligeti was born a Hungarian Jew in a Romanian-speaking area of Transylvania in 1923. He survived dangerous slave-labor work in a munitions dump during World War II, the deaths of family members in concentration camps, the suppression of progressive arts in Soviet-controlled Hungary, and finally a harrowing escape to Vienna following the Soviet crackdown in 1956. He died in 2006 at age 83.
Best known for his atmospheric music that figures so prominently in the soundtrack of the 1968 Stanley Kubrick film 2001: A Space Odyssey, Ligeti wrote music of dizzying imagination, depth, and expressive power, including numerous works for chorus, piano, orchestra, and chamber ensemble. He has influenced many composers, such as former BSO Artistic Partner Thomas Adès who has said that Ligeti's music evokes for him "the heat-death of the universe." For Ligeti 100, Adès conducts three performances with the BSO and performs music for two pianos with Kirill Gerstein as part of a Boston Symphony Chamber Players program.
Ligeti 100 begins on November 12 with a free performance by Lorelei Ensemble (Beth Willer, director) and organist Heinrich Christensen at Saint Cecilia Church, featuring Ligeti's Idegen Földön, Ricercare, Négy lakodalmi tánc, and two etudes for organ, as well as works by Okeghem, Dufay, Frescobaldi, and Kurtág.
The festival continues on November 13 with a free performance at Symphony Hall by Callithumpian Consort (Stephen Drury, director) with soprano Nina Guo, mezzo-soprano Thea Lobo, baritone Corey Gaudreau, pianist Joseph Vasconi, and the New England Conservatory's [nec]shivaree ensemble and its Meraki Quartet. The all-Ligeti program features his String Quartet No. 1 and the voice-and-ensemble Aventures and Nouvelles Aventures. The BSO's newly appointed Assistant Conductor Samy Rachid will conduct Ligeti's Chamber Concerto. A post-concert performance of Ligeti's Poéme symphonique for 100 metronomes will take place in Symphony Hall's Cabot-Cahners Room.
Drury returns on November 15 with fellow pianist Yukiko Tagaki, horn player Sarah Sutherland, and violinist Lilit Hartunian to present a free concert at the Goethe-Institut Boston that includes Ligeti's Trio for violin, horn, and piano and selections from Book I of the composer's Etudes for piano.
The BSO's Ligeti 100 subscription concert program led by Thomas Adès on November 16–18 at Symphony Hall is centered on the composer's kaleidoscopic Piano Concerto (1980–1988) and features Russian pianist Kirill Gerstein as soloist. Also on the program are Franz Liszt's symphonic poem Les Préludes, Igor Stravinsky's Orpheus (a retelling of the Classical myth), and Adès' own single-movement symphony Tevot (2007), whose title comes from the Hebrew word for "bars of music" and relates to the biblical teyva, which refers to both the ark of Noah and the cradle in which the baby Moses is carried on the river.
On November 17, also at the Goethe-Institut, Drury joins choreographer and dancer Elisabeth Schilling, playing selections from Ligeti's Études for piano while Schilling performs her work PRISMA. The free performance will also include a discussion with Schilling on her choreographic process, including excerpts from her work HEAR EYES MOVE Dances with Ligeti.
Ligeti 100 concludes on November 19 when the Boston Symphony Chamber Players open their 2023–24 season at New England Conservatory's Jordan Hall with a ticketed program dedicated to the Hungarian composer. In addition to performing the composer's early work for winds, Bagatelles, the ensemble will be joined by Adès and Gerstein, who will perform Ligeti's 1976 work for two pianos, Monument – Self Portrait – Movement. The program will also include the American premiere of Adès' song cycle Növények, featuring mezzo-soprano Katalin Károlyi, and Mozart's String Quintet No. 3 in C, K.515.
Other BSO Programs in November
The orchestra's other three Symphony Hall subscription programs in November feature both debuts and return appearances by acclaimed guest conductors and soloists.
Recently appointed the first-ever female conductor of Berlin's Konzerthaus and named Opernwelt's 2019 Conductor of the Year at age 33, German native Joana Mallwitz makes her U.S. debut with the BSO November 2–4 (including a Thursday-morning Open Rehearsal). Award-winning Russian pianist Anna Vinnitskaya performs Pyotr Tchaikovsky's beloved Piano Concerto No. 1 in her BSO debut. Rounding out this program are Zoltán Kodály's Dances of Galánta, steeped in folk music of the composer's native Hungary, and Franz Schubert's towering Symphony in C, The Great, which he wrote near the end of his life.
Finnish conductor Hannu Lintu returns to the BSO podium November 9–11 to lead music by Lieberson (November 9 and 11 only), Berg, and Schumann. American composer Peter Lieberson's Drala, a BSO co-commission that premiered in 1986, takes as its title a Tibetan Buddhist term relating to one's perception of the world. Robert Schumann's majestic Symphony No. 4 was influenced by Beethoven's Fifth Symphony in its use of recurring thematic ideas to tie together the work's four movements. Frequent BSO guest Leonidas Kavakos is the soloist in Alban Berg's Violin Concerto. Quoting poignantly from Bach, this haunting 1935 work was written in response to the death of a friend's daughter.
The first "Casual Friday" concert of the season, November 10 at 8 p.m., offers a shorter program (the Berg and Schumann works only) with reduced pricing, remarks from the stage by an orchestra member, "conductor cam" seating for patrons seated in the Tech Section in the rear of the floor, and no intermission. As a special postlude to this concert, the Tanglewood Festival Chorus, led by conductor James Burton, performs music by Roxanna Panufnik, William Byrd, Roderick Williams, and Randall Thompson.
In the BSO's final concerts of 2023 (November 24–25), Assistant Conductor Earl Lee leads the sultry, atmospheric 1949 saxophone concerto by French composer Henri Tomasi. Making his BSO debut, American Steven Banks, 2022 winner of the prestigious Avery Fisher Career Grant, is one of today's leading classical saxophone performers. French composer César Franck's Le Chasseur maudit—"The Cursed Hunter"—is based on a ballad in which a hunter commits the grave sin of hunting on the Sabbath and is doomed to be eternally chased by demons. The emotional turmoil of Tchaikovsky's Symphony No. 4, which opens with the famous "fate" motif, is sweetened by his great gift for beautiful melody.
BSO 2023-24 Season Resumes on January 11:
Following the annual Holiday Pops concerts in Symphony Hall and five other cities (December 1–24), the Boston Symphony's concerts resume January 11-13, 2024, when Andris Nelsons leads music by Tania Léon (Stride, inspired by Susan B. Anthony and the women's suffrage movement), Maurice Ravel (Piano Concerto in D for the left hand with Seong-Jin Cho as soloist), and Igor Stravinsky (The Rite of Spring).
For more information, including a complete program listing, download the complete press release.
Press Contact
Jan Devereux
Senior Director, Public Relations and Communications
jdevereux@bso.org
Matthew Erikson
Senior Publicist
merikson@bso.org

Rena Cohen
Publicist
rcohen@bso.org
Voice mailbox: 617-638-9280