BSO
Single Tickets Now on Sale for the BSO's 2023-24 Season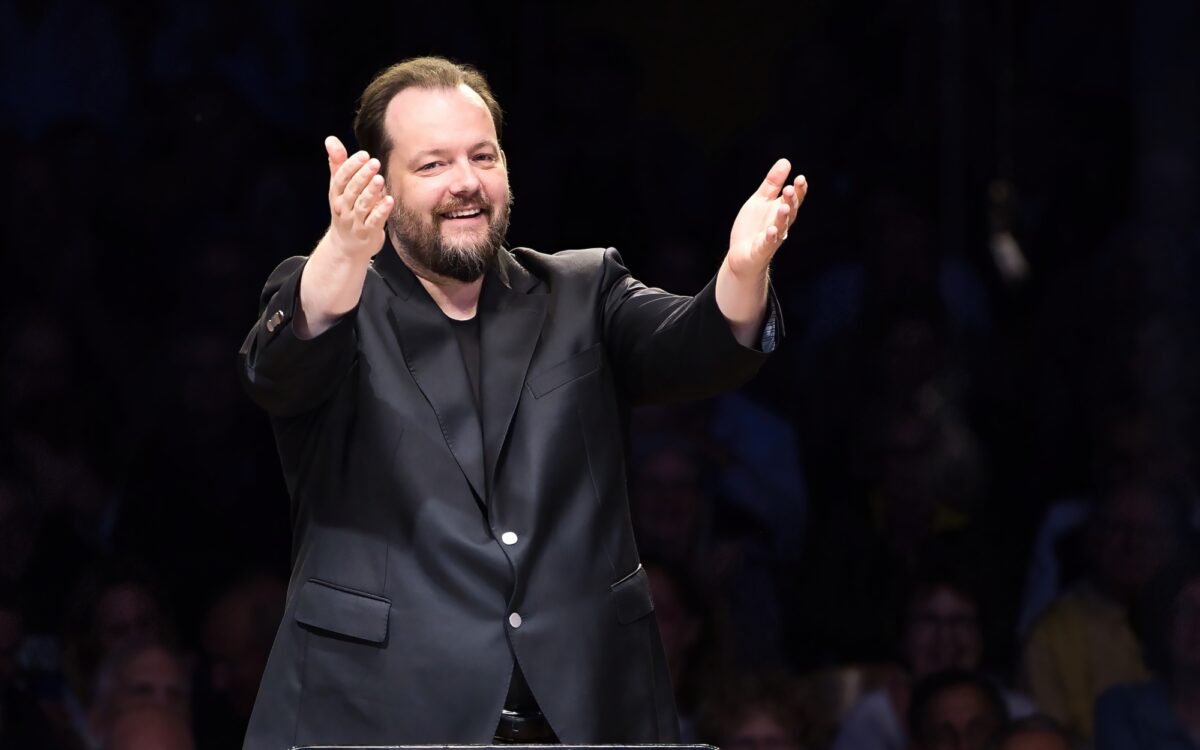 Individual tickets are now on sale for the Boston Symphony Orchestra's subscription season, October 5–May 4, which opens with Music Director Andris Nelsons, now in his tenth year leading the orchestra, alongside pianist Rudolf Buchbinder, a longtime BSO collaborator. Over the coming weeks, Nelsons is joined by several other world-renowned guest artists. Beloved cellist and BSO favorite Yo-Yo Ma plays Shostakovich's intensely expressive Cello Concertos No. 1 and 2 on October 12–15, a fitting culmination of the BSO's multi-season survey of Shostakovich's symphonies and concertos. The following week, Nelsons leads a complete cycle of the Beethoven piano concertos featuring English pianist Paul Lewis, an epic musical and stylistic journey encompassing all five of Beethoven's piano concertos over the course of three concerts.
Throughout these opening weeks, Nelsons will also lead performances of several powerful works by contemporary composers exploring themes of cultural heritage, resistance to oppression, and political freedom. The Opening Night Gala features Carlos Simon's Four Black American Dances, an electrifying work celebrating the range of dances that emerged in the Black American community during American slavery, Reconstruction, and Jim Crow. In the following weeks, Nelsons leads the BSO in Iman Habibi's Zhiân, inspired by recent protests in the composer's birth country of Iran, and James Lee III's Freedom's Genuine Dawn, for narrator and orchestra, which features texts by Frederick Douglass expounding upon the limitations of American freedom; versatile artist Thomas Warfield makes his BSO debut as narrator in Freedom's Genuine Dawn. These works, each commissioned or co-commissioned by the BSO, and paired in concert with canonical favorites, bring resonant historical and contemporary events to the forefront of the symphony experience.
Beginning in November, a series of guest conductors and acclaimed soloists will join the BSO; pairings include German conductor Joana Mallwitz with pianist Anna Vinnitskaya (both BSO debuts), Finnish conductor Hannu Lintu with violinist Leonidas Kavakos, and BSO Assistant Conductor Earl Lee with saxophonist Steven Banks (a BSO debut). From November 16 to 18, former BSO Artistic Partner Thomas Adès will conduct Ligeti's Piano Concerto with soloist Kirill Gerstein, a thrilling culmination to Ligeti 100: A Celebration, a week of programming celebrating the avant-garde Hungarian composer's centennial. Additional Ligeti programs include free community concerts performed by the Lorelei Ensemble (November 12, St. Cecilia Church), students from New England Conservatory led by newly appointed BSO Assistant Conductor Samy Rachid (November 13, Symphony Hall), and pianist Stephen Drury (November 15, Goethe-Institut Boston). See below for the complete schedule of Ligeti 100 concerts.
Fall performances by the BSO are preceded by two special Boston Pops programs in September. On September 22 and 23, Keith Lockhart will conduct A Celebration of John Williams, an exciting program that combines live music composed by the Boston Pops Conductor Laureate with film excerpts and exclusive interview footage. The program will feature two talented young Japanese artists—violinist Moné Hattori (September 22 only) and pianist Hayato Sumino (September 23 only)—who will join the Pops on their tour of Japan several weeks later. Lockhart also leads Star Wars: The Story in Music on September 23 and 24, featuring extraordinary music from all nine Star Wars movies, with returning Pops guest Jeremiah Kissel as narrator.
For more information, click here to download the complete release.
Press Contact
Jan Devereux
Senior Director, Public Relations and Communications
jdevereux@bso.org
Matthew Erikson
Senior Publicist
merikson@bso.org
617-638-9280

Rena Cohen
Publicist
rcohen@bso.org