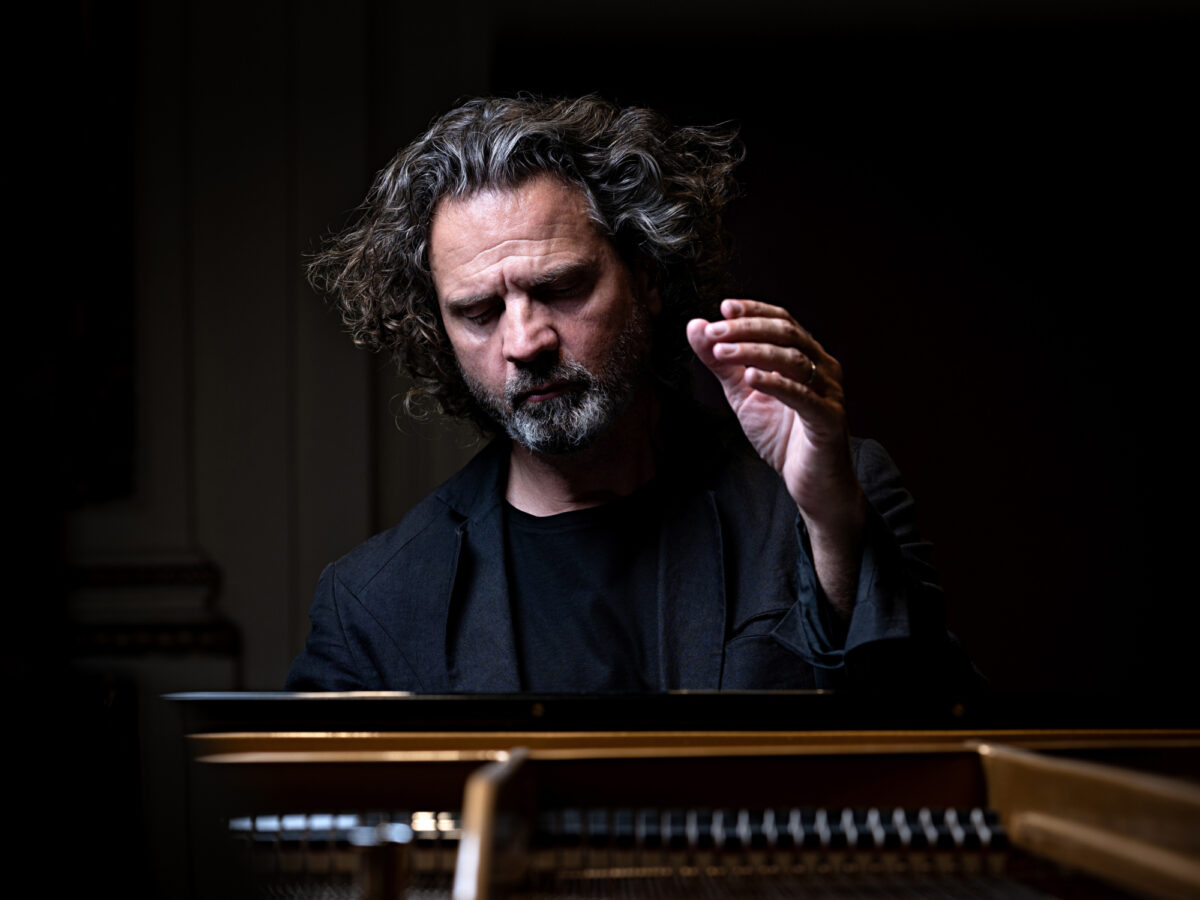 About
Andreas Haefliger comes from a rich tradition of music making and is acclaimed for his sensitivity, musical insights and transcendent pianism. Known for his innovative programming, he brings an all-encompassing passion and humanity to his concert appearances and recordings. At an early age he was surrounded by intense vocal artistry, thereby acquiring the beginnings of what would become a highly individual vocal piano sound, and a sense of natural lyricism in his music making. Having finished his studies at the Juilliard School, Haefliger soon thereafter performed with the major American and European orchestras including the New York Philharmonic, Chicago Symphony Orchestra, Cleveland Orchestra, London Symphony Orchestra, Concertgebouworkest and Bavarian Radio Symphony Orchestra.
He is well recognised as a superb recitalist, making his New York debut in 1988. He has ongoing regular relationships with the Lucerne and Edinburgh Festivals, Vienna Konzerthaus and Wigmore Hall, where in 21/22 he played three concerts – a solo recital, Brahms with the Escher Quartet, and Beethoven sonatas with Hilary Hahn, with whom he also toured last season to the Wiener Konzerthaus, Chicago Symphony Hall and Kennedy Center Washington DC. They continue their collaboration with a major tour of Japan and Korea in Spring 2023. He returns to the Wigmore as a solo artist in October to play Schumann, Beethoven and Copland.
In 2019 BIS released Haefliger's first ever concerto disc – the world premiere recording of Dieter Ammann's Gran Toccata with Susanna Malkki and the Helsinki Philharmonic, coupled with Bartok and Ravel concerti. Haefliger gave the first live performance of the Ammann at the BBC Proms in 2019 with the BBC Symphony and Sakari Oramo, closely followed by the North American premiere with the Boston Symphony and Susanna Malkki. It was co-commissioned for Haefliger by Boston together with the Wiener Konzerthaus, Munich Philharmonic, Taipei Symphony and Lucerne Festival, where in August 2022 he gave the Swiss premiere, accompanied by Susanna Malkki and the Helsinki Philharmonic (also touring to the Edinburgh Festival).
Further concerto appearances this season include Brahms 1 with Morlot in Barcelona, Brahms 2 in Taipei with Kahchun Wong, Mozart with Mei Ann Chen and the Tonkuenstlerorchester at Grafenegg, and the South American premiere of the Ammann with Thierry Fischer and the Sao Paulo Symphony. In recent months Haefliger has played Schumann with the Radio Sinfonieorchester Wien and Marin Alsop, and Mozart with the Camerata Salzburg and Andrew Manze, also appearing at the Grant Park, Enescu and Aspen festivals.
Haefliger's reputation as a uniquely insightful interpreter of Beethoven has been built over twenty years of performing and recording his "Perspectives" series, performing the complete solo works of Beethoven alongside works by other composers from Mozart to Ligeti. His recording of the Beethoven op.31 sonatas in Autumn 2022 on BIS (with whom he is now exclusive) once again garnered glowing reviews. He began his recording career with Sony Classica, recording Mozart sonatas followed by Schumann Davidsbündlertanze and Fantasiestücke, Schubert Impromptus, and music by Sofia Gubaidulina. Later he recorded for Decca with the Takács Quartet and Matthias Goerne with whom he won the Preis Der Deutschen Schallplattenkritik for Schubert's Goethe Songs. Before joining BIS, he recorded the first six of his Perspectives series on the Avie label, for whom he has also recorded a recital disc with his wife the distinguished flautist Marina Piccinini.
See More