Ondes Martenot
Cécile Lartigau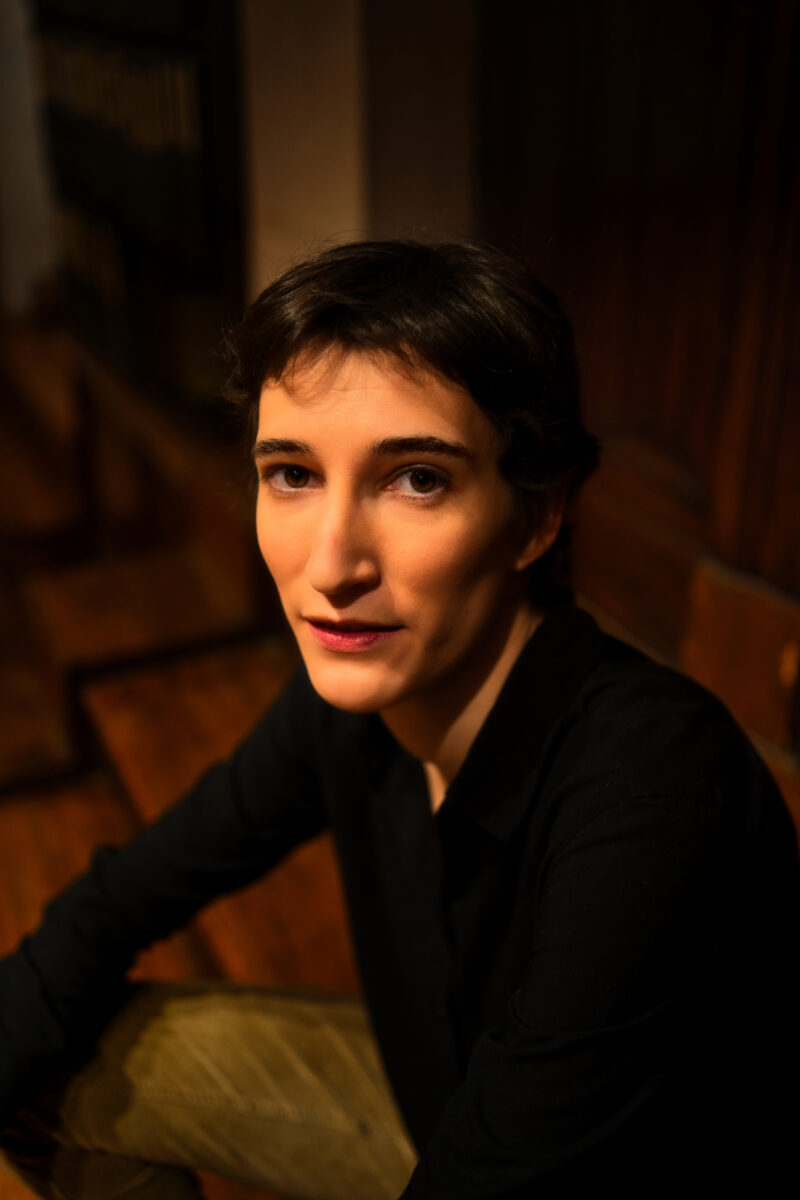 About
Cécile Lartigau is one of today's rare ondes Martenot players, internationally recognized for her multifaceted career as a soloist, improviser and performer involved in performing arts.
A leading interpreter, her vast repertoire includes works from solo to sextet, by Bussotti, Parmegiani, Murail, Cage, and Messiaen in particular, and she regularly premieres new works. Lartigau's deep passion for chamber music has recently led her to recreate the striking trio piano, ondes Martenot and percussions in collaboration with the Gohier brothers, with whom she shares a dedication to creation and improvisation. At the same time, her researches on lost works have pushed her to rediscover the first music for ondes Martenot and orchestra, composed by Dimitrios Levidis in 1928.
As an improviser, Lartigau is involved in Everything that happened and would happen, the last music theatre production of Heiner Goebbels. In 2023, she writes and creates her first scenic performance with music, libretto and video projection.
Her numerous activities have driven her performing worldwide (Europe, USA, Russia and Colombia) with leading conductors as Esa-Pekka Salonen, Teodor Currentzis, Michael Wendeberg, Ryan Wigglesworth notably, and pianists Bertrand Chamayou, and Yuja Wang. She has performed with Vienna Philharmonic, BBC Scottish, Orchestra Sinfonica di Milano, Slovenian Philharmonic, MusicAeterna, E-Mex Ensemble, Le Balcon, and has appeared at prestigious festivals as Salzburg Festival, Lucerne Festival, Festival Messiaen, RuhrTriennale, and Diaghilev Festival, among many others.
Firstly a violinist, Cécile Lartigau discovered the ondes Martenot in 2010 with Valérie Hartmann-Claverie. She is then awarded a master's degree in ondes Martenot, a second one in musicology and an Artist Diploma Creations from Paris and Lyon's Conservatoires. As a musicologist, her researches focus on the indeterminacy and graphic notation in John Cage and Sylvano Bussotti's music. Thanks to her extensive skills and her rigour, she affirms a powerful and recognizable artistic identity.
In the season 2023-2024, she will make her debut at La Scala di Milano with Maestro Zubin Mehta.
See More