Pianos
Christina and Michelle Naughton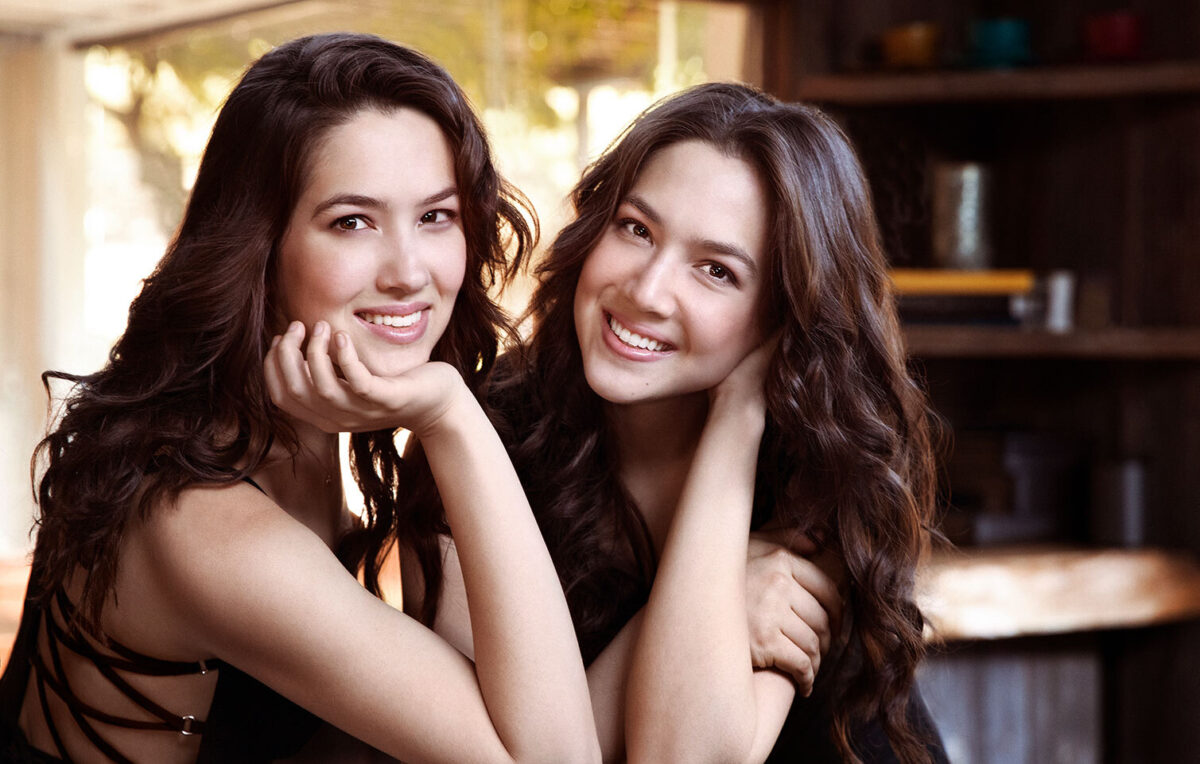 About
"Indeed, I'm ready to put them on a level with some of the greatest piano duos of our time...They have to be heard to be believed" said the Washington Post of Christina and Michelle Naughton. They have captivated audiences throughout the globe with the unity created by their mystical communication, as reported by the Wall Street Journal, in Christina's own words, "There are times I forget we are two people playing together." The Naughtons work as a duo was recently recognized in 2019 as they became the first piano duo to receive the Avery Fisher Career Grant presented by Lincoln Center.
Christina and Michelle Naughton's career was launched in 2009 with a recital debut at Kennedy Center; and an orchestral debut at the Mann Center with the Philadelphia Orchestra, which led the Philadelphia Inquirer to characterize their playing as "paired to perfection". Subsequently, they began their careers in Europe and Asia; at Munich's Herkulesaal and with the Hong Kong Philharmonic respectively. These appearances were met with much critical acclaim, with the Suddeutsche Zeitung proclaiming the Naughtons an "outstanding piano duo" and the Sing Tao Daily responding by the description "Joining two hearts and four hands at two grand pianos, the Naughton sisters created an electrifying and moving musical performance".
Especially passionate about American 20th century music, Christina and Michelle have immersed themselves in several projects devoted to this theme. 2019's American Postcard, their second album of their exclusive signing with Warner Classics, showcases a variety of 20th century American compositions and commissions by composers such as John Adams, Aaron Copland, Conlon Nancarrow, and Paul Schoenfield. Additionally, they have done several premieres of works in capacities such as commissions by the LA Phil's Green Umbrella series, a world premiere of John Adams' Roll Over Beethoven at NYC's WQXR Greenespace, a European premiere of Paul Lansky's Shapeshifters with Solistees Europeans Luxembourg, a weeklong American chamber music residency with musicians of the New World Symphony, and several concerts devoted to 20th century American music at Germany's Klavierfestival Ruhr.
The Naughtons discography features a wide variety of musical styles. Their first album, released on the German label ORFEO in 2012 and recorded in Bremen's Sendesaal; focuses heavily on traditional Classic and Romantic selections. It was praised by Der Spiegel Magazine for "stand(ing) out with unique harmony, and sing(ing) out with stylistic confidence, and described by ClassicsToday as a "Dynamic Duo Debut." In February of 2016 they released their debut record on the Warner Classics label titled Visions. The album is comprised of the music of Messiaen, Bach, and Adams and was chosen as "Editor's Choice" by Gramophone Magazine shortly after its release.
Christina and Michelle have played as soloists with orchestras such as the Philadelphia Orchestra, Atlanta, Baltimore, Detroit, Hawaii, Houston, Milwaukee, Minnesota, Nashville, New Jersey, North Carolina, San Diego, St. Louis, Virginia Symphonies; the Buffalo and Naples Philharmonics, as well as The Mahler Chamber Orchestra, Royal Scottish National Orchestra, St. Petersburg Philharmonic, Royal Flemish Philharmonic (Belgium), l'Orchestre Philharmonique de Strasbourg, the Frankfurter Opern-and Museumsorchester, Hamburg Chorus, Kiel Philharmonic, Norddeutsche Philharmonic Rostock, the Netherlands Philharmonic at the Royal Concertgebouw, The Hong Kong Philharmonic, and New Zealand Symphony. Past and future seasons feature collaborations under the batons of conductors such as Stephane Deneve, Edo deWaart, Charles Dutoit, JoAnn Falletta, Giancarlo Guerrero, Emmanuel Krivine, Cristian Macelaru, Andres Orozco-Estrada, and Leonard Slatkin.
Christina and Michelle Naughton are avid recitalists, performing for such notable organizations as Lincoln Center's Great Performers, New York City's Naumburg Orchestral Concert Series (Naumburg Bandshell at Central Park), Carnegie Hall's Weill Recital Hall, Rockefeller Evening Concerts, le Poisson Rouge, Kennedy Center's Terrace Theater (Washington Performing Arts), the National Gallery, the Smithsonian American Art Museum, St Paul's Schubert Club, Los Angeles's Walt Disney Hall, Atlanta's Spivey Hall, Philharmonic Society of Orange County, Chamber Music San Francisco, Houston's Cullen Theater, Fort Worth Texas's Cliburn Series, Cornell Concert Series, Boston's Gardner Museum, Kansas City's Harriman Jewell Series, the Kravis Center and the Society of the Four Arts in Palm Beach; and in Europe at Glasgow's Royal Concert Hall, Amsterdam's Royal Concertgebouw, Dusseldorf's Robert Schumann Saal, and Frankfurter Hof.
Frequent guests at festivals around the world, the Naughtons have appeared at American venues such as the La Jolla Music Society, Ravinia Festival, Fortas Chamber Music Festival, Gilmore Festival, Portland Piano International, Grand Tetons Music Festival, and the Virginia Arts Festival. They perform regularly at Germany's renowned Klavierfestival Ruhr, as well as the Rheingau Musik Festival, Dresden's Musikfestpiele, Kissinger Sommer, Bremen Music Festival, France's La Roque d'Antheron Festival (Parc Du Chateau de Florans), Annecy Classic Festival (Bonlieu Scene Nationale) Nohant Festival Chopin, Festival Berlioz La Cote de Saint Andre, Zurich's Tonhalle, and Prague's Strings of Autumn Festival.
The Naughtons have undertaken several international tours. Berlin's Kammermusiksaal, Munich's Herkulesaal, Dusseldorf's Tonhalle, Hannover's Kleiner Sendesaal, Ingoldstadt's Konzertverein, Reutlingen's Freidrich-List-Halle, Pullach's Burgerhaus, Concert Series in Ludwigshafen, and Homburg-Saar Series name some of the venues where their prolific German concertizing has taken place. Recitals throughout China include Beijing's Forbidden City Concert Hall, Shenzhen Concert Hall, and Wuhan's Qintai Concert Hall. Highlights of their extensive work in Latin America include Brazil's Orquesta Sinfonica do Estado Sao Paulo; Colombia's Orquesta Filarmonica de Bogota, Biblioteca de Luis Angel, Medellin's Teatro Metropolitano; Chile's Fundacion Beethoven; Mexico City's Palacio de las Bellas Artes, Puerto Rico's Orquesta de Sinfonica Pablo Casal's Festival, Portugal's Casa da Musica Porto; and Spain's Conciertos de Valencia, Foundation de Juan March (Madrid), Foundation Botin (Santander), Auditoria Teulada Moraira, and Enclave de Camera (Ourense).
Born in Princeton, New Jersey to parents of European and Chinese descent; Christina and Michelle are graduates of the Juilliard School and the Curtis Institute of Music, where they were each awarded the Festorazzi Prize. They are Steinway Artists and currently reside in New York City.
See More