Elisabeth Schilling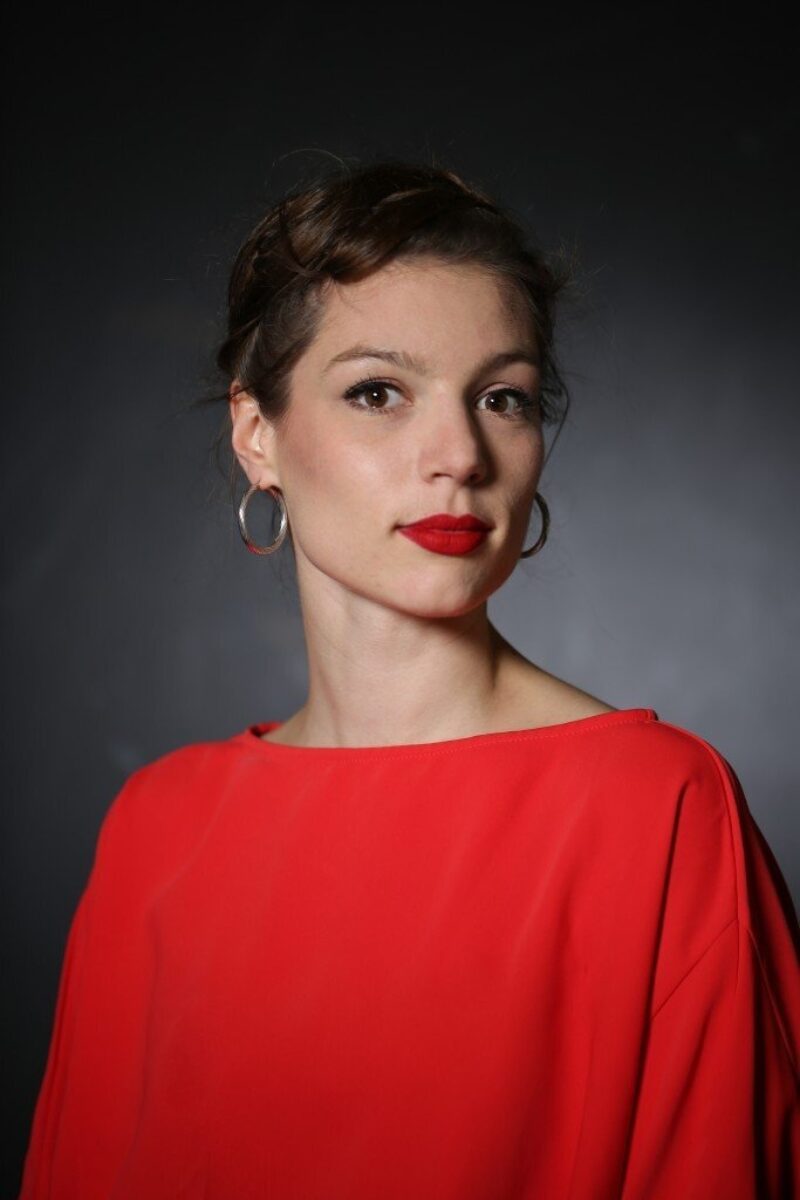 About
Elisabeth Schilling is a dancer and dance maker. She studied at Dr. Hoch's Conservatoire in Frankfurt a.M. as well as at TrinityLaban Conservatoire of Music and Dance (BA Dance Theatre) in London and at London Contemporary Dance School (MA Contemporary Dance)
Schilling regularly dances in international productions across Europe thus for example in the UK, Finland, Norway, Austria, Belgium, Luxembourg and Germany. She has worked for over 30 choreographers and well – respected companies such as Scottish Dance Theatre, Sasha Waltz (Repertoire), Trisha Brown (Repertoire), Koen Augustijn (Les Ballet C de la B), Clod Ensemble, Rosemary Butcher, Theo Clinkard, Fleur Darkin, Reinhild Hoffmann, Joe Moran, Mamia Company, Anu Sistonen, Rachel Lopez de la Nieta und Dog Kennel Hill Project, Candoco Company, Pablo Bronstein, Phil Niblock, Anna Parkina, Victor Fung Dance, Quang Kien Van, Bernard Baumgarten amongst others at institutions like Tate Britain, Tate Modern, Southbank Centre London, Sadlers Wells London, Grand Théâtre Luxembourg, The Lowry Manchester, Wales Millenium Centre.
She furthermore participated in research projects with Damien Jalet, Judith Sanchez Ruiz, Jorge Crecis and Henri Oguike. Moreover, she assisted Dana Caspersen (The Forsythe Company) at the event 'UNDER I STAND' at University of Southern California, Los Angeles as well as in the for Germany adapted version at Ausufern Festival 2018, Uferstudios Berlin.
Elisabeth has received numerous choreographic commissions: by Museum of Applied Art Frankfurt, Philharmonie Luxembourg, Scottish Dance Theatre Creative Learning, Tate Gallery of Modern Art (for Tate Live) in London, TrinityLaban, TEAK Helsinki, DACI Copenhagen, Bank of Cyprus; moreover WUK Vienna, KINDL Berlin and zeitraumexit Mannheim (with schaitlcosta).
Her work was furthermore shown in institutions like Saatchi Gallery London, Whitechapel Gallery London, MUDAM Luxembourg, Kunstfest Weimar, Philharmonie Luxembourg, Dag van de Dans Brussels and The Place, London, The Byre Theatre St. Andrews, Hunterian Art Gallery Glasgow, Dovecot Edinburgh, Maritime Museum London, Danshallerne Copenhagen (DACI), Faneromeni Festival Nicosia (amongst others).
Her choreographic creations have been supported by foundations, cultural funding institutions and residencies from differenent countries (Seoul Dance Centre, Dance 4 Nottingham, TripSpace London, DanceCity Newcastle, Trois C-L Luxembourg, Kulturstiftung RLP, FOCUNA, CityMoves Aberdeen, Koli Residenz Helsinki, WU Art Space Gothenbourg, Arbeitsplatz Wien).
Elisabeth co-curated the exhibition 'Man muss das Leben tanzen. Kunst. Körper. Tanz. Wechselbeziehungen.' ('One must dance the life. Art. Body. Dance. Interrelationships.') together with the Rhineland-Palatinate member of parliament Manfred Geis, in the Academy of Sciences and Literature Mainz, which includes over 25 works by 12 artists from 9 countries. The exhibtion was recommended by the biggest German dance magazine TANZ next to exhibitions at the MOMA, New York and the National Portrait Gallery, London.
Elisabeth has won several awards: Dance Umbrella ('Young Spark'), Bolzano Danza and AWL Mainz.
See More