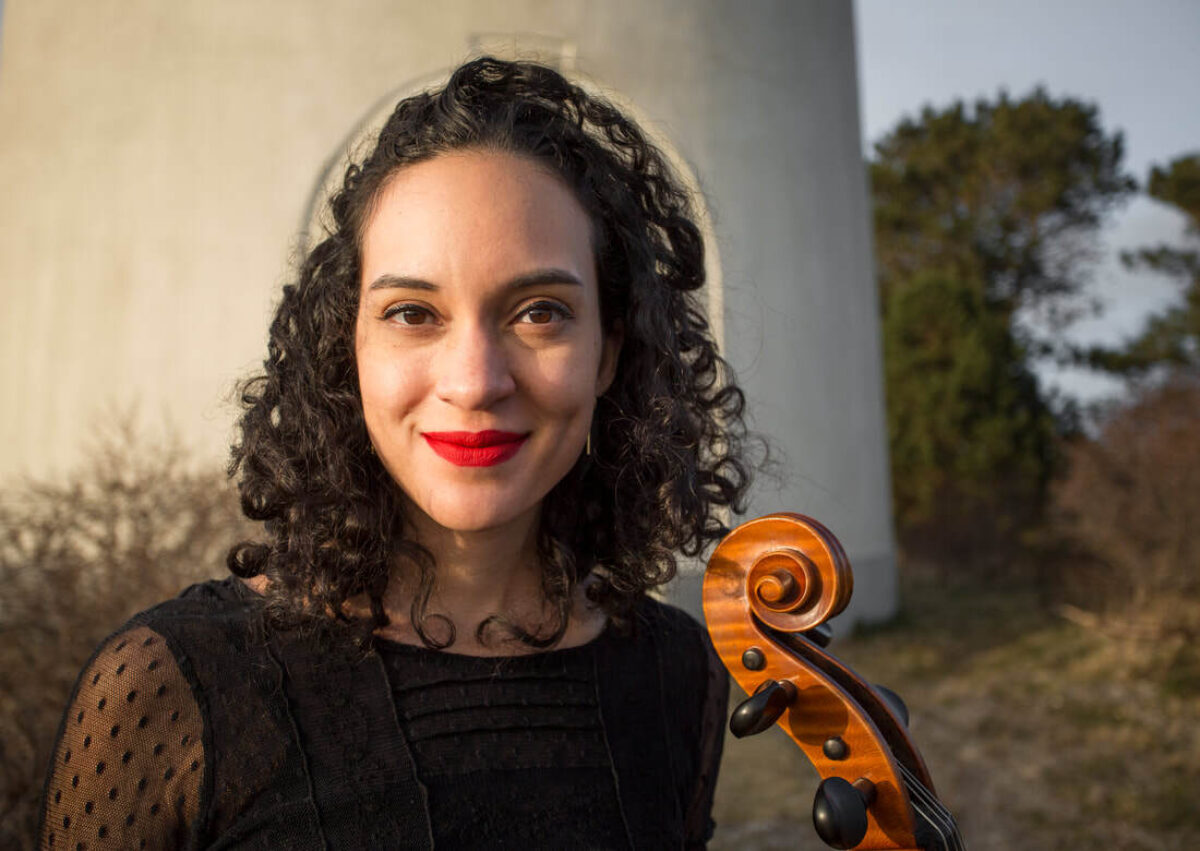 About
Haitian-American cellist Francesca McNeeley has received critical acclaim as a collaborator and soloist, and enjoys an eclectic career in the Boston area. She has premiered dozens of works, solo and chamber music—including pieces by John Harbison, Mark Neikrug, Augusta Read Thomas, and Joseph Phibbs. Recent musical collaborations have included soloing with the Boston Landmarks Orchestra and touring with the Grammy-nominated A Far Cry chamber orchestra as a guest principal cellist. She is frequently featured with Castle of Our Skins, the New Gallery Concert Series, and the Celebrity Series of Boston. She has been invited to participate in various artist residencies at the Longy School of Music, Yellowbarn, the Grand Teton Music Festival, Marquette University, and Keene State College. She has performed with the Boston Symphony and Sarasota Orchestras, and can be heard on BMOP/sound with the Boston Modern Orchestra Project.
Ms. McNeeley graduated Princeton University Phi Beta Kappa, and went on to receive scholarships to attend the Shepherd School of Music at Rice University and the New England Conservatory for her graduate degrees in cello performance. She has earned fellowships and prizes from the Tanglewood Music Center, where she also served as a New Fromm Player. With her Fromm colleagues she has founded the Chroma Trio, championing modern string trio repertoire. She has received fellowships to attend the Music Academy of the West, Kneisel Hall Chamber Music Festival, & Toronto Summer Music. She has been awarded multiple grants from the Sphinx Organization, and now serves on The Artist Council for the National Alliance for Audition Support. Her teachers and mentors have included Tom Kraines, Darrett Adkins, Norman Fischer, Yeesun Kim, and Astrid Schween.
Francesca is dedicated to community engagement through teaching and mentoring. In addition to her private teaching studio, she serves on the faculty for the Boston Youth Symphony Orchestra's Intensive Community Program.
See More