Hsing-Ho Hou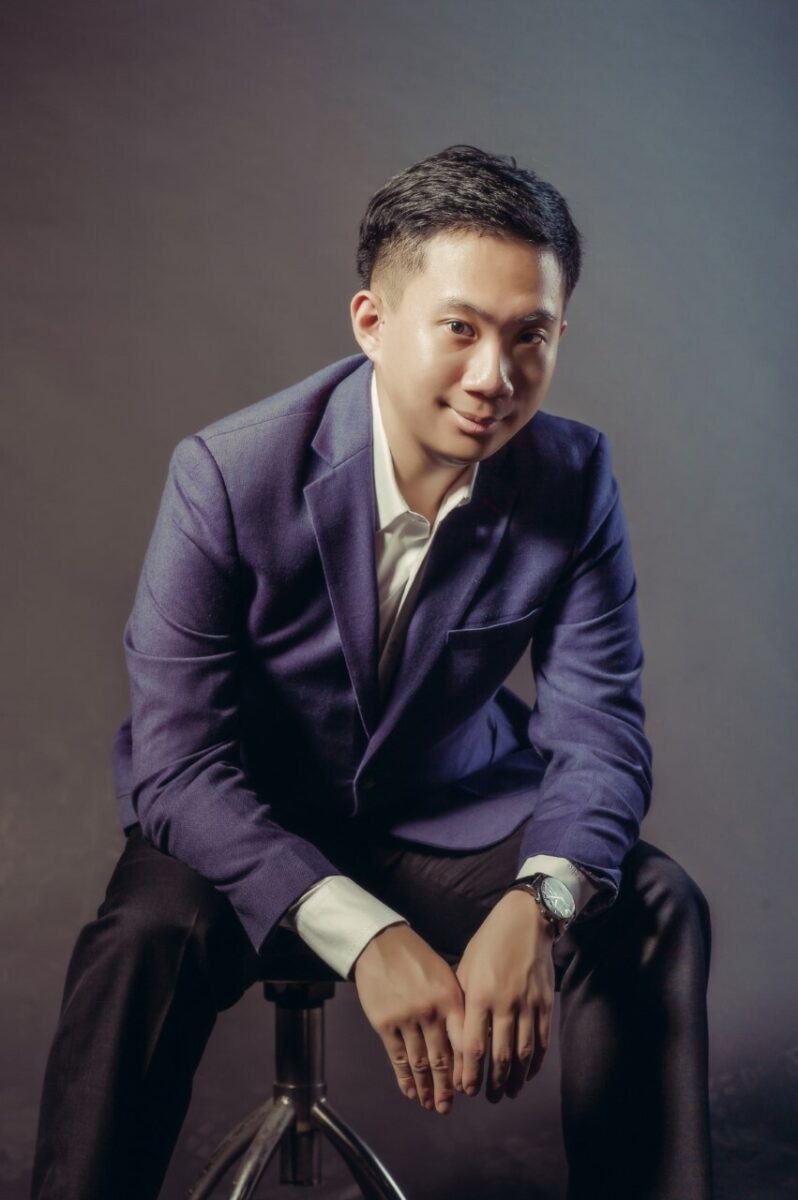 About
Hsing-Ho Hou is a pianist with varied experience in both solo and collaborative performances. His repertoire includes a variety of genres, from baroque to contemporary, from solo to chamber, and from orchestral piano parts to concerto.

Hou is a prize winner of the Singapore International Classical Piano Competition, International Franz Liszt Center Piano Competition, WPTA Finland Piano Competition, Chopin International Piano Competition in Hartford, CT, and Carles and Sofia Piano Competition. He was also selected as one of the 19 finalists of the International Franz Liszt Piano Competition in Weimar-Bayreuth, Germany. The venues he has performed at include Carnegie Hall, Boston Symphony Hall, Richard-Wagner-Saal at Städtischen Musikschule Bayreuth, Centre del Carme Cultura Contemporània, and Lee Foundation Theatre.
Hou also participates in festivals frequently, such as Philadelphia Young Pianists' Academy, Music-A Braine I'Alleud Piano Festival, Ian Hobson Piano Festival in Puerto Rico, and Valencia International Performance Academy and Festival in Spain. During these festivals, Hou studied with prestigious pianists such as Dmitri Alexeev, Hie-Yon Choi, Nelson Delle-Vigne Fabbri, Ian Hobson, Alexander Kobrin, Boris Slutsky, and Pascal Nemirovski. Hou also attended master classes given by Dang Thai Son, Sara Davis Buechner, and Robert Roux.
Hou works closely with composers. He recently performed a Sonata for Oboe, Flute, and Piano by John Goodman at the "Past and Present—Music by Thomas Weaver and Former Boston University Composers" concert.
Born in Chiayi, Taiwan, Hou started his first piano lesson at the age of 4 with Huei-Min Cho. He studied with Yuchen Huang and Dr. Nam Yeung later on. He is currently a first-year Performance Diploma student at Boston University studying piano performance under the tutelage of Professor Boaz Sharon. He holds a bachelor of arts in political science (cum laude) and bachelor of music in piano performance. Before entering his current field of study, Hou also majored in education for two years at National Kaohsiung Normal University in Taiwan. Hou is the keyboard departmental assistant at Boston University School of Music. Besides music, Hou is a member of Pi Sigma Alpha, the National Political Science Honor Society, and he was also president of Taiwanese Overseas Students Association at Boston University.
Hou's most recent concerto performance was with Sinfonia da Camera. He will be performing two concerto concerts with the Taipei International United Youth Symphony Orchestra in Taiwan in the summer of 2023.
See More