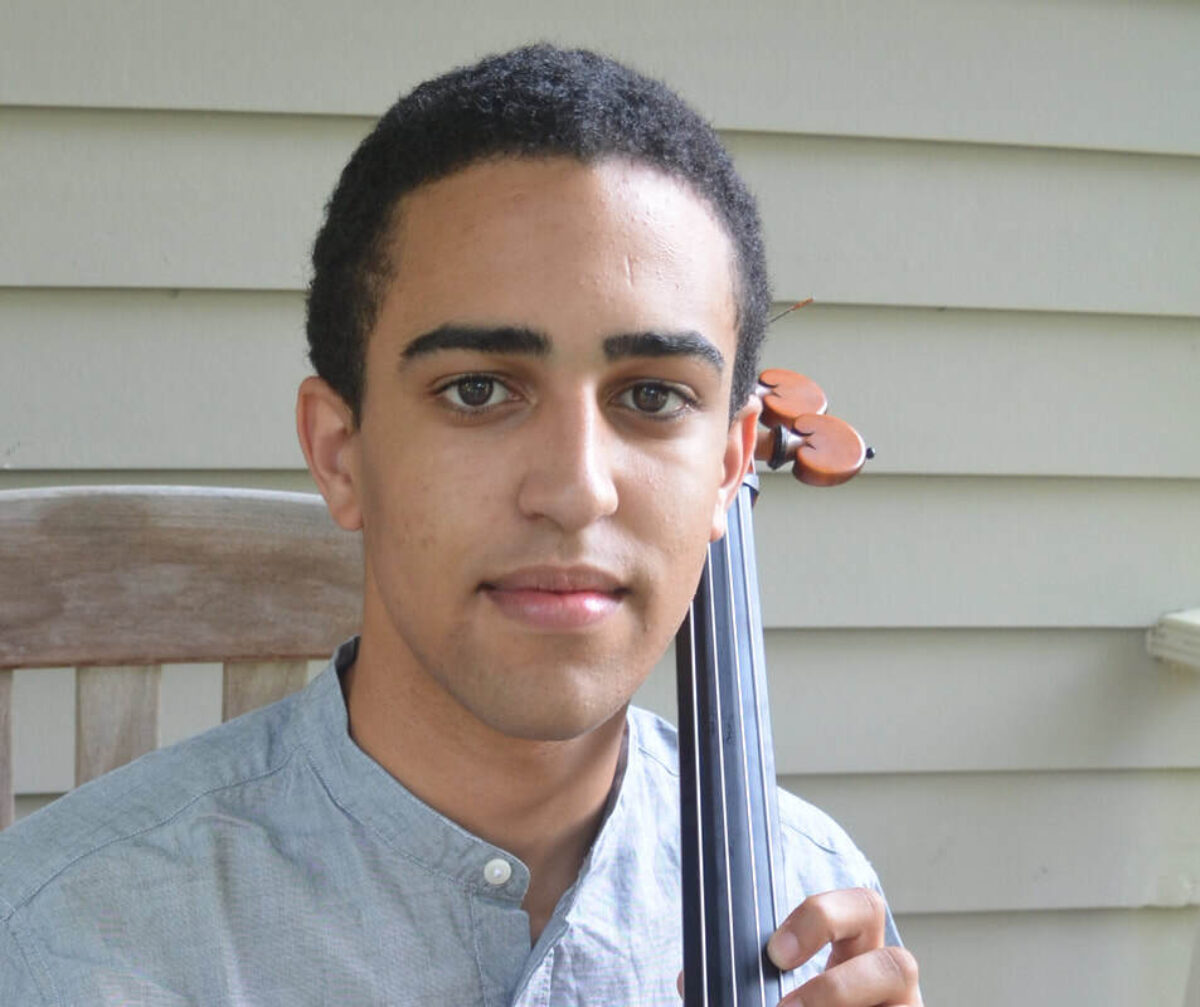 About
Twenty-four-year-old cellist Lev Mamuya combines his passion for music with a keen interest in exploring and celebrating what is most essential and affirming to society in a variety of cultural practices. Having received a BA in History and Literature from Harvard in 2018, he completed his MM in cello performance at New England Conservatory last spring, studying with Paul Katz and Yeesun Kim. Previous teachers include Michael Reynolds, Laura Blustein, Debbie Thompson, and Ronald Leonard.
An experienced soloist, recitalist, and chamber musician, Mamuya made his orchestral debut at age eight with the Cape Cod Symphony, and since winning the Sphinx Competition, he has appeared as a soloist with the Florida Orchestra, the Cleveland Orchestra, the South Bend Symphony, the Ann Arbor Symphony, the Buffalo Philharmonic, and the Brevard Concert Orchestra. Recent concert appearances have included performances of Shostakovich Concerto No. 1 with the New Philharmonia Orchestra and appearances with Boston-based string orchestra A Far Cry. He has participated in the Perlman Music Program, the Banff Centre Masterclasses, and the Kneisel Hall Chamber Music Festival, and has worked as a research intern at the Bach Archive and Research Facility in Leipzig.
​Outside of his performing efforts, Mamuya wears many hats. He is a writer of both poetry and critical non-fiction—he studied with Pulitzer-prize-winning poet Jorie Graham and attended the Summer Writers Institute at Skidmore. He is a dedicated arts administrator—having served as the publisher of The Harvard Advocate during his undergraduate years, he is now and Admissions and Scholarship assistant at From the Top. And he is a composer, whose works have been performed at the Rockport Music Festival, the New England Conservatory, and around the Boston area.
See More