Michelle Trainor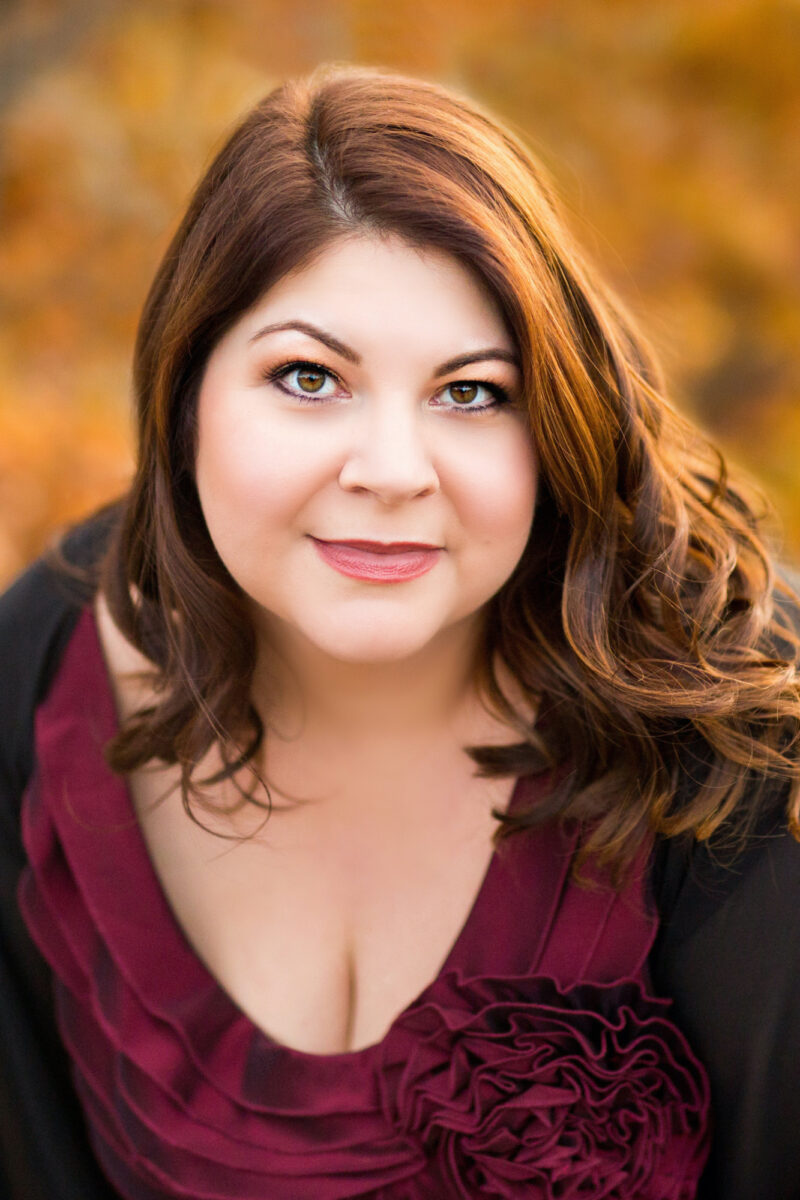 About
Versatile singing actress Michelle Trainor is known for her "powerful, penetrating soprano" (Wall Street Journal) and as both a "comic genius" and "vocal treat" (Boston Globe). An alumna of the Boston Lyric Opera's Emerging Artist initiative, Trainor has become "a favorite of the Boston opera scene," (Schmopera) in productions of contemporary opera including The Handmaid's Tale, Burke & Hare, and Haroun and the Sea of Stories. In standard rep like Macbeth, Barber of Seville, and Threepenny Opera, she was described by Berkshire Fine Arts as "an ebullient comedian" who steals "every scene she is in with her pure joie de vivre."
Her 2022-2023 season includes performances as Clorinda in Opera Columbus' production of La Cenerentola, and as Lucy in Odyssey Opera's production of Awakenings that will be recorded by Boson Modern Orchestra Project. In the spring of 2022, Ms. Trainor performed as a soloist in Wozzeck in concert with the Boston Symphony Orchestra at Carnegie Hall and Symphony Hall. She also performed in a concert at First Church in Nashua, NH entitled, "Diva, Diva, Divo."
In the summer of 2021, she made her Bulgarian debut creating the role of Gertrude in the world premiere and recording of Joseph Summer's Hamlet in a collaboration between the State Opera Ruse, Parma Recordings and the Shakespeare Concert Series. In the fall of 2021 she sang the role of Mrs. Grose in Britten's The Turn of the Screw with IlluminArts in Miami, FL, with whom she also performed as guest soloist in the online collaboration, "Unmasked" in December 2020.
Engagements canceled due to the COVID-19 pandemic included singing Aksinya in Shostakovitch's Lady Macbeth of Mtsensk with Boston Symphony Orchestra at Carnegie Hall and Symphony Hall, along with a Deutsche Gramophone recording of the production, and performing the role of Jill-All-Alone in Merrie England with Odyssey Opera.
Possessing a unique voice that encompasses soprano, mezzo and character roles across vocal fachs, Ms. Trainor is always up to try any new role, especially if it gives her the chance to hone her fierce comedic instincts as with Berta (Barber of Seville), Marcellina (Marriage of Figaro) or Mrs. Peachum (Threepenny Opera) and dive deep into an interesting character like her "fiery, remorseful" (Arts Fuse) Brangain in The Love Potion.
The past few seasons have been filled with debuts for Ms. Trainor, including the roles of Benoni in Gounod's lesser known La Reine de Saba with Odyssey Opera, Berta in Barber of Seville with both Boston Lyric Opera and with Michigan Opera Theatre – her house debut – in their production of Rossini's opera directed by Christopher Mattaliano, and Helen McDougal in the World premiere of Julian Grant's The Nefarious, Immoral but Highly Profitable Enterprise of Mr. Burke & Mr. Hare. She made her debut with Boston Modern Orchestra Project in their performance of Haroun and the Sea of Stories in the roles Oneeta/Princess/Batcheat, premiered La Madre in Omar Najmi's En la Ardient Oscuridad and returned to Boston Lyric Opera to sing Miss Lightfoot in Gregory Spears' groundbreaking opera Fellow Travelers and Ofglen in Ruder's The Handmaid's Tale. Other recent performances include the roles of Jocaste in Stravinsky's Oedipus Rex (Emmanuel Music), Milliner in Der Rosenkavalier (Boston Symphony Orchestra), Miss Jessel in The Turn of the Screw (Enigma Chamber Opera), Ghita in Zemlinsky's Der Zwerg (Odyssey Opera), and the title role in Suor Angelica (Metro West Opera), for which she was nominated by ArtsImpulse for Best Female Performer in an Opera. TheBoston Musical Intelligencer deemed her recording on the BIS label of a staged version of Schubert's early song Hagar's Lament "spell-binding."
As a concert soloist, Trainor has performed in Mozart's Requiem, Mass in C Minor, Solemn Vespers and Missa Brevis in B Flat, as well as Mahler's Symphony No. 2, Beethoven's Ninth Symphony, Haydn's Missa in Angustiis, Nicholas White's Magnificat, and Vaughn Williams' A Sea Symphony. Trainor made her Carnegie Hall debut as a soloist in Mahler's Eighth Symphony with Canterbury Choral Society. She has performed at Boston's First Night and has sung works with the Composers in Red Sneakers where she was described as having a "huge yet flexible sound and excellent diction" by the New Music Connoisseur. She joined the stage with Boston Ballet in their production of A Midsummer Night's Dream as the soprano soloist and performed Isolde's Liebestod from Brookline Symphony Orchestra from Wagner's Tristan und Isolde.
Among her accolades, Trainer counts the Boston Lyric Opera's Shrestinian Award for Excellence and St. Botolph Club Grant, along with first place wins in the New Jersey Verismo Opera Competition, New England Regional NATSAA and the Peter Elvins' Competition. She has been a NATSAA National Finalist and winner of the Berton Coffin Award, and was a finalist in the Concorso Lirico di Fedora Barbieri, Career Bridges Grant Award as well as the Rochester Oratorio Society Vocal Competition.
See More