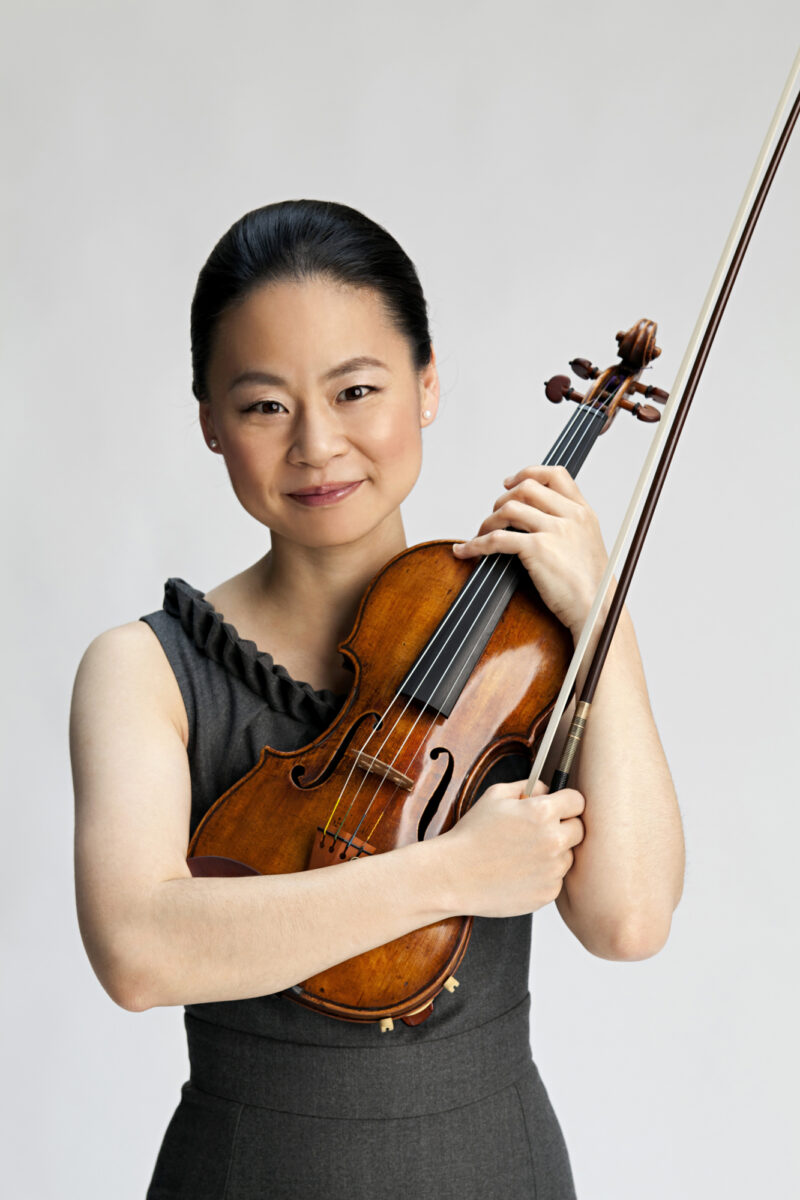 About
Midori is a visionary artist, activist and educator who explores and builds connections between music and the human experience and breaks with traditional boundaries, which makes her one of the most outstanding violinists of our time. She has performed with many of the world's most prestigious orchestras and has collaborated with world-renowned musicians including Leonard Bernstein, Yo-Yo Ma, and many others.
As someone deeply committed to furthering humanitarian and educational goals, she has founded several non-profit organizations: the New York City-based Midori & Friends; MUSIC SHARING, based in Japan; Partners in Performance (PiP), which helps to bring chamber music to smaller communities in the U.S.; and the Orchestra Residencies Program (ORP), which supports American youth orchestras. In recognition of her work as an artist and humanitarian, she serves as a United Nations Messenger of Peace, and in 2021, she was named a Kennedy Center Honoree.
She began her 2021-22 season with the Festival Strings Lucerne and will appear with orchestras in Atlanta, New Mexico, Phoenix, Austin, Kansas City and Palm Beach, in U.S. recitals and on tour throughout Europe and Asia. She will perform Detlev Glanert's Violin Concerto No. 2 with the Royal Scottish National Orchestra (World Premiere) and with the NDR Elbphilharmonie Orchestra.
The most recent recording in Midori's diverse discography is Beethoven's Violin Concerto and two Romances with the Festival Strings Lucerne (2020, Warner Classics).
Midori was born in Osaka in 1971 and began her violin studies with her mother, Setsu Goto, at an early age. In 1982, conductor Zubin Mehta invited the then 11-year-old Midori to perform with the New York Philharmonic in the orchestra's annual New Year's Eve concert. Midori holds academic positions at the Curtis Institute of Music and the Peabody Institute. She plays the 1734 Guarnerius del Gesù 'ex-Huberman' and uses four bows – two by Dominique Peccatte, one by François Peccatte and one by Paul Siefried.
See More