Moné Hattori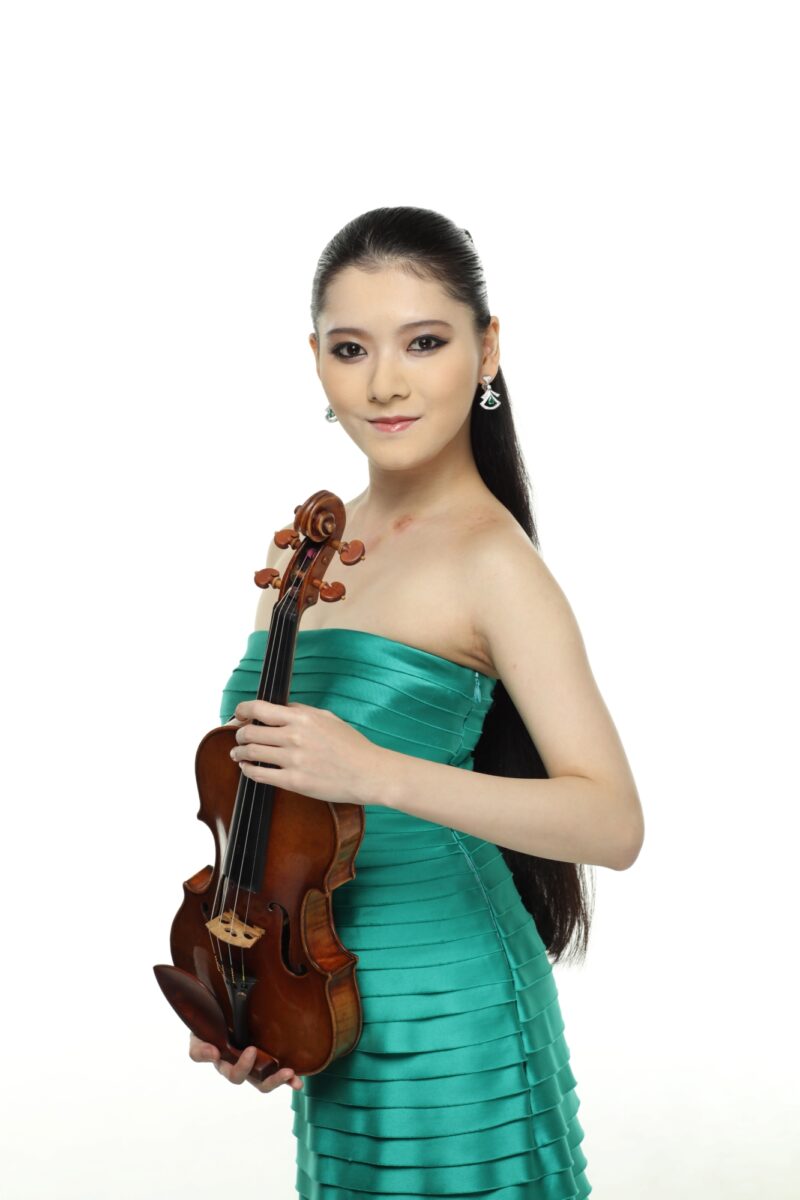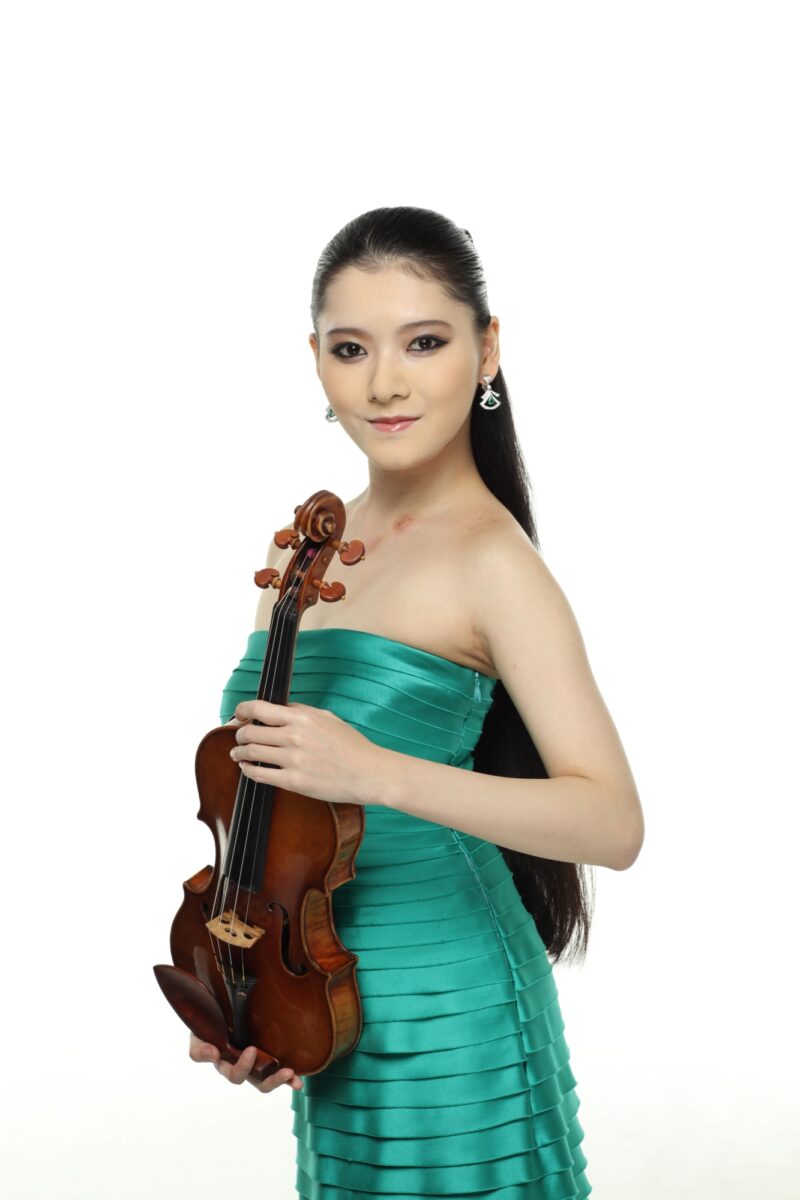 About
Born in Tokyo in September 1999, Moné grew up within a family of musicians, with three generations of successful composers on her father's side. Following initial violin lessons with her mother, at six years old Moné joined the Toho Gakuen School of Music, where her professors included Aguri Suzuki and Akiko Tatsumi. Since the age of eight, she has also been enrolled in Zakhar Bron's prestigious academy in Switzerland. Currently, Moné is enjoying her time as a student at the Toho Gakuen School of Music, Tokyo.
Winner of five international violin competitions and likened to a young Hilary Hahn (Stereo Magazine), Moné is fast emerging as one of the most exciting violinists of her generation. She is widely heralded as "A virtuoso violinist, brilliant and sparkling" (France Musique) and "dazzling beyond her years" (BBC Music Magazine), with playing described as "utter perfection, emotionally touching and passionate, enthusing with radiance, musicality, and perfect technique". She has also been championed as "both touching and astonishing – certain to be at the forefront of the world's best violinists" (Berner Zeitung).
The 2019/2020 concert season saw a number of significant musical highlights for Moné, including her debut with the DSO Berlin & Robin Ticciati, performing Shostakovich Violin Concerto No.1, and returns to Osaka Philharmonic, Osaka Symphony, Tokyo Philharmonic, and the Tokyo Vivaldi Ensemble. In March 2020, Hattori was due to undertake an extensive tour of Hungary & Germany, play/directing the Franz Liszt Chamber Orchestra. Unfortunately, after meeting with exultant critical acclaim at the Vigadó Concert Hall, Budapest, the tour was cut short on account of the European outbreak of COVID-19.
Amongst other performances requiring postponement due to the pandemic were concerts with the Japan Philharmonic, Lithuanian State Symphony, and the NHK Symphony/ Paavo Järvi.
For several seasons now, Moné has been working regularly at the highest levels in Japan. She frequently performs at the most important concert venues and appears with major orchestras, including the New Japan Philharmonic, Osaka Philharmonic, and the Tokyo Philharmonic Orchestra. Recent highlights have included multi-concert national tours as soloist with the Japan Century Symphony Orchestra, NHK Symphony Orchestra, and Yomiuri Nippon Symphony Orchestra.
Outside of Japan, Moné's career is also growing rapidly. Summer 2019 saw her embark upon an extensive tour of Asia with the Asian Youth Orchestra, which marked her debuts in China, Hong Kong, South Korea, and Taiwan. Other recent territorial debuts have included Scandinavia (in recital at Den Norske Opera), Germany and Italy (as soloist with European Union Youth Orchestra & Vladimir Ashkenazy), and in Eastern Europe at the Trans- Siberian Festival (Novosibirsk Philharmonic & Vadim Repin and State Youth Orchestra of Armenia & Sergey Smbatyan).
Moné holds the Grand Prix of five international violin competitions, often as the youngest winner on record. At age ten, she became the youngest ever winner of the 11th International Competition for Young Violinists in Honour of Karol Lipinski & Henryk Wieniawski, Poland (2009), also taking First Prize at the All Japan Art Association Competition that same year. She went on to win the Grand Prix and various special prizes at the 9th International Competition 'Young Virtuosos', Bulgaria (2013), and the 7th Novosibirsk International Violin Competition (Senior Division), Russia (2013) – in which she won the '17 years and over' category at the age of just 13. Most recently, Hattori won the Grand Prix at the inaugural International Boris Goldstein Violin Competition in Bern, Switzerland (2015). In 2020, she was awarded a Career Grant from New York's Salon de Virtuosi.
Moné made her debut recording with DSO Berlin, featuring Shostakovich Violin Concerto No.1 and Waxman Carmen Fantasy. Released in Japan on Avex Classics in 2016, and in the rest of the world on ICA Classics in 2019, this recording has received great acclaim, including: "A magnificent performer with a charming and beautiful subtlety of tone" (CD Journal), and "I was reminded of the debut of Hilary Hahn…" (Stereo Magazine).
Moné plays Pietro Guarneri of Venice (1743), courtesy of Ueno Fine Chemicals Industry, Ltd.
See More
Links