The U.S. Army Field Band and Soldiers' Chorus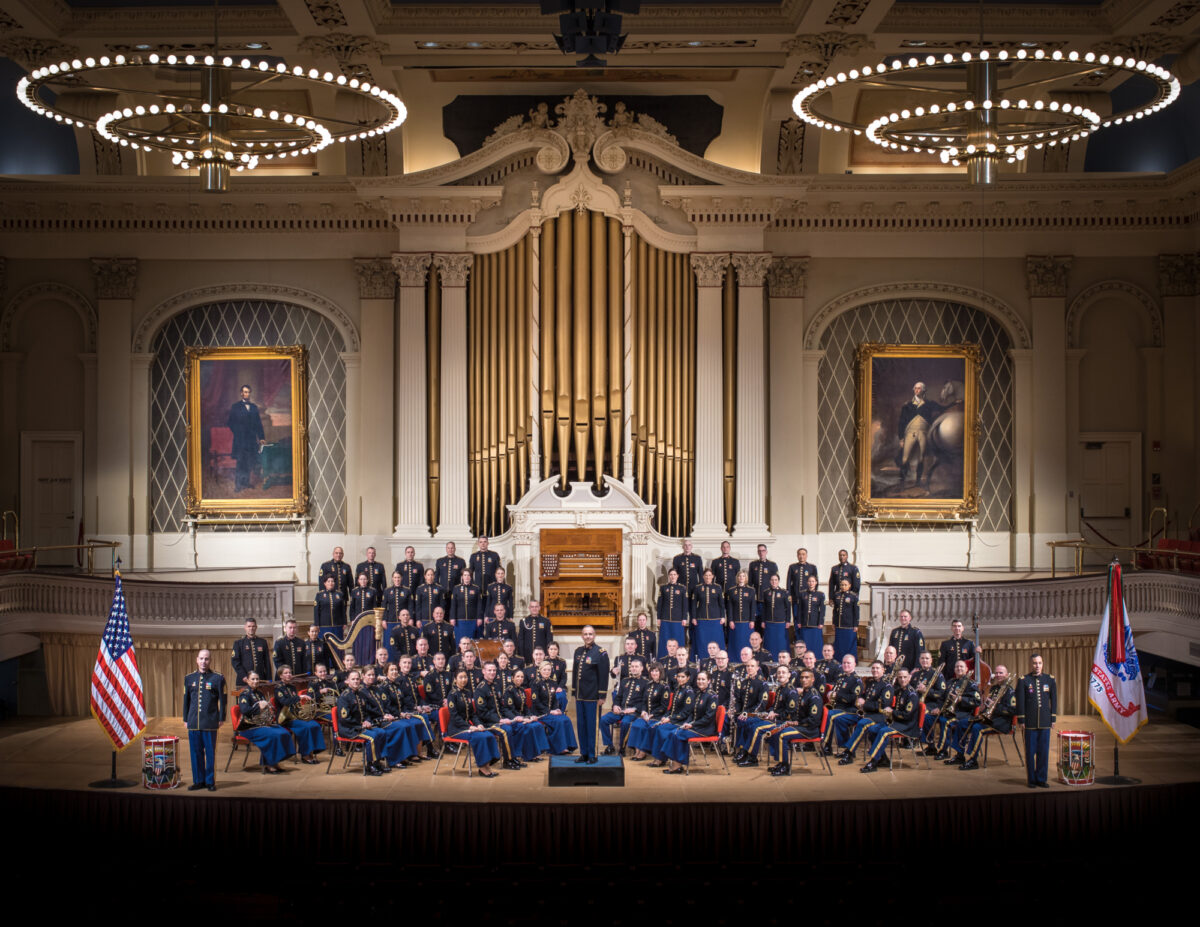 About
The Concert Band and Soldiers' Chorus are the oldest and largest of The U.S. Army Field Band's performing components. Founded in 1946 and 1957 respectively, these two ensembles combine to present joint concerts on their national tours. They have performed in all 50 states and 30 foreign countries for audiences totaling hundreds of millions.

The 60-member Concert Band and 24-member Soldiers' Chorus offer unparalleled versatility of programming, ranging from orchestral masterworks and operatic arias to Sousa marches, jazz classics, and Broadway musicals. Their performances integrate high-definition multimedia presentations, inspiring audiences of all ages with patriotism and passion. In 2022, these ensembles were featured on the Grammy-award winning Soundtrack of the American Soldier, and multiple components of the Field Band were featured in the live performances and international broadcast of the Royal Edinburgh Military Tattoo.
In addition to their national tours, interactive social media products, and educational outreach events, members of the Concert Band and Soldiers' Chorus frequently represent the Army at formal and ceremonial functions, including Inaugural Parades, State funerals, Vietnam War commemorations, and diplomatic efforts overseas.
See More
Links