Tony Kushner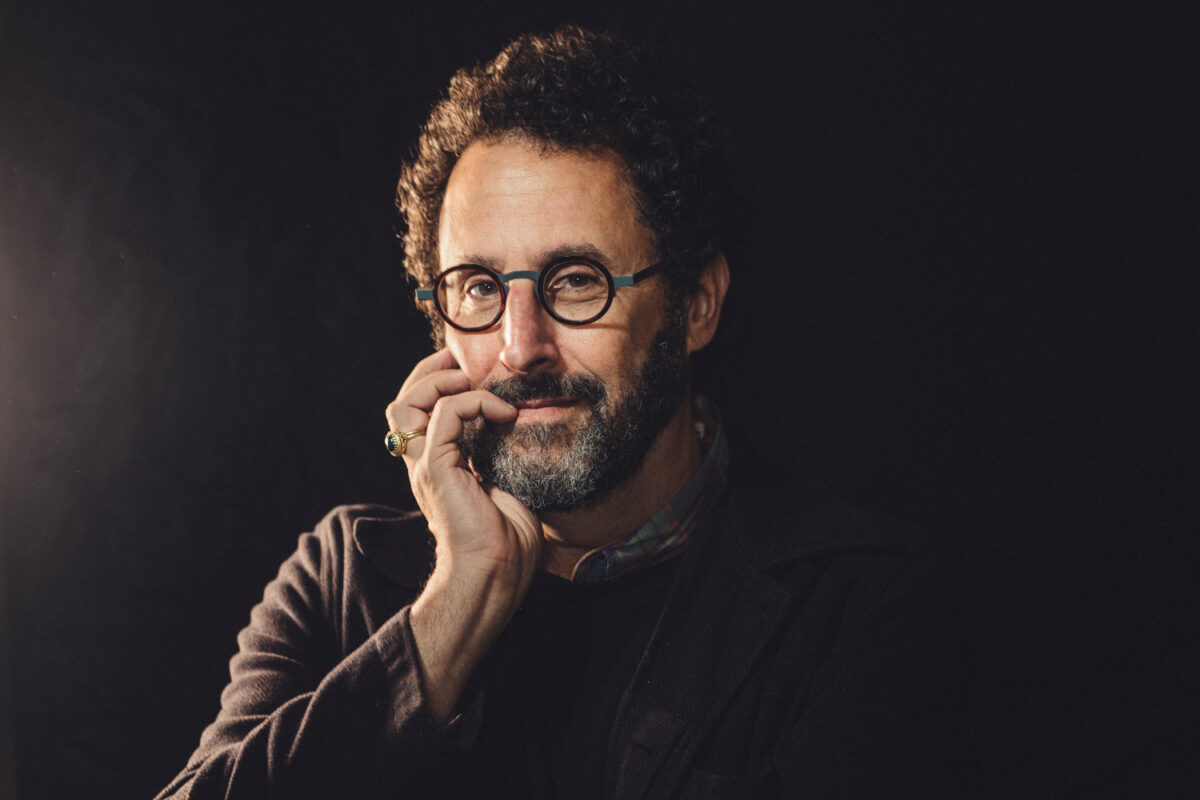 About

Pulitzer Prize-winning Playwright, Author of Angels in America and Caroline, or Change
Born in New York City in 1956, and raised in Lake Charles, Louisiana, Kushner is best known for his two-part epic, Angels In America: A Gay Fantasia on National Themes. His other plays include A Bright Room Called Day, Slavs!, Hydrotaphia, Homebody/Kabul, as well as a musical, Caroline, or Change, and opera A Blizzard on Marblehead Neck, both with composer Jeanine Tesori. Kushner has translated and adapted Pierre Corneille's The Illusion, S.Y. Ansky's The Dybbuk, Bertolt Brecht's The Good Person of Sezuan and Mother Courage and Her Children, and the English-language libretto for the children's opera Brundibár by Hans Krasa. He wrote the screenplays for Mike Nichols' film of Angels In America, and Steven Spielberg's Munich. In 2012 he wrote the screenplay for Spielberg's movie Lincoln. His screenplay was nominated for an Academy Award, and won the New York Film Critics Circle Award, Boston Society of Film Critics Award, Chicago Film Critics Award, and several others. He also wrote the screenplay for Spielberg's 2021 movie remake of West Side Story. His books include But the Giraffe: A Curtain Raising and Brundibar: the Libretto, with illustrations by Maurice Sendak; The Art of Maurice Sendak: 1980 to the Present; and Wrestling with Zion: Progressive Jewish-American Responses to the Palestinian/Israeli Conflict, co-edited with Alisa Solomon. His recent work includes a collection of one-act plays entitled Tiny Kushner, The Intelligent Homosexual's Guide to Capitalism and Socialism with a Key to the Scriptures, and an adaptation of Friedrich Dürrenmatt's The Visit, or The Old Lady Comes to Call. In addition, a revival of Angels in America ran off-Broadway at the Signature Theater and won the Lucille Lortel Award in 2011 for Outstanding Revival.
Kushner is the recipient of a Pulitzer Prize for Drama, an Emmy Award, two Tony Awards, three Obie Awards, two Evening Standard Awards, an Olivier Award, two Oscar nominations, an Arts Award from the American Academy of Arts and Letters, a PEN/Laura Pels Award, a Spirit of Justice Award from the Gay and Lesbian Advocates and Defenders, a Cultural Achievement Award from The National Foundation for Jewish Culture, a Chicago Tribune Literary Prize for lifetime achievement, the 2012 National Medal
"Some playwrights want to change the world. Some want to revolutionize theater. Tony Kushner is that rarity of rarities: a writer who has the promise to do both."
— New York Times
Photo: Br yan Derballa
"Tony Kushner is a dramatist through and through. Even when he is delivering a lecture or writing an essay, other voices break in, all smart, some smart-aleck, in a slaphappy polyphony, as he badgers himself (and others) into shrewd judgments... The results are funny, harsh and wise."
—Gary Wills
of Arts, the 2015 Lifetime Achievement in the American Theater Award, the Steinberg Distinguished Playwright Award, the 2019 Dramatists Guild Foundation's Madge Evans & Sidney Kingsley Awards, and the 2020 Distinguished Achievement Award, among many others. He is the subject of a documentary film, Wrestling with Angels: Playwright Tony Kushner, made by the Oscar-winning filmmaker Freida Lee Mock. In "After Angels," a profile of Tony Kushner published in The New Yorker, John Lahr wrote: "[Kushner] is fond of quoting Melville's heroic prayer from Mardi and a Voyage Thither ("Better to sink in boundless deeps than float on vulgar shoals"), and takes an almost carnal glee in tackling the most difficult subjects in contemporary history – among them, AIDS and the conservative counter-revolution (Angels In America), Afghanistan and the West (Homebody/Kabul), German Fascism and Reaganism (A Bright Room Called Day), the rise of capitalism (Hydriotaphia, or the Death of Dr. Browne), and racism and the civil rights movement in the South (Caroline, or Change). But his plays, which are invariably political, are rarely polemical. Instead Kushner rejects ideology in favor of what he calls "a dialectically shaped truth," which must be "outrageously funny" and "absolutely agonizing," and must "move us forward." He gives voice to characters who have been rendered powerless by the forces of circumstances – a drag queen dying of AIDS, an uneducated Southern maid, contemporary Afghans – and his attempt to see all sides of their predicament has a sly subversiveness. He forces the audience to identify with the marginalized – a humanizing act of the imagination." He lives in Manhattan with his husband, Mark Harris.
"Kushner's use of language and ideas continues to make us think about the deeper questions . . . he makes the political personal . . . a masterful conglomerate of words, ideas and history.."
—The Scotsman

See More