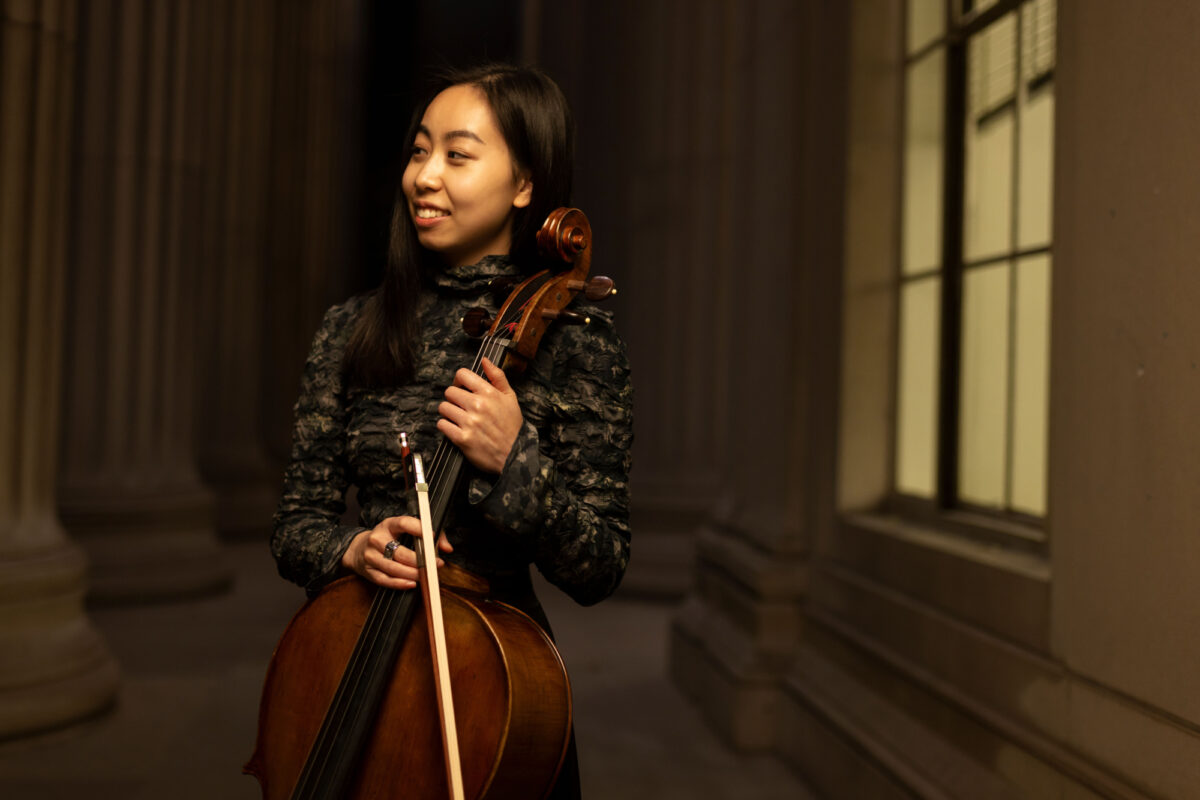 About
Because Valerie K. Chen (EECS '22, EECS MEng '23) always dreamed of uniting the cellists, she started MIT's first cello club, CelloWorld();, which encompasses the cello ensemble Cello++ (abbreviated as C++). In addition to also founding an MIT video performance series highlighting Black artists titled Music Unites: Songs for Equity (MUSE) Project, the 2022 Louis Sudler Prize winner has appeared as Concerto Competition winner with the MIT Symphony Orchestra (MITSO) and performed in MITSO, the MIT Chamber Music Society, MIT Emerson/Harris Program, and MIT pandemic pop-up music series Sharing Notes.
A winner of concerto competitions and chamber music awards alike outside of MIT, Valerie has additionally performed as principal cellist of local, California All-State, and All-National honor orchestras. She is immensely grateful to her teachers Joyce Geeting, Maureen Hynes, Clive Greensmith, and Kee-Hyun Kim.
This fall, after completing a year as a full-time robotics engineer at pick-and-place robotics startup Tutor Intelligence, Valerie will continue her graduate studies in collaborative robotics as a PhD student advised by Prof. Julie Shah at MIT. Her goal in both research and music is to improve lives through the small interactions, which naturally compels her to share music jokes, no matter how minor the opportune-ity.
See More