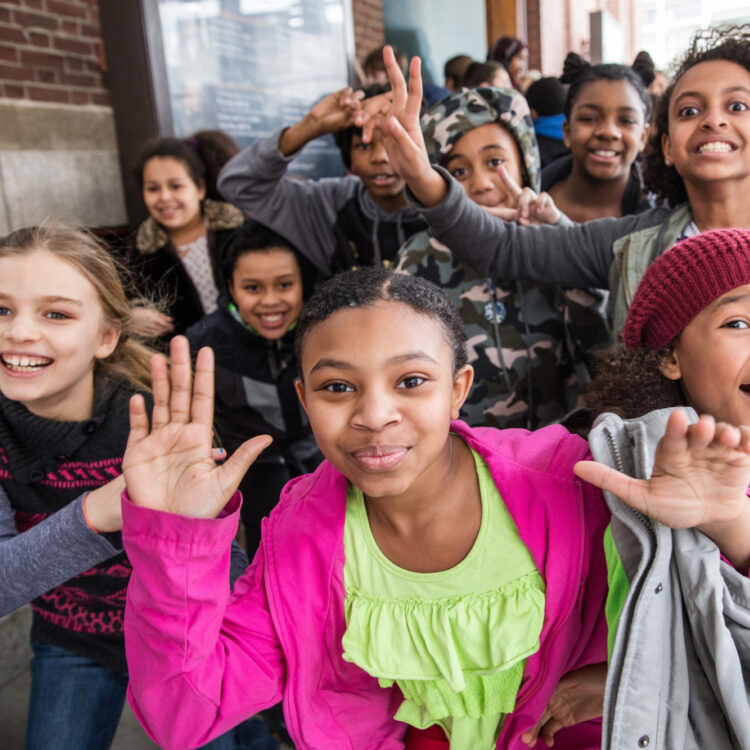 School Programs
High School Open Rehearsals
These programs invite students in grades 8-12 to observe first-hand how a professional orchestra prepares for a concert. Optional pre-rehearsal talks with a BSO musician begin at 9:30am.
Get tickets for your students >

Thursday, October 6, 10:30am
Andris Nelsons, conductor
Janine Jansen, violin
Tanglewood Festival Chorus
James Burton, conductor
Elizabeth OGONEK Starling Variations
BERNSTEIN Serenade (after Plato's Symposium), for violin and orchestra
BERNSTEIN Chichester Psalms
SHOSTAKOVICH Symphony No. 3, The First of May
Thursday, February 9, 10:30am
Andris Nelsons, conductor
Sheku Kanneh-Mason, cello
Carlos SIMON New work (world premiere; BSO commission)
BLOCH Schelomo: Rhapsody Hébraïque, for cello and orchestra
BEETHOVEN Symphony No. 7
Thursday, March 9, 10:30am
Thomas Wilkins, conductor
Anthony McGill, clarinet
BONDS Selection from Montgomery Variations
Anthony DAVIS You Have the Right to Remain Silent, for clarinet and orchestra
DAWSON Negro Folk Symphony
Youth Concerts
These concerts engage students and classrooms with positive life messages through a musical lens, designed specifically for them. These performances will feature the same music being played in the April 1 Family Concert.
Youth Concerts will be held March 29-31. (Performance times coming soon!)
Information on how teachers may purchase tickets and receive supplementary materials for Youth Concerts will be available in the fall.
Family Concerts
Bring the whole family to Symphony Hall for this fun and engaging concert series, designed to encourage an appreciation for live performance and orchestral music.
Boston Youth Symphony Orchestras (BYSO)
Adrian Slywotzsky, conductor
Genevieve Lefevre, narrator
PROKOFIEV Peter and the Wolf

Genevieve Lefevre is an actor, musician, and writer from Boston, MA who graduated from Harvard College in 2020 with a degree in Theater, Dance & Media. Recent acting credits include The Golden Goose with The Rev Theatre, Vindicta and Simulations with Anawan Street Productions, and Thumbelina: A Little Musical with the American Repertory Theater (A.R.T.). An original piece of hers, Wade, was featured in GRRL HAUS CINEMA's Best of Animation as well. Genevieve is a 2015 BYSO alum (viola) and is thrilled to be able to collaborate with BYSO for a second year during the production of Peter and the Wolf.


From Beethoven to Carlos Simon, this family-friendly program explores the journeys of major composers who wrote groundbreaking works while they were young, and how today's young composers are having the same significant impact.

*The 10am concert is a sensory-friendly performance

Bring the whole family to Symphony Hall for this fun and engaging concert series, designed to encourage an appreciation for live performance and orchestral music.

Boston Youth Symphony Orchestras (BYSO)
Marta Żurad, conductor
Matt Roberts, magician