Special Ticket Opportunities
BSO High School Card
For just $15, High School Cards allow students to attend BSO performances at no further costs after the initial card is purchased.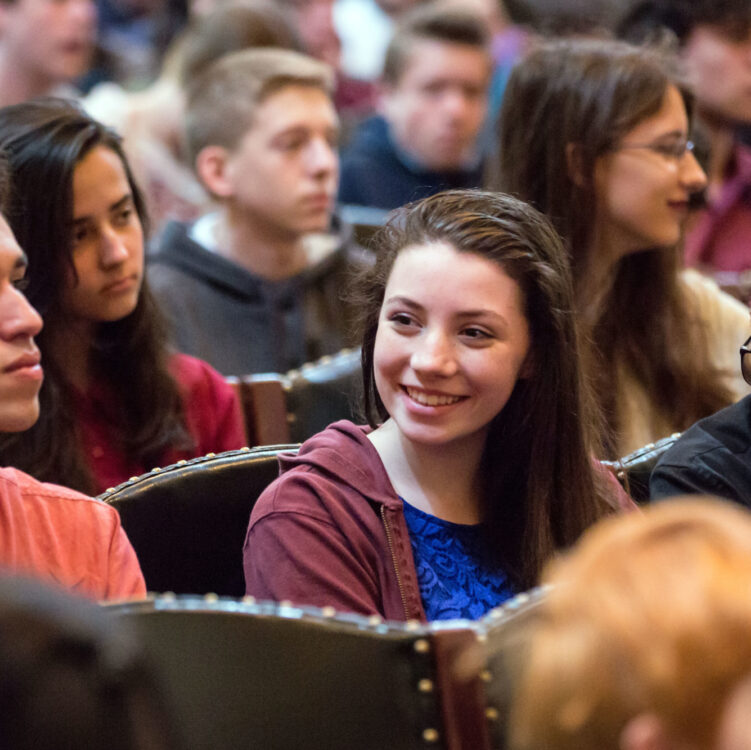 High School Card details for the 2023-2024 BSO season will be announced on October 2, 2023.

If you already have a High School Card for the 2023-2024 BSO Season, please refer to the instructions below to reserve tickets for an eligible performance
On Mondays starting at 10am, you can reserve a ticket for available concerts occurring within the week ahead (linked above once you log in), one (1) ticket per concert series. Tickets will default to mobile tickets unless you select "hold at Box Office" for that week's available performances. Ticketing ends two hours prior to concert time.

Card tickets are made available on a week-by-week basis during the BSO season, subject to availability. We do not guarantee that any particular concert will be offered, but we typically offer at least one performance for most BSO programs.
Check this page often to learn about performance availability and blackout dates. This is the best way to learn which concerts are available with your card.

How to Reserve Tickets
Log in to the BSO website with your account. You must do this first to be able to reserve tickets.
Come back to this page to view the ticket availability for the upcoming week.
Click the link above for the available performance you would like to receive a ticket for.
Click "Select Your Seats" (or "Best Available" if on a mobile device), and select any seat. Add the ticket to your cart.
In your cart, you will see a price of $0.00.
During checkout, choose the "mobile ticket" or "hold at Box Office" delivery option.
If you have opted for mobile tickets, please log into your BSO ticket wallet at tickets.bso.org. You will need to enter your BSO login email and password. You can reset your password if you've forgotten it.
Please be prepared to show your high school ID card when entering Symphony Hall.
High School Card tickets may become unavailable anytime prior to the performance if there is low inventory.