In Memory
October 22, 2021
In Memory of Bernard Haitink
Bernard Haitink, Boston Symphony Orchestra LaCroix Family Fund Conductor Emeritus, died peacefully in his home on October 22, 2021, at 92 years old.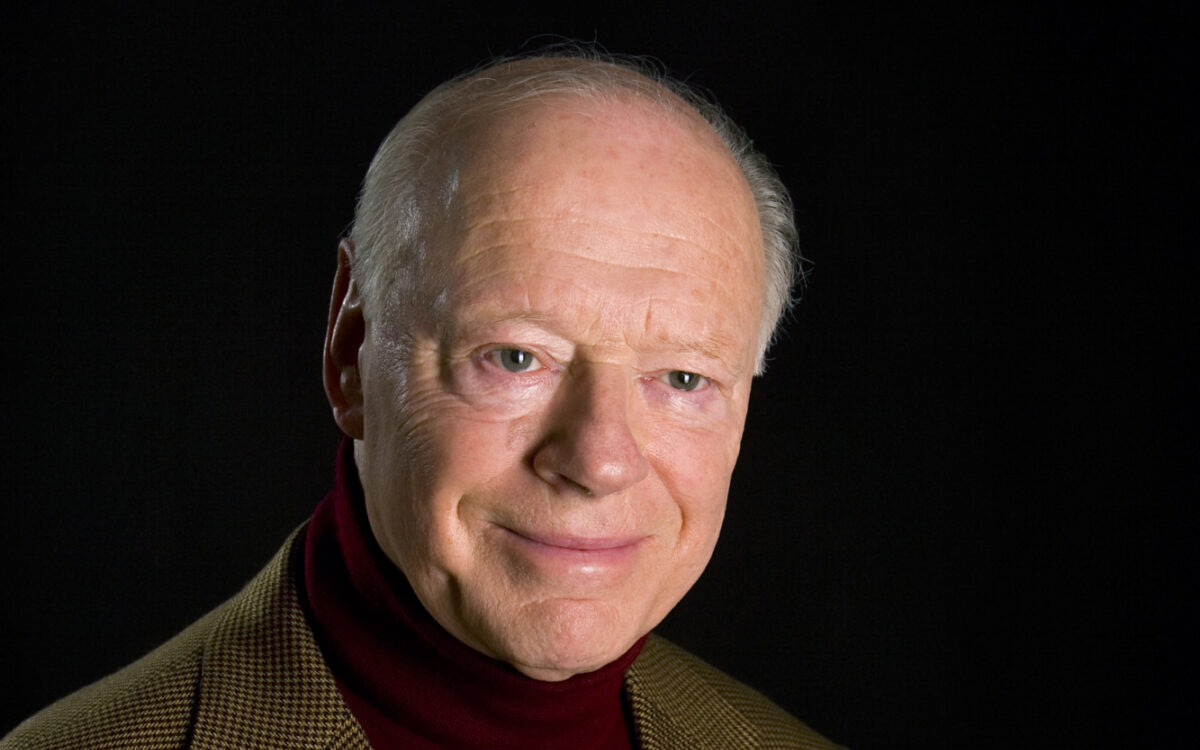 Statement from Andris Nelsons
Bernard Haitink, whose remarkable career began in the middle of the last century, was one of the world's greatest conductors, and the Boston Symphony Orchestra was privileged to have had such a close relationship with him as Principal Guest Conductor and, later, as Conductor Emeritus. My thoughts are with Mr. Haitink's family at this difficult time of loss.

I will always be deeply grateful to Maestro Haitink for the enormous musical gifts he has given to all of us so fortunate to have heard his performances and recordings of both symphonic and operatic works. Throughout my own journey as a conductor, I have been deeply inspired by his ability to find the heart and soul of every piece he conducted.

From the great German, Austrian, and French repertoire of Beethoven, Brahms, Debussy, Mozart, Ravel, Strauss, and Wagner, to the great modern composers—Britten, Copland, Gubaidulina, Stravinsky, Berg, Mahler, and Webern—Bernard Haitink immersed himself in every performance, bringing the orchestra and its audiences unforgettable experiences of music's power to transform us.

Beyond the music making, Maestro Haitink's deep knowledge of music and heartfelt respect for the musicians with whom he worked was a tremendous example of orchestra leadership.

We will miss Bernard's extraordinary presence, though his memory will live on for generations through his legacy of recordings and music making at the highest levels.
Bernard Haitink and the BSO
Born in Amsterdam, Bernard Haitink (March 4, 1929—October 21, 2021) made his Boston Symphony Orchestra debut in February 1971. Appointed BSO Principal Guest Conductor in 1995 and BSO Conductor Emeritus in 2004, he would become one of the orchestra's most important conducting figures over the last half century. With the Boston Symphony Orchestra, he recorded the Brahms symphonies and orchestral music of Ravel for Philips, and Brahms's Piano Concerto No. 2 with Emanuel Ax for Sony Classical. Besides concerts in Boston, he has led the orchestra at Tanglewood (where he appeared for the first time in 1994 and most recently in August 2013, for concerts including that summer's season-ending performance of Beethoven's Ninth Symphony), Carnegie Hall (most recently in 2014, repeating his two BSO subscription programs of that season), and on a 2001 tour of European summer music festivals. Bernard Haitink's most recent BSO appearances were for Symphony Hall subscription concerts in May 2018, when he led an all-Brahms program with the Piano Concerto No. 2 in B-flat, with soloist Emanuel Ax, and Symphony No. 2 in D. Mr. Haitink was the BSO's LaCroix Family Fund Conductor Emeritus.