In Memory
January 07, 2022
In Memory of Jim Gwin
James (Jim) Norman Gwin, drummer of the Boston Pops Orchestra, died peacefully on Tuesday, December 28, 2021, at 64 years old.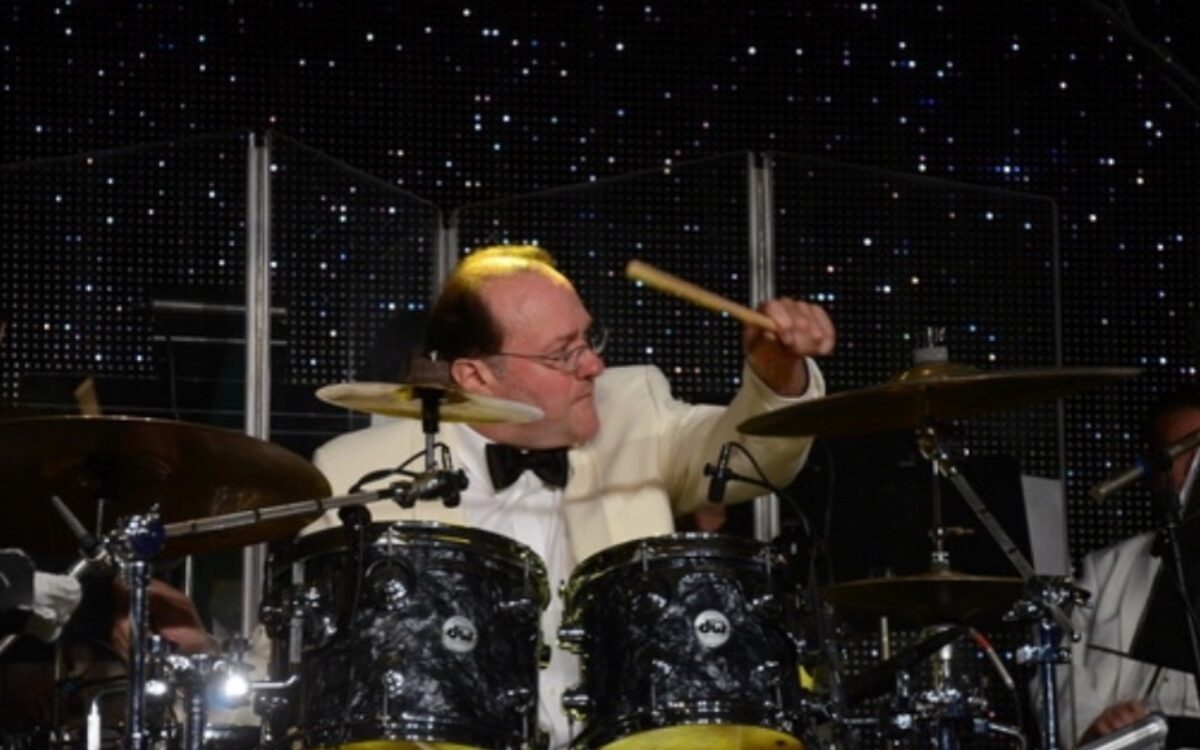 Statement from Keith Lockhart
At the Boston Pops, we pride ourselves on playing all sorts of music…classical, of course, but also jazz, rock, pop, world music, and beyond. For much of that repertoire, the steady heartbeat that allows an orchestra to play with spectacular clarity and tight ensemble is provided, not by the conductor on the podium, but by the drummer.

Playing the drumset for a large symphony orchestra is an extraordinarily difficult task. Knowledge of styles of play…being able to sound like Ringo Starr, or Gene Krupa, or Charlie Watts…is a must. So is an ability to read a conductor's intentions, to hear how the orchestra is responding, and to justify those two things into a rock-solid, but flexible, foundation.

I have never worked with a better orchestral drummer than Jim Gwin. He was a superb drummer, but even more a superb musician. He was also one of the nicest…self-effacing, generous, and very funny…people I have ever shared a stage with. When he was suddenly taken ill in December this year, he wrote me an apologetic note, in which he reminded me that these concerts were the first he had missed since he became the regular Pops drummer in 2004. That means I must have done at least 1500 concerts with him. Every one of them was better because he was backing the band.
I will miss Jim as a friend and as a colleague, and as someone who just made every musical situation, and the players around him, better. My recurring image of him, which I have been unable to get out of my mind since hearing of his passing, is of running into him in the halls under the Symphony Hall stage. He has his head bent to the side, because he was extremely tall and the basement ceilings extremely low, and he was one of those tall folk who always looked like they were trying to be shorter. And he passes, with a grin, and says "Hey, Chief!"
The great thing about being in the performing arts is getting to know really talented, extraordinary people extremely well. The awful thing is having to say goodbye.