The Tanglewood Music Center (TMC) has a deep commitment to fostering the growth of young composers and advancing the artform through the commissioning of new works. Composition Fellows at the TMC are central to the festival, enjoying multiple performances of their work throughout the summer, forming enduring relationships with their performer colleagues, immersed in the culture of new music that has suffused Tanglewood since its founding in 1940.
Applications for the composition program are now open!

Click the button at the bottom of the page to apply now.
Classes and Lessons
At the core of the composition program are weekly classes with resident faculty and visiting composers, who speak with composition fellows about their own music, critique and analyze fellows' works, and engage in informal discussions regarding professional issues. In addition to group classes each fellow also spends individual time with visiting composition faculty in lessons.
Commissions
After the TMC season concludes several commissions are awarded each year to composition fellows.
Several composition fellows receive commissions for a variety of ensembles including brass ensemble, string quartet, wind groups, and bass ensemble, to be performed the next Tanglewood season. Commissioned composers receive a $3,000 honorarium for their work, plus transportation and accommodations during their stay at Tanglewood for the rehearsal and performance period.
One composition fellow receives a joint commission from the TMC and Gewandhausorchester Leipzig for a work to have its world premiere in Leipzig by the Mendelssohn-Orchesterakademie and its American premiere at Tanglewood.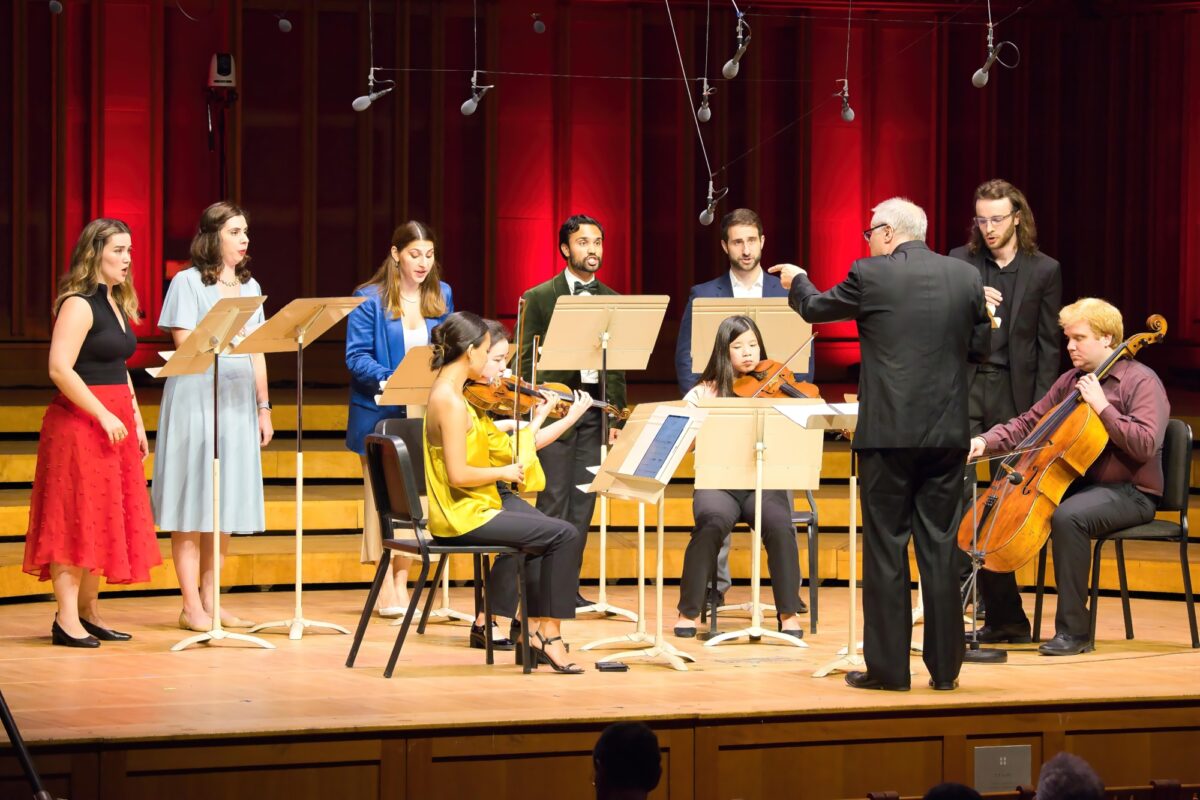 On Site Composing
Fellows participate in two on-site writing projects. Silent Film Night, where composition fellows write music to accompany silent film from the early 20th century, has become a mainstay of every Tanglewood season, attracting sell-out crowds for three consecutive years. The composition program's capstone project, Piece-A-Day, asks fellows to (as the title suggests) write three pieces, one per day, over the course of three days. These pieces are premiered at Tanglewood by the New Fromm Players, the TMC's elite group of musicians focused on the performance of new music.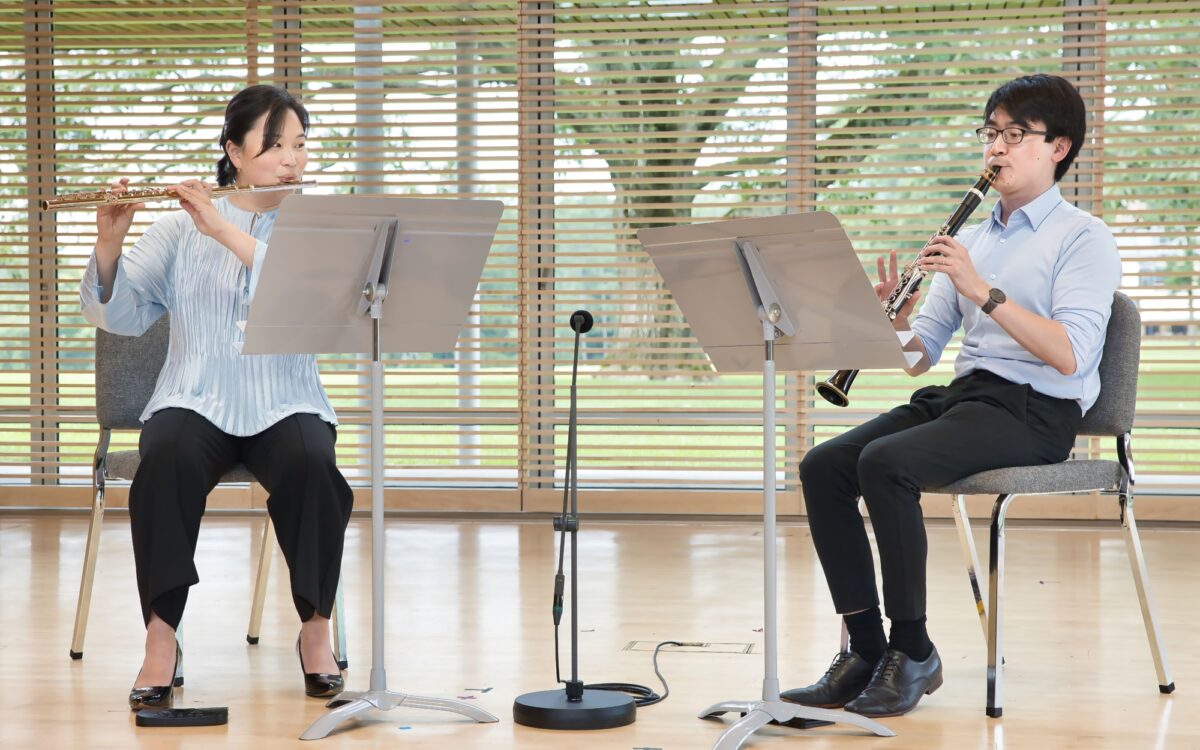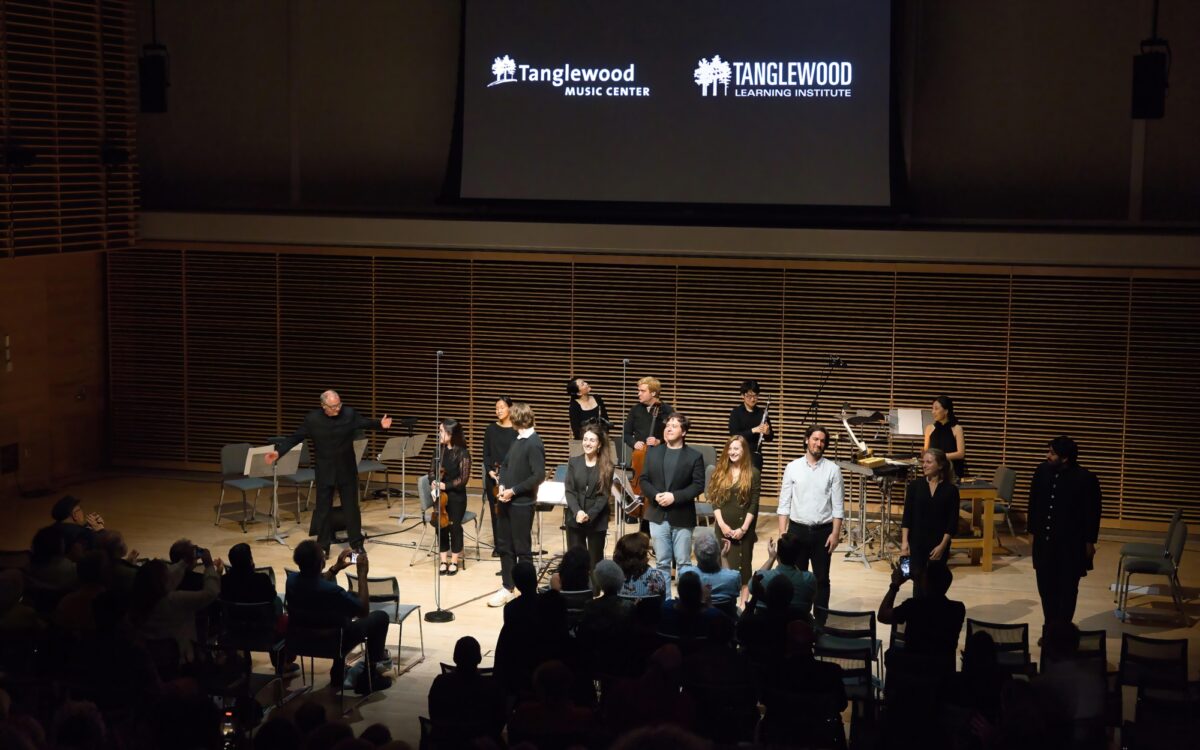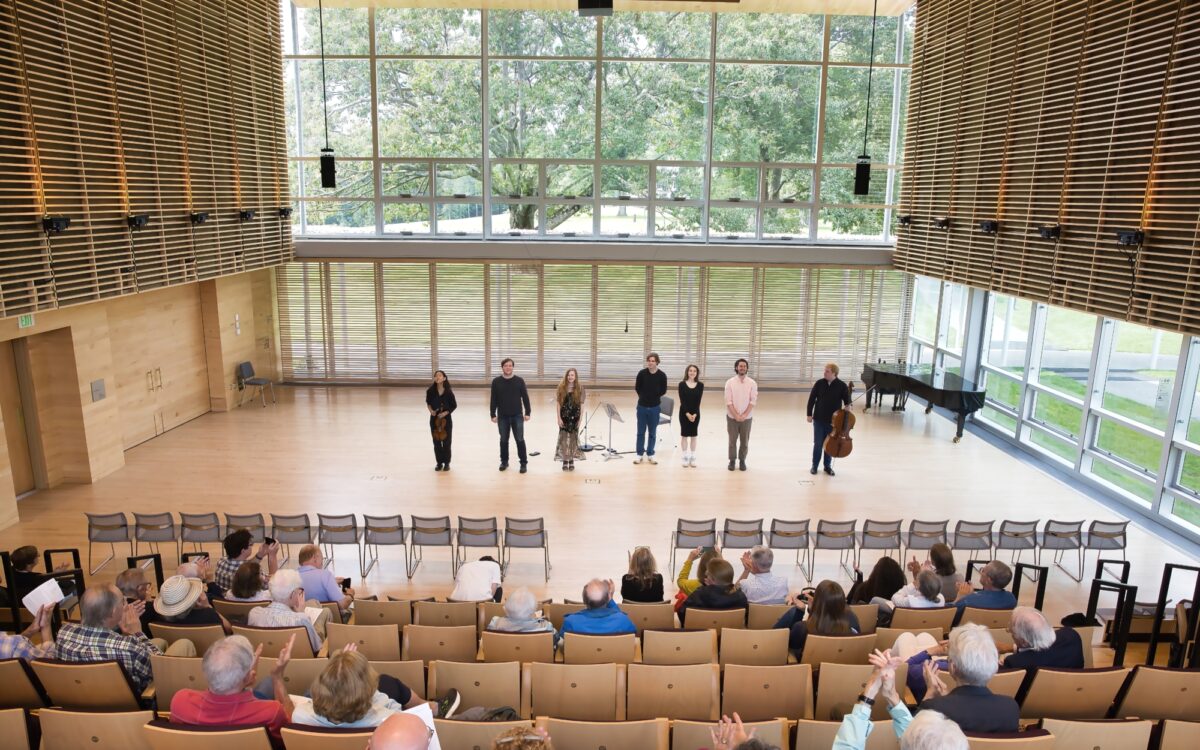 Performance Opportunities
Each applicant to the composition program is asked to designate one work on their application for public performance at the TMC during the summer season. Based on the availability of instrumental forces the TMC will perform either the proposed piece or another work by each composition fellow, allowing fellows a chance to work with both their instrumental fellow colleagues and the world-class instrumental faculty of the TMC.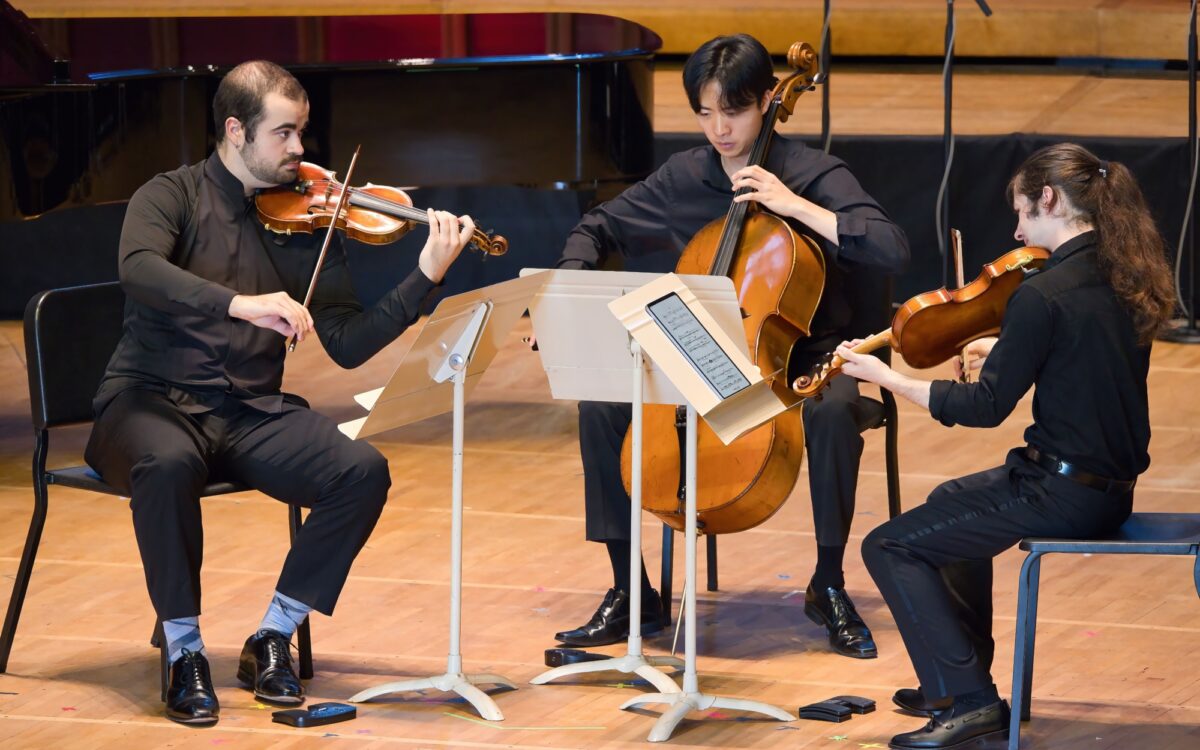 Festival of Contemporary Music
Composition fellows enjoy unparalleled opportunity to spend time with world-renowned composers and observe rehearsals during the world-renowned Festival of Contemporary Music and throughout the season. Fellows also have the chance to connect with visiting composers who are having works premiered and performed by the Boston Symphony Orchestra throughout the summer.