Presenting Sponsor

Media Partner
2022 Boston Pops Fireworks Spectacular
Boston Pops Esplanade Orchestra
First Violins
Charles Dimmick
Katherine Winterstein
Christine Vitale
Sasha Callahan
Sarita Uranovsky
Cynthia Cummings
Gregory Vitale
Susan Faux
Liana Zaretsky
Zoya Tsvetkova
John Holland
Kina Park

Second Violins
Clayton Hoener
Jennifer Elowitch
Colin Davis
Dorothy Han
Heidi Braun-Hill
Stacey Alden
Julie Leven
Judith Lee
Sarah Atwood
Mina Lavcheva
Violas
Scott Woolweaver
Abigail Cross
Jean Haig
Anne Black
Donna Jerome
David Feltner
Kenneth Stalberg
Barbara Wright
Cellos
Ronald Lowry
Jennifer Lucht
Eugene Kim
Leo Eguchi
Steven Laven
William Rounds
Melanie Dyball
Francesca McNeeley
Basses
Susan Hagen
John (Bebo) Shiu
Robert Caplin
Elizabeth Foulser
Julianne Russell
Robert Lynam
Flutes
Renee Krimsier
Ann Bobo
Linda Toote
Piccolo
Linda Toote
Oboes
Andrew Price
Grace Shryock
English Horn
Andrew van der Paardt
Clarinets

Ian Greitzer
David Martins
Bass Clarinet
David Martins
Bassoons
Hazel Malcolmson
Adrian Jojatu
Horns
Kevin Owen
Hazel Dean Davis
Whitacre Hill
Kate Gascoigne
Trumpets
Terry Everson
Bruce Hall
Michael Dobrinski
Richard Kelley
Trombones
Hans Bohn
Alexei Doohovsky
Bass Trombone
Angel Subero
Tuba
Ben Vasko
Timpani
Richard Flanagan
Percussion
John Tanzer
Patrick Hollenbeck
Hans Morrison
William Manley
Harp
Ina Zdorovetchi
Keyboard
Benjamin Cook
Librarians
Mark Fabulich
Ashton Bush
Anna Menkis
Personnel Manager
Nolan Welch
Remembrances by Keith Lockhart
James Orent (1954-2021)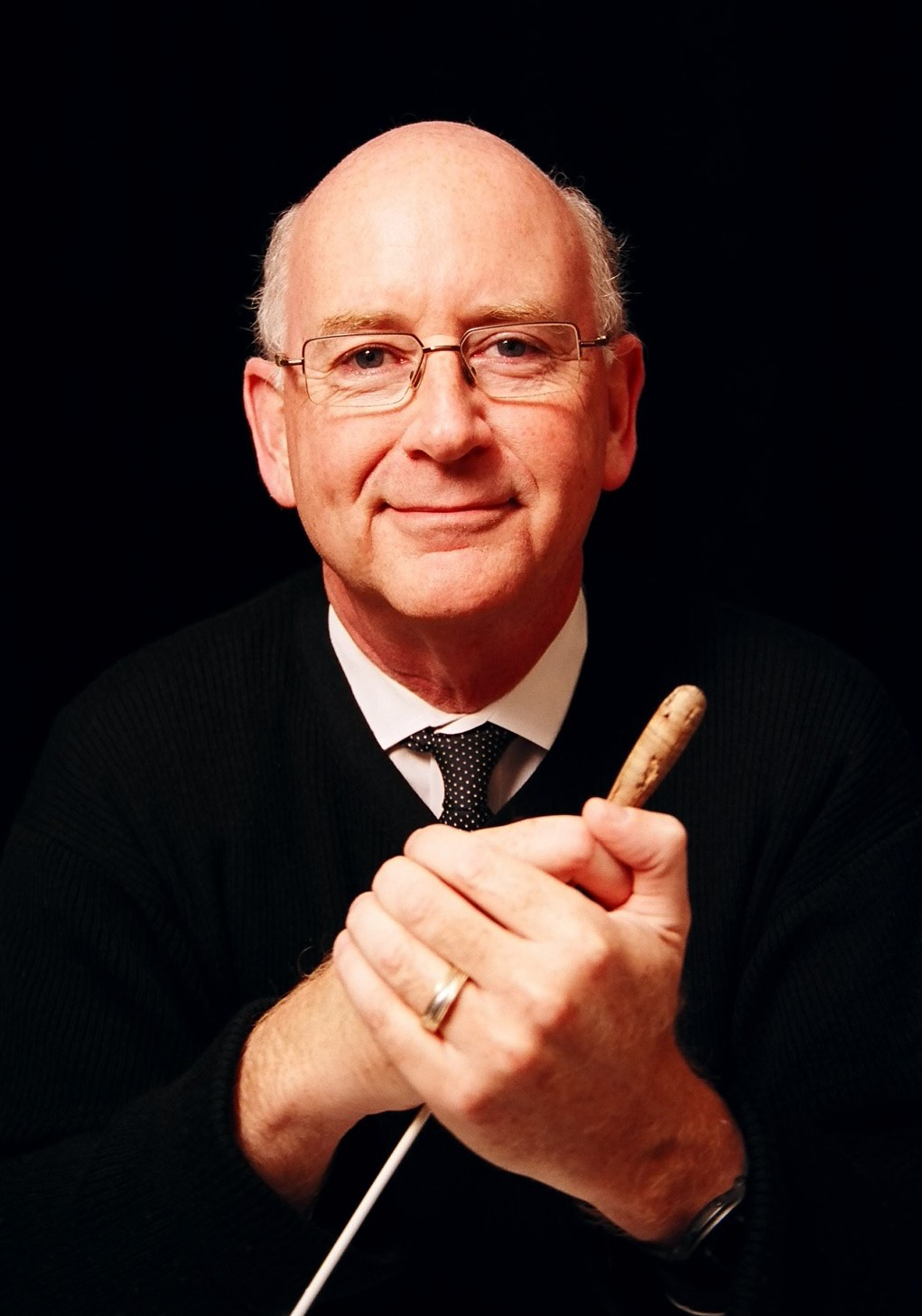 The Boston Pops Fireworks Spectacular lost a familiar face, and all of us at the Pops lost a good friend and supportive colleague, when Jim Orent passed away suddenly on August 25th. Jim was a frequent and well-loved guest conductor with the orchestra over the years and, when not on the podium, could often be found in the violin section. His most tremendous services to the Pops, though, frequently took place behind the scenes. As an unofficial assistant conductor, his primary responsibility was to "cover" the conductor from his position in the orchestra—helping out with rehearsal and library issues, conducting offstage choruses, helping to cue cannons and narrators, and always being ready to ascend the podium at a moment's notice if needed.
Jim took the same meticulous approach to score preparation and musical study that he learned in his work as a commercial airline pilot. In the days when the Pops frequently flew across the country on chartered flights, we joked that "Captain Jim" was a triple threat...violinist, cover conductor, and back-up pilot! He wasn't rated to fly the big jets, so I asked him one day, when we were on a somewhat bumpy landing approach, "Seriously, Jim...could you land this plane if we needed you to?" He looked me up and down, considered his answer, and laconically said:"Better than you."
We will miss his dry wit, his conscientious and careful nature, and his great passion for music and the sky. We wish you smooth skies and beautiful music, Captain Jim!
Jim Gwin (1957-2022)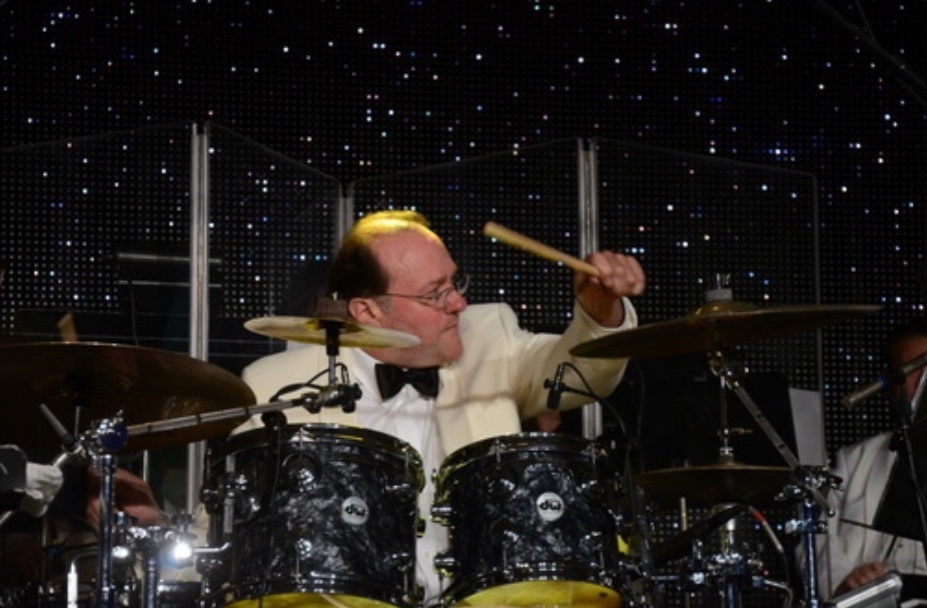 At the Boston Pops, we pride ourselves on playing all sorts of music…classical, of course, but also jazz, rock, pop, world music, and beyond. For much of that repertoire, the steady heartbeat that allows an orchestra to play with spectacular clarity and tight ensemble is provided, not by the conductor on the podium, but by the drummer.

Playing the drumset for a large symphony orchestra is an extraordinarily difficult task. Knowledge of styles of play…being able to sound like Ringo Starr, or Gene Krupa, or Charlie Watts…is a must. So is an ability to read a conductor's intentions, to hear how the orchestra is responding, and to justify those two things into a rock-solid, but flexible, foundation.

I have never worked with a better orchestral drummer than Jim Gwin. He was a superb drummer, but even more a superb musician. He was also one of the nicest…self-effacing, generous, and very funny…people I have ever shared a stage with. When he was suddenly taken ill in December this year, he wrote me an apologetic note, in which he reminded me that these concerts were the first he had missed since he became the regular Pops drummer in 2004. That means I must have done at least 1,500 concerts with him. Every one of them was better because he was backing the band.
I will miss Jim as a friend and as a colleague, and as someone who just made every musical situation, and the players around him, better. My recurring image of him, which I have been unable to get out of my mind since hearing of his passing, is of running into him in the halls under the Symphony Hall stage. He has his head bent to the side, because he was extremely tall and the basement ceilings extremely low, and he was one of those tall folk who always looked like they were trying to be shorter. And he passes, with a grin, and says "Hey, Chief!"
The great thing about being in the performing arts is getting to know really talented, extraordinary people extremely well. The awful thing is having to say goodbye.