Baritone
Christian Gerhaher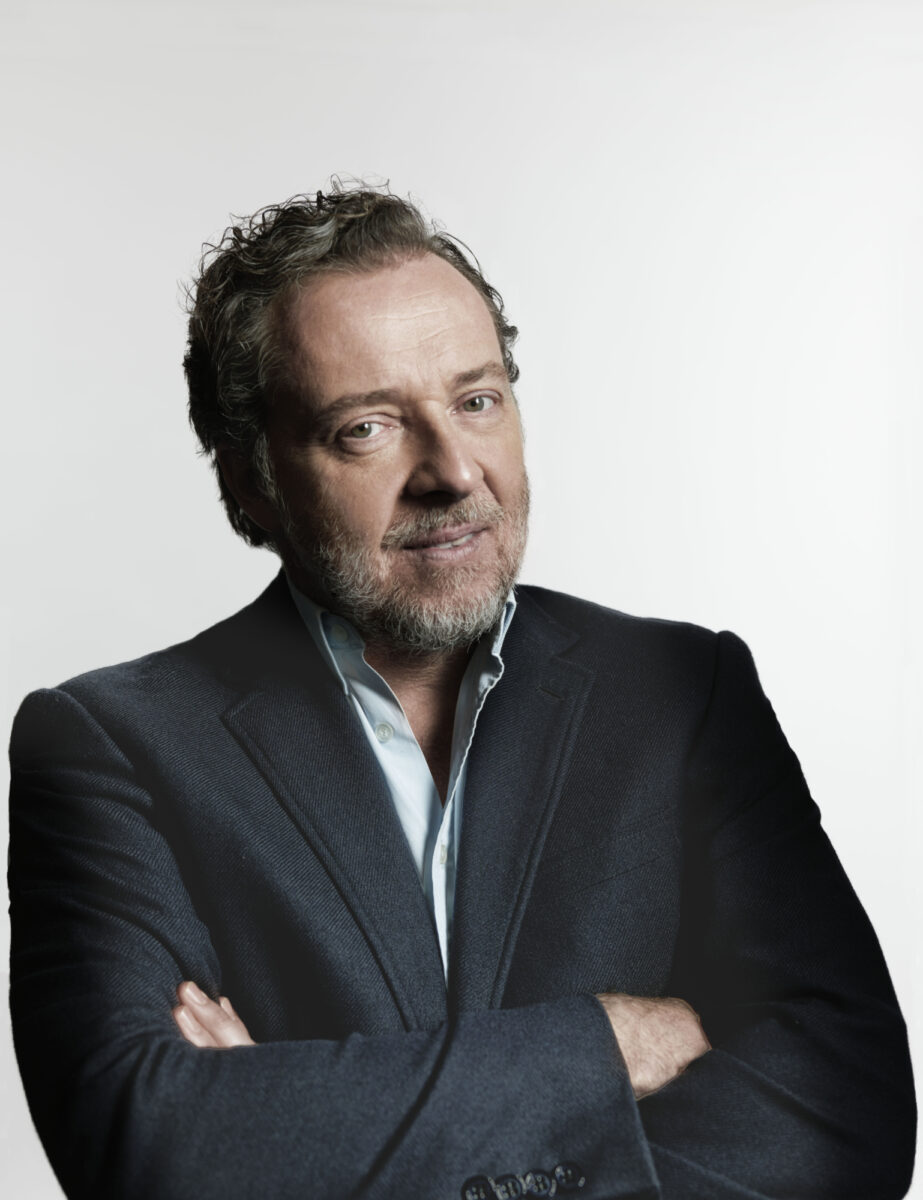 About
During his studies under Paul Kuen and Raimund Grumbach, German baritone Christian Gerhaher attended the Opera School of the Academy of Music in Munich and, together with Gerold Huber, studied lied interpretation with Friedemann Berger. While completing his medical studies Christian Gerhaher perfected his vocal training in master-classes given by Dietrich Fischer-Dieskau, Elisabeth Schwarzkopf and Inge Borkh. At present Christian Gerhaher himself occasionally teaches at the Munich Academy of Music and Theatre as well as at the Royal Academy of Music in London.
Together with his regular piano accompanist Gerold Huber, Christian Gerhaher has devoted himself to lied interpretation for 30 years now, in concerts and recordings, and over the years they have been awarded several major prizes. The lied duo can be heard on the stages of major international recital centres, for instance in the concert halls of New York, the Concertgebouw and Muziekgebouw Amsterdam, the Cologne and Berlin Philharmonie, the Cité de la musique in Paris, the Konzerthaus and Musikverein in Vienna and the Teatro della Zarzuela in Madrid; they are particularly frequent guests in the Wigmore Hall in London. Christian Gerhaher und Gerold Huber perform regularly at major festivals. Christian Gerhaher has worked together with conductors such as Sir Simon Rattle, Daniel Harding, Herbert Blomstedt, Bernard Haitink, Christian Thielemann, Kirill Petrenko, Nikolaus Harnoncourt, Pierre Boulez, Daniel Barenboim, Andris Nelsons, Kent Nagano and Mariss Jansons, giving concerts in the world's major concert halls. Orchestras which regularly invite Christian Gerhaher to perform include the London Symphony Orchestra, the Concertgebouw Orchestra Amsterdam, and in particular the Berlin Philharmonic, where he was the first ever singer to be artist in residence, as well as the Swedish Radio Symphony and in particular the Bavarian Radio Symphony Orchestra.
The beginning of the 2020/21 season is overshadowed, as was the end of the past season, by the corona pandemic. Opera productions which had been planned for a long time, such as Wozzeck in Aix-en-Provence (July 2020 with Sir Simon Rattle/Simon McBurney) as well as concerts and lied recital tours could not take place, other engagements arise at short notice, often only as streamed concerts, for instance the Monday concerts of the Bavarian State Opera, or for audiences with a limited number of persons, such as the MDR Music Summer or the Festival d'Aix. A performance of Othmar Schoeck's Elegie with the Basel Chamber Orchestra conducted by Heinz Holliger is intended to re-open the Basel Casino in August 2020.
Song recitals in Elmau, in the Wigmore Hall in London and at the Bavarian State Opera, with lieder by Franz Schubert and Alban Berg on the programme, mark the start of the season in September. Dates with the Bavarian Radio Symphony Orchestra (in October, Nuits d'été by Berlioz conducted by Stéphane Denève; in February 2021 Mahler's Kindertotenlieder conducted by Robin Ticciati), the Swedish Radio Symphony Orchestra (in January 2021 Mahler's Wunderhornlieder conducted by Daniel Harding, the Staatskapelle Weimar (in April 2021 Alphons Diepenbrock's Im großen Schweigen conducted by Peter Gülke), recitals of Schubert's Schwanengesang (Helsinki, Stockholm, London, Paris in January 2021 and in March 2021 in Hong Kong and Tokyo) are noted in the calendar.
Besides giving concerts and recitals, Christian Gerhaher is also a highly sought-after performer on the opera stage and has received several prizes such as the Laurence Olivier Award and the theatre prize Der Faust. His roles include Eisenstein (Die Fledermaus), Posa in Don Carlo, Amfortas (Parsifal conducted by Kirill Petrenko), Lenau (Lunea by Holliger, world premiere in 2018), Figaro and Count Almaviva (Le nozze di Figaro) as well as the title roles in Don Giovanni, in Debussy's Pelléas et Mélisande (CD with LSO Live, Sir Simon Rattle), and in Henze's Prinz von Homburg. Wolfram in Richard Wagner's Tannhäuser was and remains a constant role in his calendar in the opera houses in Berlin, Vienna, London and Munich. Performances at La Scala Milan in the spring of 2020 had to be cancelled. A milestone in Christian Gerhaher's opera career was his debut in the title role of Alban Berg's Wozzeck in September 2015 at Zurich Opera House in the exceptional staging by Andreas Homoki (available as a DVD on the Accentus label; Gramophone Award in 2017). In November 2020, also in Zurich, Christian Gerhaher makes his role debut as Simon Boccanegra (conductor Fabio Luisi, stage director Andreas Homoki). The revival of Tannhäuser is scheduled at the Bavarian State Opera, and in May 2021 the new production of Aribert Reimann's Lear (conductor Jukka Pekka Saraste/stage director Christoph Marthaler).
Christian Gerhaher's CDs are issued by Sony Music, with which he has an exclusive partnership. Accompanied by Gerold Huber, the Schubert, Schumann and Mahler cycles have been released on this label. At present, together with BR Klassik, the classical music programme of Bavarian Radio, and the Heidelberg Liedzentrum, a large scale complete recording of all Robert Schumann's songs is being made. In November 2018 the first album Frage was issued, for which Christian Gerhaher received the Gramophone Award as well as the Opus Klassik as Singer of the Year. The album Myrthen was issued in November 2019 and the release of the complete recording is planned for spring 2021.
Christian Gerhaher and his wife live with their three children in Munich.
See More