Emmanuel Fratianni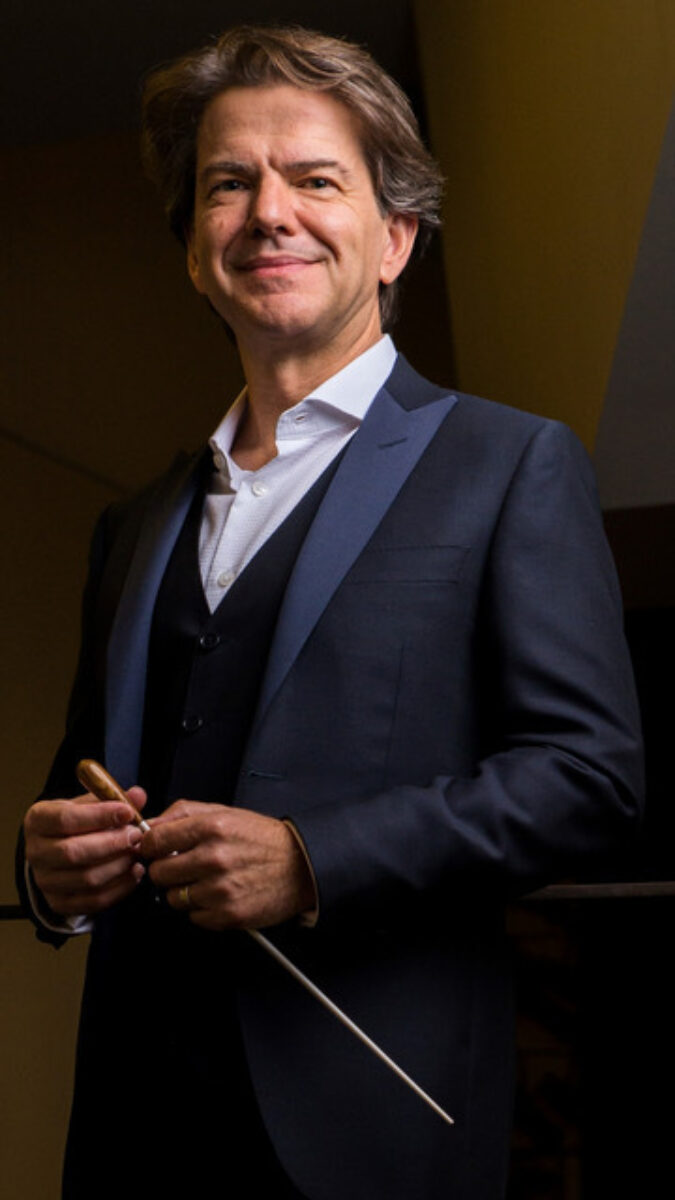 About
Billboard Top-Ten artist Emmanuel Fratianni is a conductor, composer and pianist based in Santa Barbara, California. He is highly regarded as an invaluable team member in music direction for large symphonic multimedia productions and is known for his ability to manage the demands of film sync, musicians, choir, guest artists and audience rapport while never compromising the musical and artistic integrity of the orchestra or production.
Emmanuel Fratianni has conducted many prestigious American ensembles including San Francisco Symphony at Davies Hall, the National Symphony Orchestra at the Kennedy Center, Baltimore Symphony Orchestra, Dallas Symphony, Indianapolis Symphony and Utah Symphony Orchestra among others, including multi-platinum producer "David Foster and Friends "pops/symphonic concert program. Emmanuel is since 2010 principal conductor of the symphonic production "Video Games Live".
Internationally, Emmanuel has guest conducted the Spanish National Symphony, Royal Scottish National Symphony, The Malaysian Symphony Orchestra, National Symphony Orchestra of Chile and in Asia, the Beijing Opera and Performing Art Orchestra.
An award-winning composer, his music for video games has been performed by some of the finest and most recorded orchestras in the world, including the Los Angeles Philharmonic, London Philharmonic Orchestra and the Hollywood Bowl Orchestra. Emmanuel's latest multimedia composition "Portale" for orchestra, children choir and international guest soloists was presented in June 2013 to the Mayor of Los Angeles Antonio Villaraigosa during the official opening of the new Tom Bradley International Terminal at LAX. The inaugural piece commissioned by Westfield Corporation was performed live inside the new terminal.
Emmanuel Fratianni's debut on the Billboard Top-Ten in 2008 with EMI Classics Video Games Live, Vol.1 soundtrack album (as composer, orchestrator) cemented his status in the classical/crossover orchestral world. His awards and credits as a composer and collaborator include "Soundtrack of the Year" by Play Magazine for the score to Advent Rising, one GANG (Game Audio Network Guild) Award and five GANG Nominations.
A member of the multiple Emmy-nominated music team for the CBS drama JAG for 5 seasons, Emmanuel made a home for himself beginning in 2002 on the major scoring stages in Los Angeles working with the finest scoring musicians in the world. This invaluable experience in television and film scoring sessions is what Emmanuel credits as formidable preparation for meeting the demands of touring symphonic production timelines and the essential needs of economy of preparation, management of the diversity of guest artist specialties, and expertise in the sheer variety of musical genres.
Emmanuel Fratianni is an Italian and US citizen, fluent in French, Italian and Neapolitan. He is an active guest lecturer in both American and European music institutions in the subjects of music composition for film and visual medias as well as multimedia music direction. He resides in Santa Barbara, California with his wife, composer Laurie Robinson, and their 12 year-old son.

See More