Conductor
Giancarlo Guerrero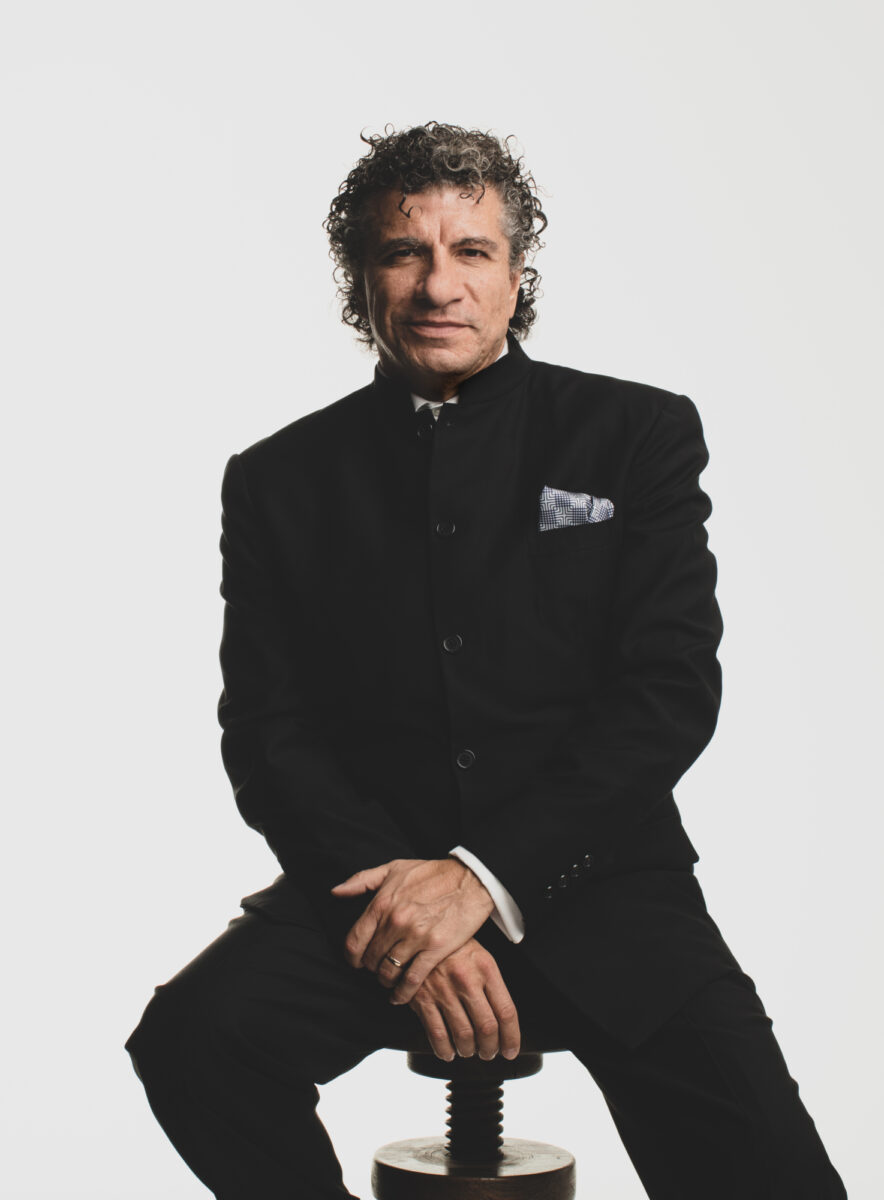 About
Giancarlo Guerrero is a six-time GRAMMY® Award-winning conductor and Music Director of the Nashville Symphony and NFM Wrocław Philharmonic. Guerrero has been praised for his "charismatic conducting and attention to detail" (Seattle Times) in "viscerally powerful performances" (Boston Globe) that are "at once vigorous, passionate, and nuanced" (BachTrack).

Through commissions, recordings, and world premieres, Guerrero has championed the works of prominent American composers, presenting eleven world premieres and fifteen recordings of American music with the Nashville Symphony, including works by Michael Daugherty, Terry Riley, and Jonathan Leshnoff.

As part of his commitment to fostering contemporary music, Guerrero, together with composer Aaron Jay Kernis, guided the creation of Nashville Symphony's biannual Composer Lab & Workshop for young and emerging composers.

In the 2022-23 season, Guerrero returns to lead the Boston Symphony, Cleveland Orchestra, Cincinnati Symphony, Orquestra Sinfônica do Estado de São Paulo, Deutches Symphonie Orchester Berlin, Frankfurt Opern- und Museumsorchester, and Queensland Symphony.

The 2021-22 season saw Guerrero's critically acclaimed debuts with the New York Philharmonic and San Francisco Symphony and a return to conduct the Chicago Symphony in addition to performances in Nashville, Wrocław, Lisbon and Bilbao. Though live concerts in the 2020-21 season were largely canceled due to the coronavirus pandemic, Guerrero performed in virtual concerts with the Houston and Boston Symphonies. He also led the NFM Wrocław Philharmonic in a recording with violinist Bomsori Kim. Their Billboard chart-topping album Bomsori: Violin on Stage was released on Deutsche Grammophon in June 2021.

Other recent additions to Guerrero's discography include the GRAMMY® nominated recording of John Adams: My Father Knew Charles Ives & Harmonielehre with the Nashville Symphony on Naxos, and a recording of Brahms' Symphony No. 1 and the Academic Festival Overture released on NFM Wrocław's own label.

Maestro Guerrero has also appeared with prominent North American orchestras, including those of Baltimore, Dallas, Detroit, Indianapolis, Los Angeles, Milwaukee, Montréal, Philadelphia, Seattle, Toronto, Vancouver, and the National Symphony Orchestra. Internationally he has worked in recent seasons with the Frankfurt Radio Symphony, London Philharmonic, Orchestre Philharmonique de Radio France, Netherlands Philharmonic, NDR Radiophilharmonie, Brussels Philharmonic, Deutsches Radio Philharmonie and Orquesta Sinfónica de Galicia, as well as the Sydney Symphony in Australia. Guerrero was honored as the keynote speaker at the 2019 League of American Orchestras conference.

Guerrero previously held posts as the Principal Guest Conductor of both The Cleveland Orchestra Miami Residency and the Gulbenkian Symphony in Lisbon, Music Director of the Eugene Symphony, and Associate Conductor of the Minnesota Orchestra.

Born in Nicaragua, Guerrero immigrated during his childhood to Costa Rica, where he joined the local youth symphony. He studied percussion and conducting at Baylor University in Texas and earned his master's degree in conducting at Northwestern. Given his beginnings in civic youth orchestras, Guerrero is particularly engaged with conducting training orchestras and has worked with the Curtis School of Music, Colburn School in Los Angeles, National Youth Orchestra (NYO2) and Yale Philharmonia, as well as with the Nashville Symphony's Accelerando program, which provides an intensive music education to promising young students from diverse ethnic backgrounds.
See More